2020 Holland Tulip Time Festival Schedule! 

PLEASE NOTE: DUE TO CORONA VIRUS, TULIP TIME IS CANCELLED FOR 2020
Here is the press release:

HOLLAND, Mich. — March 16, 2020, Tulip Time Festival announced today that it will cancel the 91st celebration scheduled for May 2–10, 2020. Guided by county, state and federal health officials, Tulip Time was closely monitoring the rapidly developing situation in the days and weeks leading up to this major announcement. "It is with great sadness and heavy hearts that we share this news. Our team has spent the last 11 months planning our 91st celebration and we are heartbroken not to see our work come into fruition," said Gwen Auwerda, Executive Director of the Tulip Time Festival.
In one short week, the State of Michigan declared a state of emergency as it identified its first cases of the infectious disease. On Sunday, March 15, the Center for Disease Control issued a directive recommending the cancellation or postponement of events consisting of 50 or more people throughout the United States for the next eight weeks. With the festival kick-off set for just six short weeks from this Saturday, and in light of nation-wide measures implemented to slow the spread of the infectious disease, the executive committee of Tulip Time's Board of Directors made the final decision to completely cancel the festival. "Most of our volunteer base and 45% of our festival guests represent populations most vulnerable to infection. We also cannot ignore the two large and beloved retirement homes located right in the center of festival activity in downtown Holland," said Auwerda.
Like many other festivals and community celebrations scheduled for this time of year, Tulip Time is making do with an unforeseen challenge. "This was not a decision taken lightly. We understand the huge financial impact the festival brings not only to our organization, but to small businesses, hotels and local attractions every year," said Auwerda. Cancellation will not only impact Tulip Time, but Holland's entire tourism industry, as the festival brings in 500,000 attendees and a 48 million dollar economic impact on the Holland community.
The City of Holland, Michigan has partnered with Tulip Time since 1929, blossoming with literally hundreds of thousands of tulips — and an equal number of Dutch Dancers and tulip-lovers. Never in the history of Tulip Time has the festival been cancelled. Following the US entry into World War II 1941, Tulip Time officials conferred with federal departments to continue the festival. From 1943–1945, Tulip Time scaled back to a flower show and concert amidst post war recovery. Today, Tulip Time has grown to be so much more than blooms. The overwhelming number of returning guests through the years resulted in the addition of events and activities for all ages, and some of the largest parades in Michigan.
Set to breathtaking sights just off the shores of Lake Michigan, the festival's mission is to showcase all that Holland has to offer, honoring Dutch Heritage while celebrating Holland's community today. "We are truly inspired by the preventative and supportive measures our community is taking to ensure our health and safety. In turn, Tulip Time is dedicated to do our part in slowing the spread of the virus," said Tulip Time Communications Director, Simone Weithers, "We take this challenge as an opportunity to protect the vibrant community we have historically celebrated every spring and reimagine the festival for years to come."
As a 501C3 nonprofit organization, Tulip Time relies on donations and ticket sales to maintain its bottom line. "Ultimately, our concern for the safety of our community and guests outweighed concerns for our own organization," Auwerda went on to say. "We are incredibly grateful to our community partners who have made the decision to stay with us during this time." Event attendees and participants are also encouraged to consider donating their ticket purchases and registration fees to the organization, making it possible for the festival to rebuild in time for the 2021 festival.
Tulip Time is positioned uniquely in this community with 90 years of connections and resources through schools, churches, its network of volunteers, festival partners, and prior board and staff members. "We are not certain what this means for future festivals, but we will be taking time to reimagine our role in serving our community," said Weithers, "What we are certain of is that 90 years of Tulip Time has prepared us to be a resource for our community. We will not let them down."
Regardless of the festival's cancellation, spring is still on its way. The city's famous tulips will bloom and Holland may see a small wave of visitors undeterred by virus concerns. With continued warm days, the parks department is predicting tulips will reach peak bloom between April 22–29, two weeks before the previously scheduled start of the festival. Due to anticipated attendance, Ottawa County will be providing four hand washing stations to be distributed throughout downtown."
The 2020 Tulip Time Festival is a crazy popular Dutch Heritage Festival located in Holland Michigan. 
Use our maps, the ever popular tulip tracker, tips and 2020 schedule of events to plan your trip to Holland, Michigan. 
Dutch dancing, kids events, city tours and of course, thousands of tulips are waiting for you to enjoy!
Excited for the 2020 Holland Tulip Festival?  Start planning your visit today as the festival is May 2, 2020 – May 10, 2020.

2020 Holland Tulip Time Festival is a flower lover and photographer paradise (see tips below)!  Plan ahead to make the most of Tulip Time as there are so many events, shows, tours and things to do!
Tulip Time is a favorite holiday for Michiganders and travelers to our gorgeous state. 

Feeling overwhelmed and need help organizing your day?  See below for a map of the best locations so you can see everything in logical order!
Grab Our 2020 Interactive Tulip Time Map and Planner!
Grab our interactive map to help maximize your day!!  No need to waste time!
2020 Holland Michigan Tulip Time Festival Schedule of Events
Thought the Holland Michigan Tulip Time Festival was only for flower lovers?  Well check out this list of cool things happening in Holland during the festival! 
Many events require advanced registration or reservations. Please check the link to each event and verify any requirements.
FYI:  We have consolidated the official Tulip Time schedule.  If you click on any of the links below, you will be redirected to the specific Holland Tulip Time page to obtain more information, purchase tickets, and find addresses, meeting points and locations. 
Clicking on a link below will open a new tab in your browser, so simply click back on our tab to continue reading about Holland and Tulip Time!
FRIDAY, MAY 1, 2020
SATURDAY, MAY 2, 2020
SUNDAY, MAY 3, 2020
Insider Tips on Tulip City Trolley Tours
To purchase your tickets in person for the Tulip City Trolley Tours, head to Window on the Waterfront, 61 E. 6th St. Holland, MI.  
HOWEVER: Last year, all tickets were sold out when we arrived.  We were SOOOO disappointed!!  See below for a better way to ensure you can go on the Tulip City Trolley Tours.
We recommend purchasing trolley tickets several weeks in advance to avoid disappointment.  It's a VERY popular event.

ADVANCED TICKETS:

New for 2020 (hallelujah!) Select tours will be available for advance Tulip City Trolley Tour ticket purchase online. 
MONDAY, MAY 4, 2020
TUESDAY, MAY 5, 2020

WEDNESDAY, MAY 6, 2020
FRIDAY, MAY 8, 2020
SATURDAY, MAY 9, 2020
SUNDAY, MAY 10, 2020

SATURDAY, SEP 12, 2020

---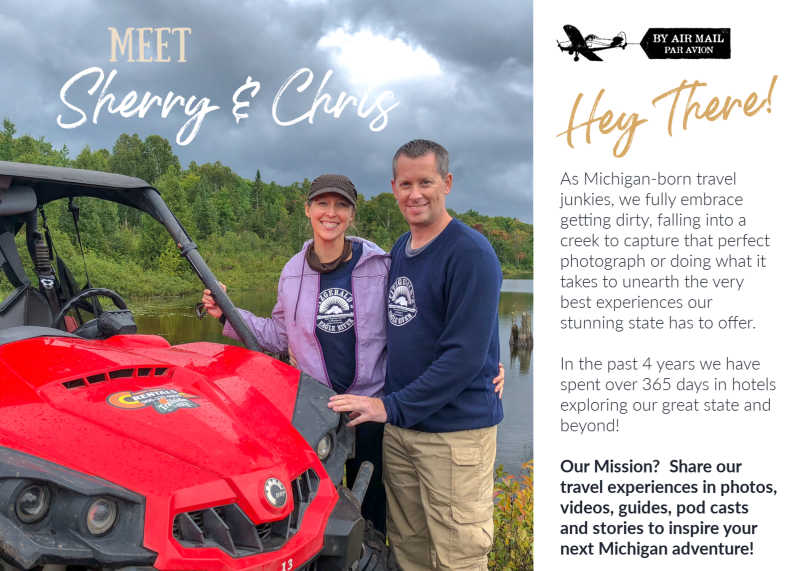 We hope this 2020 Tulip Time schedule was helpful!  
Explore More Things to do in Holland and Tulip Time
Keep Reading!
Join Us on Instagram!
Subscribe To Receive Exciting Destinations, Day Trips and Fun Directly to Your Inbox!
Sign Up to Our Newsletter to Get the 5 Free Must Have Apps to Travel in Michigan Like a Boss!
Have A Great Story About This Topic?
Do you have a great story, tip or suggestion of great things to do in Holland? Share it!