About Us!
How a dream and some fairy dust sparked an idea!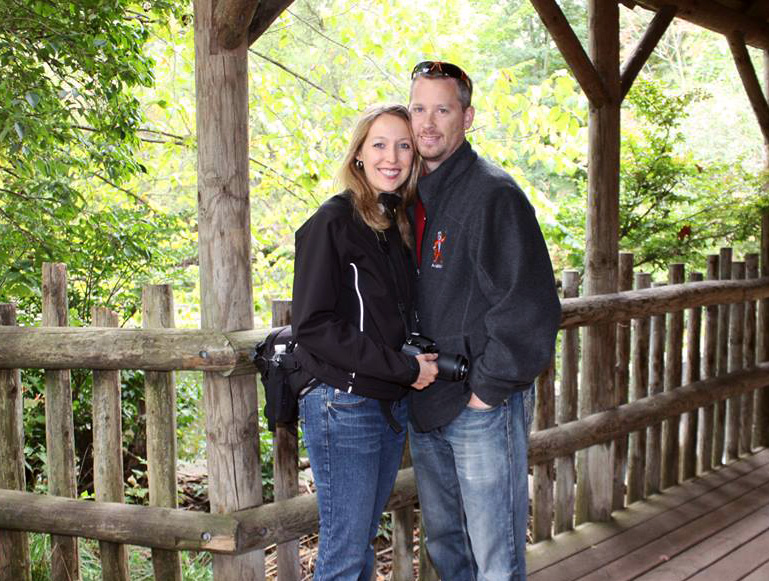 Binder Park Zoo, Battle Creek, MI
So glad you popped into our About Us page!
We are Chris and Sherry, adventure storytellers! 
We met in 2000 while working at Duncan Aviation in Battle Creek, MI. We were just friends for years until a mutual friend made it his sole mission in life to get us together! 
...AND IT WORKED! (Thanks, Dave!) We were married in 2008 and discovered that travel, photography and crazy adventures strengthened our relationship and gave us great things to do together.
And so our adventures began!
As Michigan-born travel junkies, we have spent over 365 days in hotels over the past four years while traveling Michigan and beyond!
We thrive on connecting you with great local businesses so your experiences in Michigan are awe-inspiring, enriching and well, freakin' awesome. 

Traveling Michigan is now a full-time endeavor for us!  We aren't just dabbling in the idea that travel is cool, it's so much more than that.  We are hard core, all-in, to unearth the very best experiences our stunningly diverse state has to offer...and share it with you!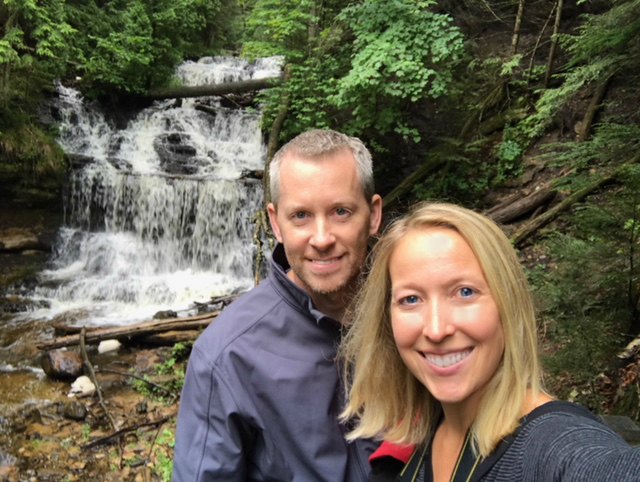 Wagner Falls, Alger County, MI
Why We Started Traveling Michigan
Honestly, Traveling Michigan started with our love of travel. We always spent HOURS researching and planning our epic Michigan trips.  It was SOOO time consuming.
Unfortunately, sometime we were disappointed with the quality of an experience, we didn't schedule enough time to fully enjoy it, the bugs were fierce or some other nuisance hindered us from enjoying our trips. 
We wished we had more help planning our trips or at least better resources.
Growing up on a farm and having parents with small businesses, we felt smaller local businesses needed a voice, a way to be discovered. We LOVE promoting Michigan and great local businesses!  
Finding real resources that shared correct information in some sort of organized manner that made sense was scarce. 
We usually wished we had a real insider's perspective, a true friend's insight.  
BAM! Traveling Michigan was born!!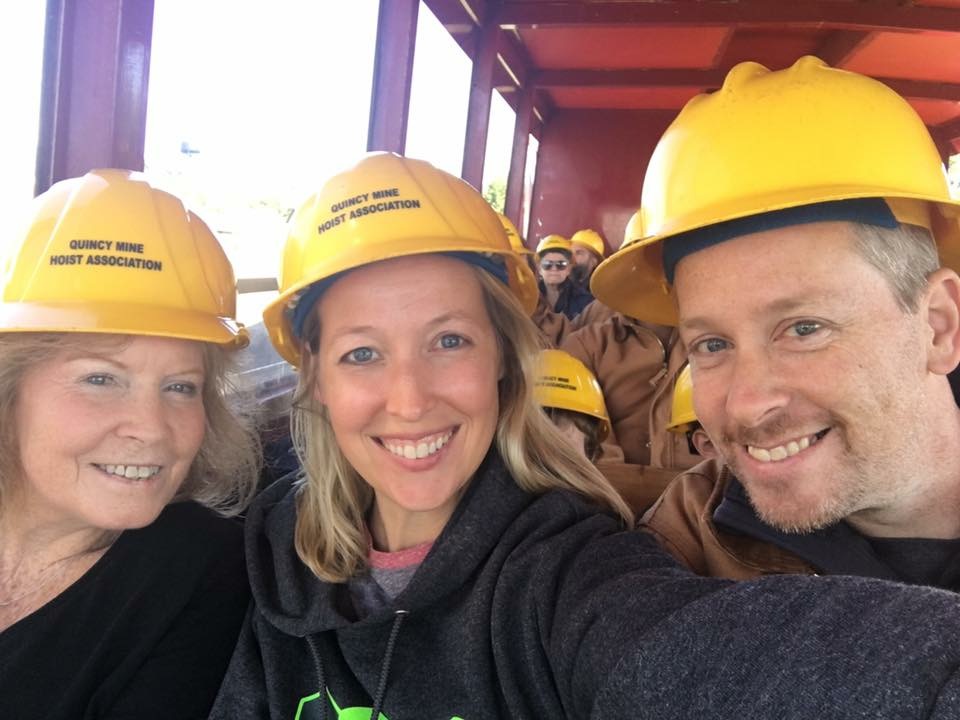 Quincy Mine Tour, Hancock, MI
More About Us and Our Beginnings!
We have lived in Houghton, Marquette, St. Joseph, Mt. Pleasant, Kalamazoo and currently in Midland, Michigan.  As graduates of Northern Michigan University (Go Wildcats!) and Western Michigan University (Go Broncos!!), we can definitely vouch for the unbelievable beauty, adventure and fun awaiting you in our state.

Chris' passions include fast cars, airplanes and as a commercially rated drone pilot, he thrives on obtaining amazing videos and photography.  He has a strong technological background and his career is in aerospace.  Chris also shares his time with his other passion, Corvettes.  His website, www.corvette-web-central.com is ranked within the top websites in the world.
Sherry has traveled extensively throughout the United States and abroad.  During the past four years, over 365 days were spent in hotels while hiking, kayaking, biking, white water rafting and sightseeing within our great county. 
Sherry's degrees in Industrial Design and Fine Art launched careers in aircraft design, website design, marketing and photography. The AH HA moment happened when she discovered they could all be combined....  
Traveling Michigan was just a dream for about 2 years.  Then, while on a road trip with Chris' aunt and uncle, the realization happened.  NOW is the time to build the dream...NOW IS THE TIME to JUST DO IT!
And she did! As of January 2019, Sherry quit the 9-5 and is focusing full time on Traveling Michigan.  Super exciting and a little scary but with passion, dedication, some talent and a little fairy dust, she's making it happen!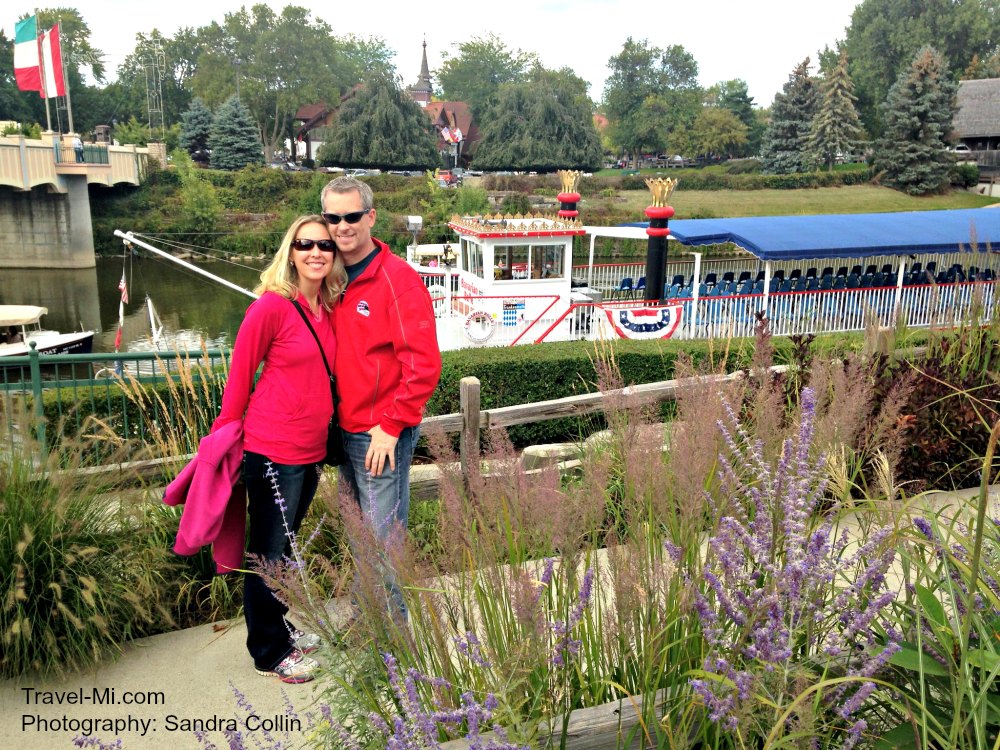 Frankenmuth, MI
Please Note: Traveling Michigan is a private company promoting Michigan areas and businesses.  We are not associated with Pure Michigan, Michigan.org or its entities.  
Nor are we Wikipedia.  We list only outstanding businesses and adventures that we feel "make our list."