THE BEST 2020 March Michigan Things to Do

March Michigan | by Sherry Trautman | Traveling Michigan at travel-mi.com
The ULTIMATE SOURCE of 2020 Michigan events and things to do in March for families, couple and friends! Grab our Boredom Zapping Ideas for fun in Michigan! 
Destinations: Detroit, Ann Arbor, Grand Rapids, Kalamazoo, Lansing, Traverse City, Charlevoix, Houghton, Midland, South Haven, St. Joseph and more!  
Plan your March Michigan trip or vacation around our inspiring festivals and events! 

OH man, we are headed toward spring!! Hopefully it will start to warm up a bit so we get out more to explore. We've had one heck of a Michigan winter this year- with the polar vortex and so much snow and ice.  On the plus side, Michigan photographers have captured some stunning images on Instagram!  We hope you enjoy our March Michigan events and fun things to do!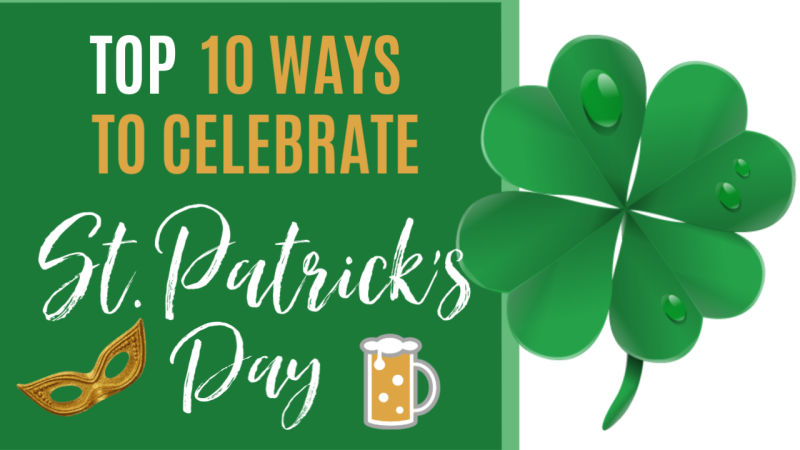 March Michigan Events 2020
DUE TO THE CORONA VIRUS, MANY OF THESE EVENTS ARE CANCELLED. PLEASE CHECK THEIR WEBSITE OR CALL AHEAD TO VERIFY
There are so many March Michigan events to see, do and explore!! No way you will be bored!
Traverse City Restaurant Week,  February 23, 2020 - March 1, 2020, Participating restaurants will offer three-course meals for $25 or $35 per person. This is your chance to experience the culinary wonders of the region at an affordable price! 

Detroit Restaurant Week is February 23-March 3, 2020.  Detroit Restaurant Week is celebration of fantastic dining showcasing locally-sourced, specially-designed three-course meals and several other exciting menu options. This sounds like a perfectly tasty March Michigan event!
Michigan Nordic Fire Festival, Feb 28, 2020 – Mar 1, 2020, Lincoln Park, 615 W. Shepherd Street, Charlotte, Michigan. Food, drink, artillery, reenactments, sword fighting, speakers, ship burning bon fire, fire performers, more!
Autorama-Detroit, Cobo Center. February 28-March 1, 2020.  Check out sweet rides, vendors and eats! We love this show and will be there again this year! It's one of our favorite March Michigan Events!
Nastar Midwest Championships, Crystal Mountain, February 29, 2020 - March 1, 2020.  The winners will be awarded prize money.
Butterflies Are Blooming, Frederik Meijer Gardens and Sculpture Park, 1000 East Beltline NE, Grand Rapids, MI-Date March 1- April 30, 2020, Be wowed by 7000 tropical Butterflies of 50 different species! We love to the bridges over the small streams and the cactus exhibits! Be sure to grab lunch in their cafe, it's actually great food! 
Milford Maple Syrup Events – Maple's Sweet Story, Kensington Metropark – 4570 Huron River Parkway, Milford, MI. March 1, 7, 8, 14, 15, 21, 22, 28, 29, 2020 from 11 am-2:30 pm. 
Take a guided walk through the farm's Sugar Bush, learn how to pick the correct tree and see how maple trees are tapped and sap is collected. Visit the Sugar Shack to see and smell the sap being boiled down into maple sugar. Taste a sample of maple syrup at the end of the tour. Pancakes and tours. A Metroparks vehicle entry permit is required for these events. 

Detroit Restaurant Week is February 22-March 3, 2020.  Detroit Restaurant Week is celebration of fantastic dining showcasing locally-sourced, specially-designed three-course meals for $39 per person, and several others also offer exciting menu options for $29.

Butterflies In Bloom, Dow Gardens Midland, MI, 1809 Eastman Ave, Midland, MI-March 6 - April 19, 2020, Enjoy colorful butterflies from around the world as they emerge from their chrysalis and fly around the tropically environment. Tip for photographers (trust me, I've been here several times): It's best to call ahead to see if a school group is planned the day you wish to visit-just sayin'. Dress accordingly, it's very warm inside the butterfly house-I usually wear a tank top. This is one of my favorite March Michigan things to do!
West Michigan Home and Garden Show, March 5-8, 2020 Grand Rapids, Devos, 303 Monroe Ave, NW, Grand Rapids, MI.
Kalamazoo Art Hop, March 6, 2020, 5-9 p.m. FREE! Art is located in businesses throughout downtown Kalamazoo!
Toughest Monster Trucks in Saginaw, Dow Event Center, Friday, March 6, 2020 at 7:30 p.m.  |  Pit Party at 5:30 p.m.  Cheer on your favorite Monster Truck

Annual Women's Lifestyle Expo, Kalamazoo Exp Center, March 6-7, 2020. 
The Detroit Zoo-8450 W. 10 Mile Road, Royal Oak, MI Love Butterflies? The Wildlife Interpretive Gallery has hundreds of butterflies! The Zoo purchases about 250 butterfly pupae (chrysalises) each week for you to enjoy! The habitat is open year-round and is free with Zoo admission. Don't miss their behind-the-scenes experience called Breakfast with the Butterflies which gives you a great chance to learn more about butterflies. 
Suds and Snow, 4050 Hammond Rd E Traverse City, MI, March 7, 2020, Time: 1:00 PM to 6:00 PM -Numerous vendors posting 100+ brews wine and cider.  Includes half mile hike through backwoods of Timber Ridge Resort for live music and food vendors. 

Annual Midwest Rad Fest, The Epic Center, Kalamazoo, MI March 7, 2020 - March 9, 2020. The festival is a juried event at the Epic Center in Kalamazoo, MI, featuring the best in modern, post-modern, and contemporary dance from all over the country.

Maple Syrup Open House, Kellogg Forest, Augusta, March 9, 2019, 12-5 p.m.

Annual Maple Sugar Festival, Kalamazoo Nature Center, Kalamazoo, Saturday, March 9 & Sunday, March 10, 2019. Pancake breakfast, kids activities and more!
March Mannequins, Downtown St. Joseph, March 13, 2020. 7-8:30 p.m., Free! Check out the downtown store window fronts as the locals have turned into mannequins!!

Monster Truck Events-Monster Jam is in Detroit (Ford Field) March 13-14, 2020
Home and Garden Expo, Kalamazoo Expo Center, March 13-15, 2020.

Brew-Ski Festival, Boyne Highlands in Harbor Springs, March 14, 2020.  Get your VIP tickets early!
Southern Michigan Winter Beer Festival, March 14, 2020, Time:12 p.m. to 5 p.m. Place: Jackson County Fairgrounds in the American 1 Event Center 200 W Ganson Street, Jackson, MI 49201, Advanced tickets are cheaper! Delicious brews and food!
St. Patrick Parade Corktown Races, Michigan Central Station, Detroit, MI. March 15, 2020, 10:30-1:00 p.m. has become one of the largest 5 km races in Michigan. The event has seen steady growth to over 8000 participants. In addition to attracting more people to the parade, the race is a vehicle for raising funds for the Saint Patrick's Senior Center.

St. Patrick's Day Celebration, Grand Ledge, March 14, 2020. This annual celebration is set in historic downtown Grand Ledge and consists of an Irish Stew cook-off, live music, Irish dance performances and a grand parade at 2:00 p.m.
St. Patrick's Day Parade, Downtown Bay City, Mar 15, 2020, at 2:00 PM. This parade is one heck of a show! Shamrocks, lively floats and candy galore! We will be there for sure! 

Grass Lake Spring Expo, Grass Lake, MI, March 21, 2020. The Annual Grass Lake Regional Chamber of Commerce Spring Expo is located in the High School and is open to vendors and the public.  Learn what's new for the coming year in the business world! See approx. 100 business vendors and non-profits.  Be inspired!
Maple Syrup Day, Chippewa Nature Center, 400 S. Badour Rd, Midland, MI,March 21, 2020, 10 a.m.-4:00 p.m. Crafts and hands-on activities in the Visitor Center will engage children of all ages as they discover the magic of maple syrup season. See the process of making maple syrup! Take a wagon ride to the Sugarhouse where they boil sap into pure maple syrup. Watch a 1870's sap boiling demonstration and take a guided tour of the sugarbush!
Harwood Gold Maple Syrup Open House, Date TBD, 61 Parsons Rd, Charlevoix, MI Please join Harwood Gold at the farm for their annual syrup season open house! Tour the farm to learn about their maple syrup making process, and enjoy maple treats made with their products. 
Annual Spring Art & Craft Sale, March 28, 2020, Kalamazoo Expo Center, Free

See our Top 10 Ways to Celebrate St. Patrick's Day
Top 10 Ways to Celebrate St. Patrick's Day in Michigan!!
To rightfully celebrate St. Patrick's Day with gusto, you need tasty cabbage, Irish dancing, green beer, hockey and a cooking class!  READ ON!
Ongoing March Michigan Events
Black Star Farms Premium Wine and Cheese Tasting, January -April, 2020
We hope you enjoyed these March Michigan events!  We would love it if you shared some of your favorite March Michigan buster ideas below! 
Don't miss a moment of March Michigan fun!  Join our newsletter to have events and fun delivered directly to your inbox!
What Michigan Events Are Coming Up Next?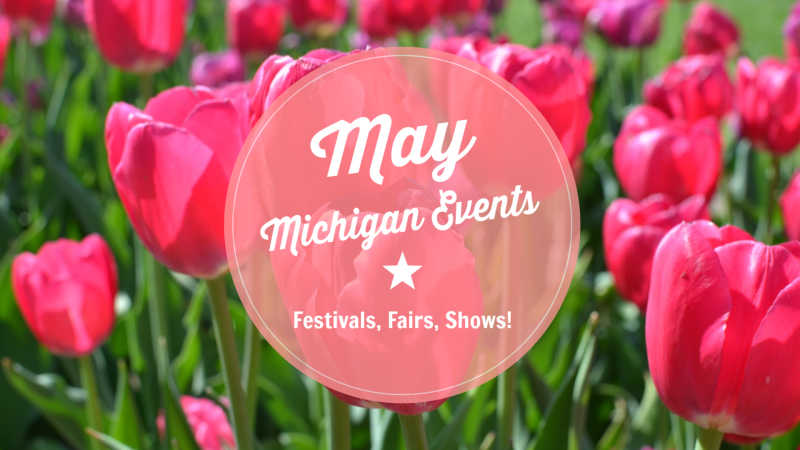 Disclaimer: Please be sure to visit a particular event's website to verify dates, times, happenings and details.  We make every possible effort to be verify these the event details but as we are human, mistakes can occur and event dates/times can change.  If you see an error below, PLEASE let us know and we will correct it.

Event Centers in Michigan
Still bored? Don't forget to check these Michigan event centers/theaters/auditoriums across Michigan for concerts, events, shows or comedy entertainment! 
Keep Reading...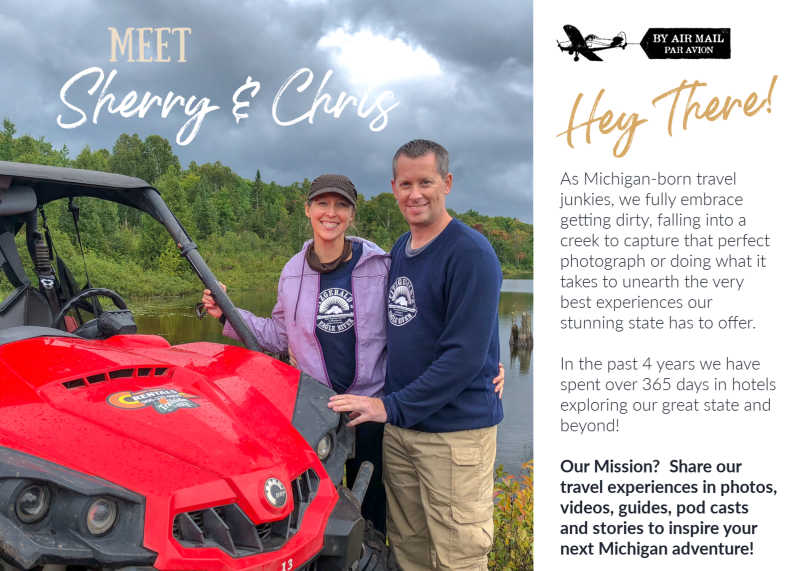 Subscribe To Receive Exciting Destinations, Day Trips and Fun Directly to Your Inbox!
Sign Up to Our Newsletter to Get the 5 Free Must Have Apps to Travel in Michigan Like a Boss!
Follow Us on Instagram 
Check Out Our Traveling Michigan Videos on Youtube!
Check out our off-road Keweenaw Peninsula adventures on YouTube!
We would love to hear your ideas!
Share your Michigan events, stories, photos and ideas! We love to be inspired!