Discover Battle Creek Michigan: 7 Top-Rated Things to Do, Eat and See for Families
Battle Creek Michigan | By Sherry Trautman |

Just wait until you discover Battle Creek Michigan's hidden gems! Fabulous gardens, restaurants, hiking trails, giraffes and so much more await you!  We've got your days packed full of fun and adventure while traveling Michigan!
Binder Park Zoo!
Seriously...I ADORE Binder Park Zoo. For starters, they have prairie dogs (squeal!), free roaming peacocks, a tram to Africa where you can feed the giraffes, tons of walking trails and lots of shade trees! Plus there's lots of yearly events for kids AND adults!
Clara's on the River, Battle Creek
Clara's on the River is so picturesque, it's my go-to restaurant while exploring downtown Battle Creek! Not only is this quaint restaurant located on the river but you can eat outside on their beautiful patio surrounded by flowers and a fountain!  
I enjoyed a salmon and zucchini dish that was prepared excellently and my friend really liked her tacos with avocado and black beans.  The menu is really extensive so there's something for everyone!
Leila Arboretum
Wow! What beauty and intrigue! Leila Arboretum is 85 acres of beautiful paved walkways, gardens and 2,500 marked trees and plants.  Lush rolling hills of flowering trees, blooming flowers and waving grasses beckons you to grab your water bottle and head out for a stroll. 
And the best part?  The enchanted Fantasy Forest! If you walk softly, you'll encounter wise wizards, wonderous trees, whimsical characters and fire breathing dragons!  Oh, and you if you are lucky, you just might meet Groot!

Address: 928 W Michigan Ave, Battle Creek, MI 49037
Hours: Daily from dawn to dusk

Admission: Free!
Accessibility: Wheelchair and stroller accessible outdoors as there are many paved walkways. Restrooms - portajohns

Kingman Museum
The beautiful Kingman Museum is a natural history museum and planetarium located on the grounds of Leila Arboretum in Battle Creek. So after you explore the gardens, take a walk through Michigan habitats, learn how the human body works, and see exotic animals and insects from around the world.
Check out dinosaurs, outer space, and planet Earth!  There are 20 planetarium shows and night sky talk under the stars, so don't miss out on the fun!
Address: 175 Limit St, Battle Creek, MI 49037
Hours: SAT & SUN 10 am-4 pm.
Admission: Kingman Museum is now free to the public on weekends
Lucky Rooster Kitchen and Cocktails
Known for it's locally sourced Italian meals with great drinks, my friend and I decided to give them a try.  She's a vegetarian with dietary restrictions and I lean toward farm-to-table healthy options so we were thrilled this restaurant checked all of our boxes! 
First, I wanted to say the hostess and our server were very very friendly, making our dining experience that much more pleasurable. To get things started, I ordered a fantastic dry Mendoza Malbec and Elizabeth ordered a California sweet Moscato. 
I then ordered a short rib flatbread and the absolutely best tomato bisque I have ever had. Let me just say, I am a tomato bisque aficionado and this was divine. My friend ordered a vegan burger that she devoured. We loved seeing the open kitchen and appreciated the freshly prepared meals. 
Address: 1299 E Columbia Ave, Battle Creek, MI
Ott Preserve
Ott Preserve is a wonderful place to walk your dog, trail walk or simply explore the great outdoors!  We were in absolute awe of the beauty of the marshes, lake overlook, wooded trails and well-kept boardwalks.  The preserve is free with ample parking and well marked trails.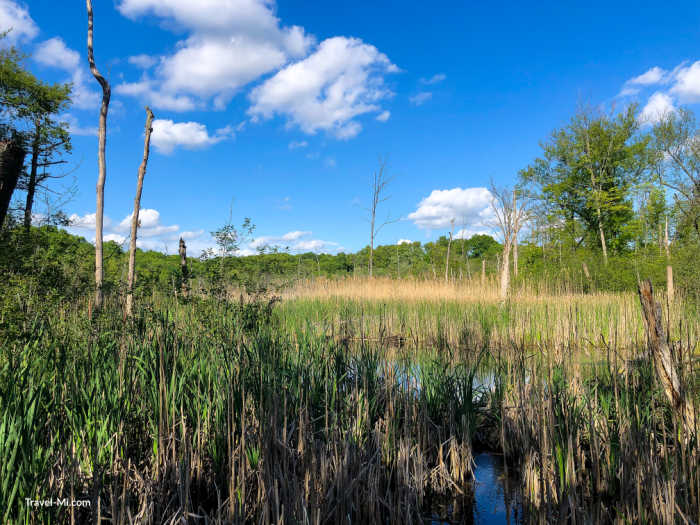 FireKeepers Casino
If you enjoy gaming, check out the FireKeepers Casino in Battle Creek.  Several restaurants and tons of games will keep you entertained for hours on end. Smoking is allowed in the casino. 

Address: 11177 E Michigan Ave, Battle Creek, MI 
Keep Reading!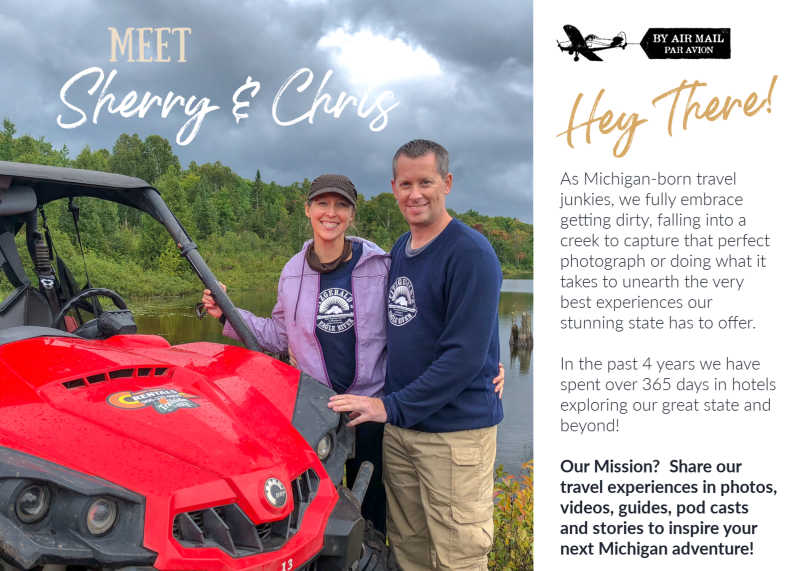 Subscribe To Receive Exciting Destinations, Day Trips and Fun Directly to Your Inbox!
Sign Up to Our Newsletter to Get the 5 Free Must Have Apps to Travel in Michigan Like a Boss!
Follow Us on Instagram