Dow Gardens Michigan: Spectacular Botanical Gardens, Butterflies, Waterfall and the Nation's Longest Canopy Walk
Dow Gardens by Sherry Trautman | Traveling Michigan
Dow Gardens Michigan is home to the Nation's Longest Canopy Walk, exquisite botanical gardens, Butterflies in Bloom, stunning waterfall, movie nights in the summer, art exhibitions, yoga, classes, workshops and monthly events throughout the year.
Virtually tour spectacular Dow Gardens with photos, videos! 
This phenomenal 110 acre botanical gardens is open year round as the changing seasons bring new glorious sights to discover as you wander the grounds.

I can't count how many times I have been to Dow Gardens.  Maybe literally 100 times? For me, it's a place of solitude, peace and beauty.  A place that offers exploration, wonder, art and inspiration for your gardens.  I also walk there for exercise as the paved trails offers over 3 miles of exercise while enjoying the beauty of the gardens.  
"Happiness is a butterfly, which when pursued, is always just beyond your grasp, but which, if you will sit down quietly, may alight upon you."
Nathaniel Hawthorne


Where is Dow Gardens?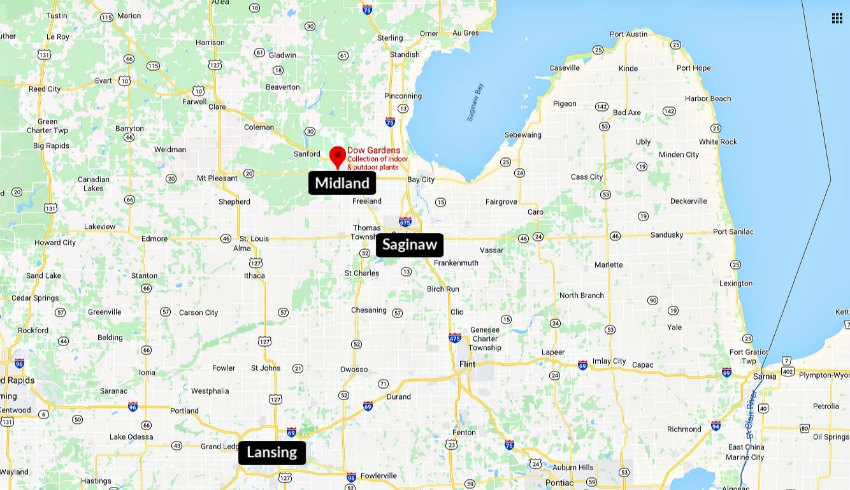 Midland Michigan Map
Location: 1809 Eastman Avenue, Midland, MI 
Dow Gardens is located in Midland Michigan.  Midland is home to the famous Tridge, the Loons baseball league, Chippewa Nature Center, Whiting Forest, Midland Center for the Arts and so much more!  Read more about Midland Michigan here!
Dow Gardens Map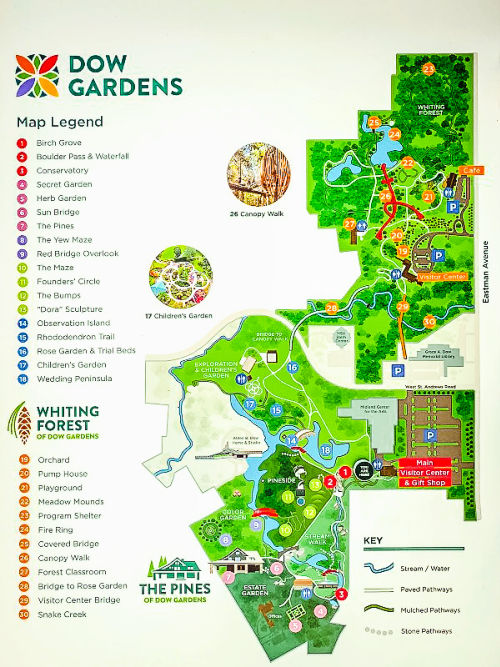 Visit Dow Gardens During the Tulip Season is Exquisite!
I am in awe of Dow Gardens during tulip season.  If you are unable to make it to Holland's Tulip Time Festival, I highly highly recommend visiting these gardens as the traffic is minimal, the tulips are everywhere in vast amounts perfect for photography and well, parking is abundant and close.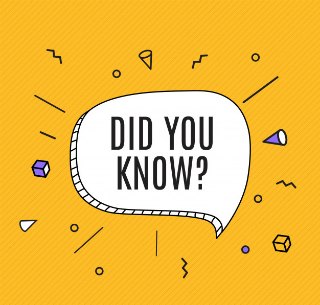 Dow Gardens has about 1700 varieties of plants!!
It's a great place to scope out what plants work in Michigan so you have a better chance at growing your own garden successfully!
Visit the Nation's Longest Canopy Walk!
Plan to spend at least two hours exploring Whiting Forest and America's Longest Canopy Walk!  Lots of shade in the summer, very safe with high railings and lots of places to explore!
Near the Children's Garden is the long bridge that connects Dow Gardens to Whiting Forest. The views are amazing along the way! 
Your entrance fee at Dow Gardens offers admission to Whiting Forest and the Nation's Longest Canopy Walk at no extra charge.  So go check it out!  You will feel what it's like to be a bird soaring four stories high!
Visiting Dow Gardens During the Winter is Absolutely Stunning!
Frequently Asked Questions
No pets allowed
The trails are paved so it is accessible for everyone. 
There is a daily fee and a yearly membership fee.
Restrooms are plentiful: Main building, Children's Garden, Arboretum and in the barn near the Arboretum.  
Dow Gardens is open all year and is closed for major holidays
Golf cart tours are available, just contact the Gardens for more information
Check Dow Gardens' website for movie nights (super fun), events and workshops
Why You Need to Visit During Dow Garden's Butterflies In Bloom!
I love Dow Gardens Butterflies in Bloom because spring is definitely in the air!  Birds are chirping, chipmunks are scurrying and the trees are juuuust beginning to bloom.  It's a great place to visit in Michigan!
Visiting the butterfly house at Dow Gardens in Midland, Michigan will get you outside, awaken your spirit and well, give you a bit of much needed fresh air.  It's kind of a two for one...butterflies AND a chance to explore the gardens!
Plus the sunshine, thawing creek and chirping birds revives my soul! I'm sure it will do the same for you!
Dow Gardens Butterflies In Bloom is an explosion of your senses!!  Watch stunning butterflies emerge from their chrysalis' and learn how to safely pick them up! Located in Midland, Michigan!
Pin This Dow Gardens Page!
Want More Photos and Videos of Dow Gardens??
We have tons more photos, videos and cool things to see at Dow Gardens on our Dow Gardens Tour!
Keep Reading!
Subscribe To Receive Exciting Destinations, Day Trips and Fun Directly to Your Inbox!
Sign Up to Our Newsletter to Get the 5 Free Must Have Apps to Travel in Michigan Like a Boss!
Follow Us on Instagram 
Have A Great Story About Michigan?
Do you have a great story about being in Michigan? Share it!