5 Breathtaking Michigan National Parks (Bet You Haven't Heard of #3)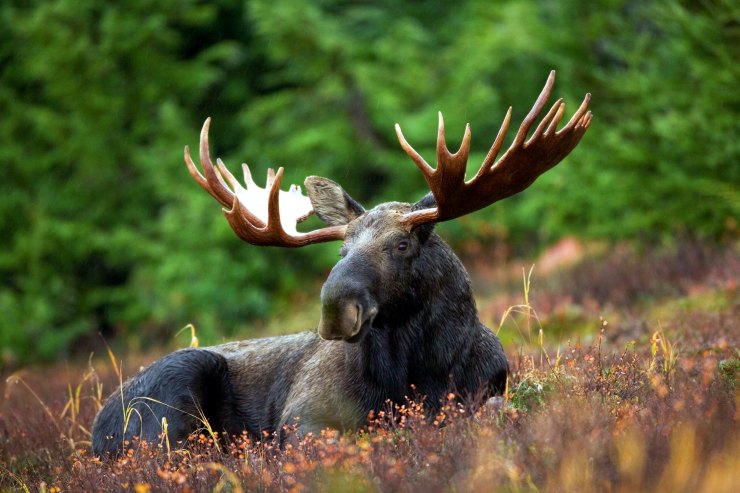 Photo Credit: Shivam Kumar
Michigan National Parks | by Sherry Trautman | Travel-Mi.com
If you've ever overlooked the expansive shoreline view at Sleeping Bear Dunes, or photographed one of the many waterfalls tumbling down Pictured Rocks' sandstone walls, you will realize Michigan's National Parks are an integral part of Michigan's beauty, history and culture.
This year, plan to visit these spectacular Michigan National Parks and Michigan National Wildlife Preserves.  Your mind, body and soul will thank you!
Discover what you need to know before visiting these parks so you can make the most of your trip to Michigan.
Isle Royale National Park is Home to Moose and Wolves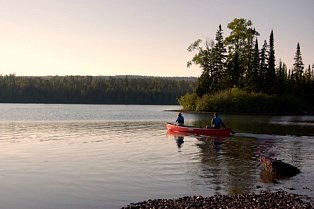 Isle Royale National Park boasts unbelievable pristine beauty, solitude and relaxation.  

If your ideal vacation if getting back to nature, exploring and outside adventure without hoards of people, Isle Royale National Park may be perfect for you.  Maybe you need time to clear your head, put away the phone and relax in a rustic atmosphere? Well, Isle Royale is an Adventure Travel dream destination.
Isle Royale National Park is a remote island cluster in Lake Superior, near Michigan's border with Canada. It is a peaceful island with dense forests and sparkling lakes and waterways, where moose and wolves roam free.  Enjoy the rugged, isolated island free of the sights and sounds of civilization.
Perfect for backpacking, hiking, boating, kayaking, canoeing and scuba diving. Several ship wrecks tempt divers to explore their watery ruins. Isle Royale National Park is closed November 1 to Mid April to all visitors.  
Click here to see maps, transportation information, tips and things to know before you go.
Keweenaw National Historical Park is Rich With History
Copper mining has occurred in Michigan's Keweenaw Peninsula for more than 7,000 years. To learn more about the mining process, you can tour the Quincy mine (pictured above ) located in Houghton Michigan. 
Locals wished to preserve this history so it was deemed a national historical park in 1992. Keweenaw National Historical Park encompasses 1,700 acres of land, plus 21 heritage sites. There's lots to do in the region, ranging from mine tours to museums to mountain biking.
River Raisin National Battlefield Park (the newest of the Michigan National Parks!)
1403 E Elm Ave, Monroe, MI
River Raisin National Battlefield Park was established in 2010.  Located in Monroe, Michigan, Battlefield Park is the newest of the Michigan national parks.
Did you know the 81-acre park preserves, commemorates and interprets the January 1813 battles of the War of 1812 and their aftermath in Monroe and Wayne counties?  
The Battlefield commemorates the Battle of Frenchtown, which was the greatest loss of the war for the Americans.

The park is now home to walking and biking trails, historical demonstrations and exhibits, workshops and events focused on that period of American history.
Sleeping Bear Dunes National Lakeshore Boast Jaw-Dropping Views
Sleeping Bear Dunes National Lakeshore is the king of all dunes.  
If you love grand vistas of sweeping dunes and miles upon miles of pristine lake shore, pack up the kids and get on the road!
Grab our FREE Ultimate Sleeping Bear Dunes Dunes Guide! Don't miss out on lighthouses and unbelievable views!
Voted Best Scenic Drive in America, M-22 Will Be Our Route As We Explore Frankfort, Pt. Betsie Lighthouse, Empire, Sleeping Bear Dunes, Pierce Stocking Drive and Lots of Adventures Along the Way.
Pictured Rocks National Lakeshore: Fabulous Hiking, Kayaking and Tours
Pictured Rocks National Lakeshore is one of the most picturesque places to visit in Michigan. Visitors can snowmobile, hike, and kayak to be rewarded with breathtaking views of majestic sandstone cliffs and pristine beaches. There are approximately 100 miles of trails to explore to enjoy a peaceful commune with nature while visiting Pictured Rocks National Lakeshore. 
Established in 1966, Pictured Rocks National Lakeshore was America's first national lakeshore.  The stunning sandstone cliffs obtained their striking colors due to the presence of minerals like iron, copper, limonite and manganese.
If you visit Pictured Rocks National Lakeshore during the winter, several frozen waterfalls are worth hiking or snowshoeing several miles. You can also explore the breathtaking Eben Ice Caves located in Eben Junction, just 20 miles southwest of Pictured Rocks National Lakeshore. 
Pin This Michigan National Parks Page!
Keep Reading!

Why You Need To Visit Shiawassee National Wildlife Refuse
Shiawassee National Wildlife Refuge, located 5 miles south of Saginaw, is outstanding for hiking, kayaking, biking, bird watching and enjoying nature at its finest! 

WHY SHOULD YOU GO? The Refuge offers quiet wooded trails with that healing, back-to-nature feeling that we all crave.  It's perfect when you want a break from technology, work and well, let's be honest...a break from people.  OH, and it has great photographic opportunities!  
See tips, maps and "know before you go" invaluable information here!