Unbelievable Isle Royale National Park Beauty!
Isle Royale National Park boasts unbelievable pristine beauty, solitude and relaxation.  

Closed November 1 to Mid April to all visitors. Love to travel without hoards of people? Need time to clear your head, put away the phone and relax in a rustic atmosphere? Well, Isle Royale is an Adventure Travel dream destination.
Isle Royale is a remote island cluster in Lake Superior, near Michigan's border with Canada. It is a peaceful island with dense forests and sparkling lakes and waterways, where moose and wolves roam free.  Enjoy the rugged, isolated island free of the sights and sounds of civilization.
This island is paradise for those seeking unparalleled solitude and adventure.  Perfect for backpacking, hiking, boating, kayaking, canoeing and scuba diving. Several ship wrecks tempt divers to explore their watery ruins.
It's best to check here for information regarding permits, reservations, fees and additional information before you travel.  The park charges a $7 per person daily entrance fee. You will be charged to enter or remain within the park each calendar day.  It's best to pay online before you arrive. 
Isle Royale is definitely not an inexpensive National Park to visit.  Plan on transportation costs to and from Houghton and Copper Harbor, overnight hotel stay in Houghton prior to departing to the island and transportation (by boat or plane) to and from the island. There are also daily permit fees associated with your island visit.  If you are staying in a lodge or cabin on the island include those costs, water taxi costs (if using), tours, tipping (cash), supplies and food.  If you are camping you will save considerable amounts of money.   


Download an invaluable map of Isle Royale!

Are There Wolves, Bears and Moose?
At last count, there were approximately 25 wolves and 1,000 moose on the island, but the numbers change greatly year to year. To protect the wolves from canine diseases, dogs are not allowed in any part of the park, including the adjacent waters.
The National Park is known for its wolf and moose populations which are studied by scientists investigating predator-prey relationships in a closed environment.
In addition, the environment is unique in that it is the only known place where wolves and moose coexist without the presence of bears.
How Big Is Isle Royale?
Isle Royale, the largest island in Lake Superior, is over 45 miles (72 km) in length and 9 miles (14 km) wide at its widest point.
The park is made up of Isle Royale itself and approximately 400 smaller islands.
---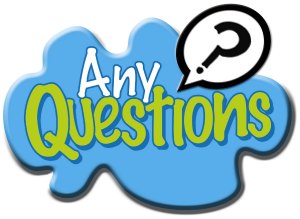 Are there bugs?  Are showers available?  Can I bring my dog?  All of these questions and more are answered in our Isle Royale National Park Forum. 
PLUS, if you have suggestions, tips, funny stories, photos or an itinerary please join the conversation here!  We love to hear your experiences!
---
Visitor Centers
The Isle Royale Houghton Visitor Center is located at 800 E Lakeshore Dr, Houghton, MI 49931.  It is the mainland headquarters for Isle Royale National Park.  Stop at the Visitor Center before you embark on your trip to the island. The park headquarters during the winter is in Houghton, Michigan. The summer headquarters is located at Mott Island on Isle Royale National Park.
Rock Harbor Visitor is located at the Northeast end of Isle Royale National Park. 
Windigo Visitor Center is located at the Southwest end of Isle Royale.
How to Get to Isle Royale National Park

CLICK HERE more information on the Ranger III, Queen IV and Royale Isle Seaplanes.
---
Isle Royale National Park Layout
Rock Harbor is located on the northeast end of Isle Royale National Park. It can be accessed by the Ranger III, Isle Royale Queen IV, Voyageur II (from Minnesota), Isle Royale Seaplanes service, and by private boat or seaplane.  See below for Rock Harbor amenities. 
Rock Harbor Visitor Center is located in Rock Harbor on the northeast end of Isle Royale National Park. It is only accessible by boat or seaplane.
Windigo is located on southwest end of Isle Royale National Park. 
The Windigo Visitor Center is located in Windigo on the southwest end of Isle Royale National Park. It is only accessible by boat or seaplane.
How to Get Around Isle Royale
The island contains a roadless backcountry which prohibits the use of all wheeled vehicles and devices (except wheelchairs).  So unfortunately you can't bring a bike.
Water taxi service can drop-off or pick-up you up along with your canoes or kayaks at many island docks.  This service can be very expensive.

The Royale Isle Seaplane offers flights between Rock Harbor and Windigo.
Best Times To Go
If you plan to backpack, we recommend May, June and September as the weather is cooler, campsites are less crowded and the bugs are less. 
If you wish to swim and boat, July and August are best for warmer water but the bugs may be worse.  We heard from a local that the Northern Lights are more likely to occur during those months however it can be as late as 2:00 or 3:00 a.m.
What To Do On Isle Royale Other Than Hiking
Fishing Charters-

Love

 to fish?  Join a fully equipped fishing charter and troll the reefs on the northeast part of the Island. Info is found here.
Sightseeing-Maybe sightseeing is your desire during your adventure travel.  You are in luck!  Various sightseeing trips travel to different island destinations and some involve a short hike with a ranger.

 Here is the

 schedule

.

Ranger Programs-

There are ranger led programs at Rock Harbor and Windigo.  Check at their visitor centers upon arrival for their programs.

Rock Harbor Light House

-check it out.

Canoes and kayaks are available for rent-

R

ock Harbor and Windigo; these watercraft can be used within a designated vicinity of both locales.

Shipwreck Diving-Join Isle Royale Charters for an unbelievable experience!  More info here. 
Northern Lights

-You might be lucky!
Here is one suggestion from a local: Order a sack lunch from the Greenstone Grill (or pack lunch, water and snacks), arrange a water taxi from the Lodge Office to take you to Daisy Farm.  Hike the seven miles back to Rock Harbor.  On your way back, hike up to the Mount Ojibway tower and Mount Franklin to view Canada and the North Shore of the island.  Awesome!! 
We've Arrived, Now What?
Backpackers: Consider reserving a water taxi soon as you arrive to the island.  That way, you will have a head start and can obtain first pick on campsites.
The lodge also has canoes to rent for those adventurous and ambitious enough to portage around the island. Water taxis can also transport canoes or kayaks to your desired location. 
As such, the taxi can drop you off for a few days to camp, paddle around the north or south shore, and then arrange for a pick up. You can also transport your private boat (up to 22 feet) on the Ranger III, from Houghton, MI.
Pack some food, pack your boat, rent a housekeeping cabin, and spend the week fishing, sightseeing, hiking, relaxing and kayaking while staying in a warm cabin with a view while cooking that day's catch.  Heaven.

Rock Harbor
The Rock Harbor Lodge complex, located on the northeast end of Isle Royale, is the only full-service lodging facility on the island. Facilities and services in Rock Harbor and Windigo are available seasonally (typically June-September). 
Contact (906) 337-4993 (during the summer season) and (866) 644-2003 (during the winter season) to make reservations.
Sixty rooms are available and each room sleeps four persons with a private bath. Each room provides gorgeous view of Lake Superior. 
Housekeeping cottages are available with each sleeping six persons with a private bath and kitchenette.

The cottage is furnished with utensils, dishware, a double bed, and two bunk beds.  You can bring a cooler full of food to help save money.  

Gift Shop and Dockside Store-Perfect place to shop for handcrafted gifts, apparel, photo supplies, postcards, and souvenirs. You can also obtain groceries, daily fishing licenses, fishing tackle and stove fuel.  Need camping, hiking, and boating accessories?  The gift shop has supplies.  Showers and laundry facilities are also available.
Restaurants-There is a dining room and Greenstone Grill.  Enjoy a meal of fresh lake trout!  The dining room is open for breakfast, lunch, and dinner so you don't HAVE to cook if you don't want to! The grill is open daily.
Marina and Water Taxi-The marina offers dock space in Rock Harbor, accommodating boats up to 65 feet in length. Electrical, fresh water hook-up, sewage pump-out, gasoline and diesel fuel, and motorboat, canoe, and kayak rentals are available. Water taxi service can drop-off or pick-up you up along with your canoes or kayaks at many island docks.
Windigo
Windigo Store and Marina-Forgot something? The store offers groceries, sandwiches, camping supplies, stove fuel, daily fishing licenses and tackle, gifts, and photo supplies. The marina offers gasoline (no diesel fuel), sewage pump-out, and motorboat, canoe, and kayak rentals. Shower and laundry facilities are also available.
Windigo Camper Cabins-There are two rustic, one-room camper cabins that is a different perspective to tent camping in Windigo.  Maybe it's perfect for your adventure travel needs!  Amenities include: Table and chairs, futon, two bunk beds, electrical outlets, and an outdoor picnic table and grill.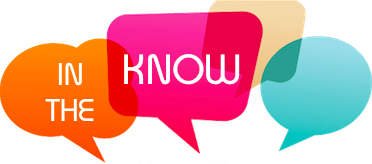 Important Links!
Subscribe To Receive Exciting Destinations, Day Trips and Fun Directly to Your Inbox!
Sign Up to Our Newsletter to Get the 5 Free Must Have Apps to Travel in Michigan Like a Boss!
Join Us on Instagram!!  
Isle Royale National Park is an outstanding adventure in Michigan! Learn the best times to go, where to stay, what to do, guided adventures, maps, planning and so much more! #michigan #isleroyale #isleroyalenationalpark #isleroyalebackpacking #michigan #michigantravel #michigantraveldestinations
Traveling Michigan is thrilled you discovered our tips, ideas and info for Isle Royale National Park!