7 Top-Rated Michigan Vacation Ideas For Your Family This Summer
Michigan Vacation Ideas | By Sherry Trautman | Traveling Michigan
If you are looking for the ULTIMATE Michigan summer vacation that will make you the vacation planning hero, a trip where everyone gets along and has a blast (maybe even learns a little), AND is affordable, read on, my friends!! 
Plus, these Michigan Vacation Ideas have been vetted by us because we have actually been there, not just reposted from the internet!
Mackinac Island: Fudge, Horse Drawn Carriage and Family Bonding!
I believe Mackinac Island is a top vacation choice for families because:
No vehicles are allowed on the island so children are safe to ride their bikes
A very safe atmosphere
Lots of diverse outdoor activities for the whole family so no one will be bored: ferry rides, horse drawn carriages, bike riding, kayaking opportunities and sightseeing. 
Great chance to make learning fun: Study about the forts, cemetery, airport and the island before you go to enhance learning upon arrival.
Great family time: riding bikes, beach fun and exploring together
Mackinac Island can be very affordable (for an island vacation) if you bring your own bikes and pack snacks, waters and lunches.
More helpful links:
Alpena Michigan Is an Adventurer's Paradise!
Alpena Michigan is a treasure trove of fun, outdoor activities and learning opportunities for singles, couples and families. 
During our 3 days stay this past summer, we rode our bikes, kayaked, expored museums and hunted for Devonian fossils and the rock quarry at Rockport State Park. 
SEE actual shipwrecks during a 2 hour glass bottom boat tour at Thunder Bay National Marine Sanctuary. Did you know there are over 200 shipwrecks?  See our full Alpena experience. 
Sleeping Bear Dunes: Grab the Ultimate Trip Planner!
If you are looking for a full scale rockin' summer vacation for the whole family, start packing your bags because you are going to be a hero after this trip. 
Sleeping Bear Dunes National Lake Shore is about to rock your world.
We have a three day, free guide so you can see everything in an organized manner to optimize your vacation.  

Love amazing vistas? 
Climbing insane dunes?  
What about kayaking or rafting?  
Or does photographing amazing lighthouses sound like a dream vacation?  
Sleeping Bear Dunes HAS.IT.ALL and should be added to your Michigan vacation ideas list!
GRAB THE SLEEPING BEAR DUNES GUIDE!
Sea Life Aquarium is a Swimmingly Good Time!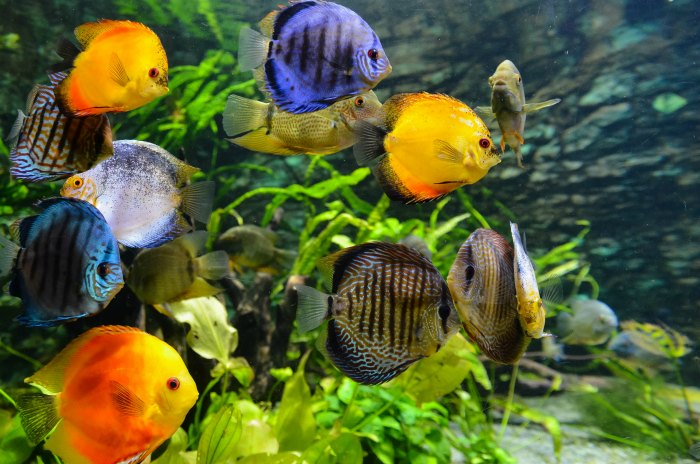 4316 Baldwin Rd, Auburn Hills, MI

A great rainy day activity is to head to Sea Life Aquarium in the Great Lakes Crossing Outlets. I'm an absolute sucker for aquariums and could go to this one over and over.  The rays are my favorite!
TIP: Be sure to check Groupon before you go because sometimes they are listed there. 
BONUS: For a full day of fun, grab lunch at the Rain Forest Cafe that is just a few feet from the aquarium and play in Legoland Discovery Center.
These are super fun Michigan vacation ideas! Maybe an art or science project could be incorporated about learning about fish.
Dairy Discovery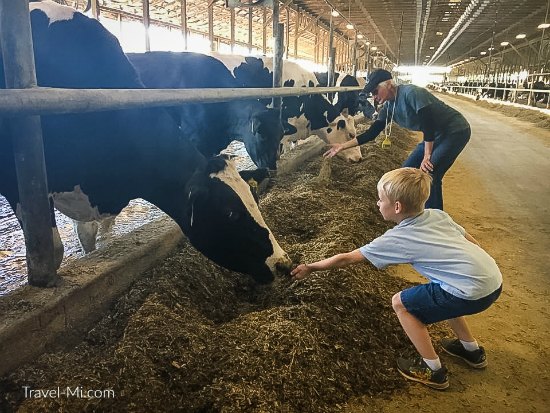 Dairy Discovery
12877 84th St SE, Alto, MI
My friends, Dairy Discovery is wonderful and my nephew had a blast!
Not only do you get to tour a working dairy farm, but you can take a wagon ride, feed calves, learn about farming and have a great dairy snack (other options are available).
Teach kids the importance of farming in our Michigan communities.  Plus you are supporting a local, hard-working farming business.  
The Henry Ford is Two Days of Learning and FUN!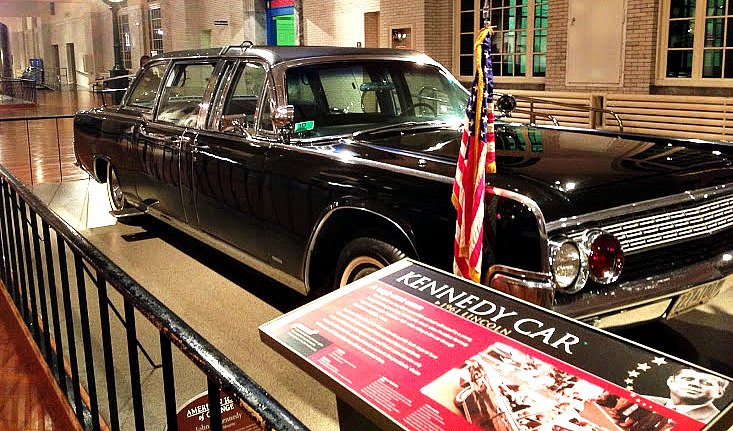 Henry Ford Museum
Location: 20900 Oakwood Blvd, Dearborn, MI 48124
I feel it's important to clarify that The Henry Ford encompasses 4 unique and separate attractions:
Henry Ford Museum-inside exhibits
Greenfield Village-outdoor and indoor exhibits spreading across 80 acres
Ford Rouge Factory Tour-self guided tour
Giant Screen Experience-numerous movies are featured daily
Your family will love these Michigan vacation ideas!
Read more about these four experiences in my Detroit page!
Kensington Metro Park: See Wild Animals Up Close!
We absolutely love Kensington Metro Park for the walking trails, swimming area, beach, boat rides and NATURE GALORE!
Be sure to bring some bird food as chickadees and other birds will happily land on your outstretched hand and chipmunks will beg for a treat!  
Read more about Things to Do at Kensington Metro Park!
Invaluable Michigan Map For Vacation Planning and More Michigan Vacation Ideas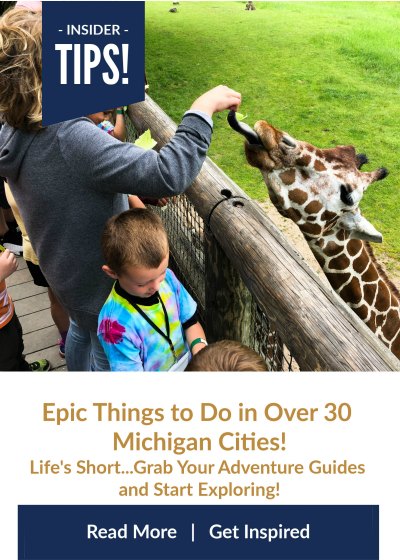 Things to do in Michigan
More Inspiration!
Subscribe To Receive Exciting Destinations, Day Trips and Fun Directly to Your Inbox!
Sign Up to Our Newsletter to Get the 5 Free Must Have Apps to Travel in Michigan Like a Boss!
Follow Us on Instagram