2022 Detroit International Auto Show Is Back! Dates, Get Your Tickets, Show Information, Schedule, Where to Park
The North American International Auto Show is BACK For 2022! | By Sherry Trautman | Traveling Michigan at Travel-Mi.com

This year's 2022 Detroit Auto Show in Detroit is gonna be freakin' awesome!  We adore this show and have gone every.single.year in the past (until it was replaced with Motor Bella...which is super cool too).
But now you can go to both auto shows!
When is the 2022 North American International Auto Show in Detroit?
September 14 – 25, 2022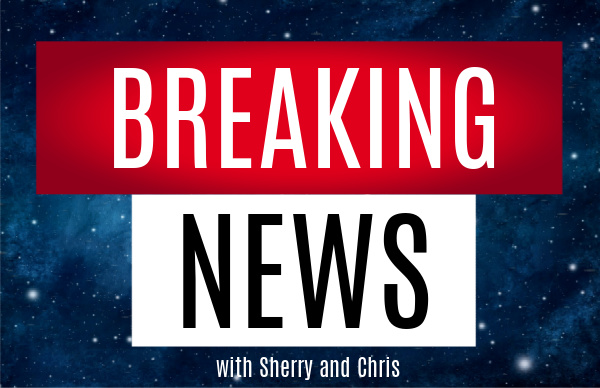 Breaking News: The Detroit Auto Dealers Association (DADA) announced the 2022 Auto Show will return to downtown Detroit!!
Not only will the show be wowing viewers at Huntington Place, there will also be events throughout downtown Detroit.
This year, the Detroit International Auto Show will highlight a wide range of vehicles. You can also...
Enjoy a mix of hands-on activations, traditional vehicle exhibits and a showcase of automotive innovation and technology.
Experience five active tracks inside Huntington Place with additional activities at Hart Plaza.
Several vehicle brands plan to exhibit street course ride-and-drives along the new 2023 Chevrolet Detroit Grand Prix downtown circuit.  
Visit Huntington Place for over 80 technology companies, Tier 1 suppliers and start-ups as well as leading universities.
Join panel discussions with an emphasis on mobility and electrification trends.
When is the 2022 Detroit International Auto Show?
Media | Tech Days: September 14-15, 2022
Charity Preview: September 16, 2022
Open to the Public: September 17-25, 2022
Where is the 2022 North American International Auto Show Held? 
The 2022 Detroit Auto Show will be held at Huntington Place (formerly TCF Center or Cobo Hall)
Did you know The TCF Center changed names AGAIN?  The TCF Center was renamed Huntington Place after the two namesake banks merged, the Detroit Regional Convention Facility Authority and Huntington National Bank in December 2021.
Hunting Place Address: 1 Washington Blvd, Detroit, MI 48226
Detroit Auto Show Tickets
Tickets go on sale to the public on July 11, 2022!

Where to Park at the Detroit International Auto Show
Click on the map above to zoom in and see the different parking lots.
| | |
| --- | --- |
| | PRO TIP: It's always best to get to the Detroit International Auto Show early: Less stress and a better chance to get the parking lot you want. |
Parking is $15-$20. Most you can pay with credit card. If you park away from Huntington Place you may need to pay in cash to an attendant so it's always good to have a few $1 and $5 bills with you in case they don't have change. 
We highly recommend parking at Huntington Place.
Huntington Place Parking Garage - 1 Washington Blvd, Detroit, MI. The Washington Boulevard garage is located at the corner of Larned St. and Washington Blvd., underneath Huntington Place. This garage features 640 covered parking spaces on two levels. Parking is $15 as of 2022. You can pay with a credit card.  
Huntington Place Roof Deck Parking- The Huntington Place Roof Deck is located at the corner of Congress and Third Streets on the roof of the venue.  This roof deck parking has 1,200 uncovered parking spaces, and provides easy access to both Huntington Place and Joe Louis Arena.  
Millennium Garage - Located at 432 W Congress St, Detroit, MI 48226. Very close to Huntington Place.
First Street Garage: Located at 621 1st St, Detroit, MI 48226. Very close to Huntington Place.
Huntington Place Congress Street Garage- The Huntington Place Congress Street Garage is located at the intersection of Congress and First streets, underneath the Huntington Place.  The Huntington Place Congress Street Garage features 350 covered and 56 uncovered parking spaces.  This garage is open only for special events and monthly parking.  
Detroit International Auto Show In-The-Know Tips
Utilize the Detroit People Mover right from the International Auto Show to get to Greektown, the Renaissance hotel and more!  It's only 75 cents per person each direction!  There is a machine for tokens right next to the entrance to the People Mover. 
We recommend showing up EARLY as the show is packed by noon.  There is already a line at 9:00 a.m. but you will enjoy the show more without the insane crowds by 2:00 p.m.
There are lots of restrooms at the show.
Coat check is available for around $4 per coat...have cash. 

Right next to the coat check is a shop that has breakfast, drinks and lunch items.
Lots of places to purchase water, snacks and drinks inside the auto show. 
Plan to spend about 3 hours at the show so you can enjoy it all. 
Detroit International Auto Show Accessibility
1 Washington Blvd, Detroit, MI 48226
Do you have accessibility needs?  3 years ago we had a wheelchair (snowmobiling mishap!) so we learned a lot about accessibility challenges. 
Accessibility access starts at 8:00 am. 

This is an outstanding perk.  So be sure to arrive early so you have a

 chance to see the show before it becomes flooded with people.  We found this invaluable.  

You can rent motorized mobility chairs for around $35.  No need to push a wheelchair around!
We stayed at the Renaissance Hotel because you can take the Detroit People Mover to Huntington Place.  No need to move your vehicle!  
Uber-you can easily get around the city with Uber, just be sure to request the XL vehicle.  
If you choose to push a wheelchair, know that most of the hall is carpeting and it gets very hard to push through the displays if the carpet is thick. I know, because I pushed a wheelchair all day.   
Restrooms in Huntington Place are ADA compliant.

Don't Miss MotorBella! 
If you love inventive auto shows, be sure to attend Detroit's MotorBella this year!

See What Happened at the Detroit International Auto Show in 2019!
This Chevy Silverado is made with legos!  Seriously, how cool is that?  This was at the 2019 Detroit Auto Show.
Keep Reading!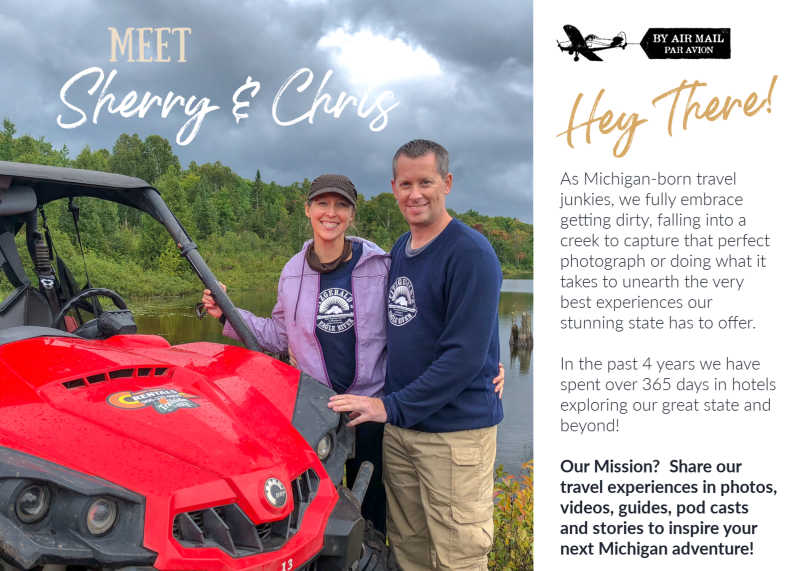 Follow Us on Instagram 
Please Subscribe To Our Newsletter!!
Sign Up to Our Newsletter to Get the 5 Free Must Have Apps to Travel in Michigan Like a Boss!
What Was Your Favorite Vehicle at the Show? Share Your Pics!
Did you have a great experience? Share it!
What Other Visitors Have Said
Click below to see contributions from other visitors to this page...