Best Camelbak for Day Hiking (Adults and Kids): Reviews, Prices and Recommendations
Best Camelbak for Day Hiking | By Sherry Trautman | Traveling Michigan
Before last year, I have never used a Camelbak backpack before as I thought I could just carry a couple water bottles.  I was wrong. I was day hiking in very high heat (kinda dumb) and ran out out of water half way back.  It was almost a panic situation. 
Since then, I always use a Camelbak type pack. Plus, it keeps your hands free for climbing, photographing and keeping your balance.
I just dump very cold water into the bladder and it stays cold for several hours.

It takes a lot of time to read reviews, compare price vs. quality and features so I did some leg work for you!
How Much Water Do I Need While Hiking?
If you're actively hiking, it's good to drink about 1 liter (32 ounces) of water every two hours.
That's a good rule of thumb based on my experience hiking year-round and in a wide range of climates.  However, strenuous hiking in high heat may require that you drink 1 liter of water or more per hour.
Here's a write up about the best filtered water bottle by fellow hiker, Louise.

Compare the Best Camelbak for Day Hiking
Compare

Price (approx)

Need Reviews?

Pros

ergonomic handle and on/off switch.

Holds 50 oz

Breathable air mesh back panel for a lightweight, comfortable fit

Holds 50 oz


lightweight, comfortable,  Durable, kink-free sip tube and push-lock 

Holds 2 liters

Cons

Smaller bladder 

Smaller bladder





Cool Features

can be an insulated reservoir sleeve for bigger packs


safety whistle

chest strap, safety whistle, full length main pocket

Bottom Line

Great warranty: lifetime covers all reservoirs, backpacks, bottles and accessories from manufacturing defects in materials and workmanship 


Great lightweight kids backpack to keep them hydrated. 

Lightweight, all day water needs
More Camelbaks to Consider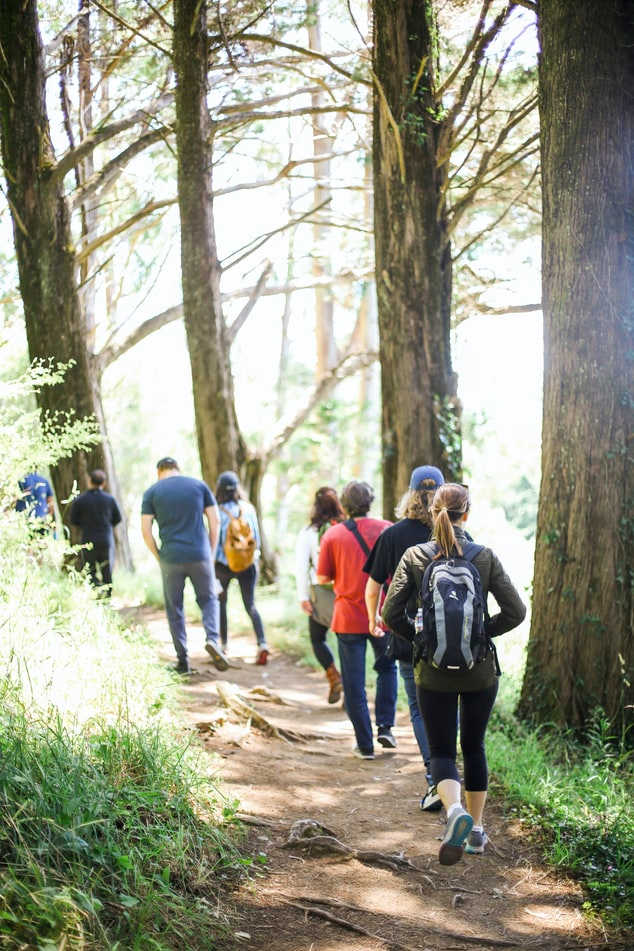 Take A Closer Look at These Best Camelbak For Day Hiking!
Here's some closer pics and more info!
CamelBak Arete 18 Hydration Backpack for Hiking, 50 oz
What we like: The bag is very light weight and comfortable. You can easily fit a first aid kit, a light jacket, snacks and bug spray. The material is easy to clean and not easy to tear.

CamelBak Mini M.U.L.E. Kids Hydration Backpack, 50 oz
What we like:  There are zippered compartments for layers and essentials There are reflective strips.  Perfect backpack for young explorers! 

TETON Sports Oasis 1100 Hydration Pack; Free 2-Liter Hydration Bladder; For Backpacking, Hiking, Running, Cycling, and Climbing
What We Like: It holds a full day of water. Stays secure while hiking and moving. Fits a 2L hydration sleeve easily, two rain jackets, 2 sandwiches, snacks etc. Great for a day of hiking.
Don't Forget...
Oh, and don't forget you will need to clean the bladders frequently.  Nobody wants to drink bacteria!  Here are some tablets to clean the bladders!
It might be handy to have an extra bladder kept in a vehicle or a larger pack. 
How to Clean the Bladders
Answer: There are reservoir cleaning tablets that works great!  

Pin This Best Camelbak For Day Hiking Page

More Cool Reads: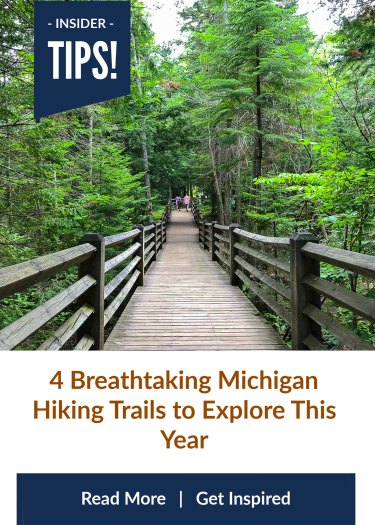 Subscribe To Receive Exciting Destinations, Day Trips and Fun Directly to Your Inbox!
Sign Up to Our Newsletter to Get the 5 Free Must Have Apps to Travel in Michigan Like a Boss!
Follow Us on Instagram