Things to Do in Mackinaw City Michigan
Mackinaw City Michigan-Day or night, is a vibrant city hoppin' with great eats, shopping and exploring.  Be in awe of the stunning Mackinac Bridge and sparkling waters while catching a glimpse of the majestic Grand Hotel off in the distance. 
Visiting Mackinaw City during all four seasons awards you with vastly different experiences.  Summer is fantastic for boating, enjoying the parks, walking the city and of course, Mackinac Island. Fall and winter are more low-key with far less tourists, affording you peace and serenity as you walk the beach and town.   
Chris snapped the photo above and I am just in awe.
 It embodies the very essence of the summer and Mackinaw City...
Shepler's ferry, sparking water, waving grasses, bobbing boats, the beautiful waving American flag and spectacular clouds.  Sigh...I love summer.

Where We Stay in Mackinaw City Michigan
We repeatedly stay at the Parkside Inn located on North Huron Avenue.  (We were not paid for this review, it's simply where we stay.)  We love that we can park at our hotel and then walk to all the popular destinations in the city.  Mackinaw City is small enough that you can walk almost the entire area without moving your vehicle.

Besides the amazing views and location, Parkside Inn features a very nice hot breakfast and the rooms are very comfortable. The hotel faces Fort Michilimackinac and many of the rooms have a view of the Mackinac Bridge.  If you have one of those rooms, you will love the view at night.  

BUDGET TRAVEL TIP: We recommend staying in Mackinaw City for lower priced lodging, food, shopping and amenities.  We stay two nights-the night before our Mackinac Island trip and the night after.  The ferries to the island leave from Mackinaw City. 
We always arrive at Mackinaw City the day before our trip to the Island so we can enjoy the numerous sites in the city. After checking in to our Inn, we enjoy walking across the street to take pictures of the Mackinac Point lighthouse and the famous Mackinac Bridge.  
However, it's not long before hunger begins to set in so we walk back to the hotel and drive about one mile to the downtown area...we could always walk but, we figure we will get enough exercise tomorrow.  (We feel good about that rationalization!)
One of our favorite places to eat dinner is at the Dixie Saloon restaurant because their perch and burgers are excellent.  We always hope there is an open table upstairs in the balcony area because it looks and feels like a cozy log cabin.  Sometimes the wait times can be long so arrive before or after conventional meal times.

Sometimes when we are looking for a quick bite to eat and a drink, we enjoy O'Reilly's Irish Pub.  This place is kind of a hidden gem as it is right next to the Dixie Saloon.  You can walk inside between the two restaurants.
Their steak burgers and onion rings are tasty. Plus I like the comfortable, friendly atmosphere and the wooden booths.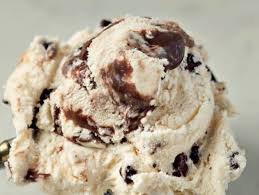 As for dessert, we like to go to one of the local ice cream parlors to buy heaping cones of our favorite delicious Mackinac Island Fudge ice cream.  It's a perfect treat for the end of a good meal.

Since it's easy to walk around downtown we also splurged and got a pound of Mackinac Island fudge which is a decedent treat which you can only get in this area!

Other than eating, there are many more things to do in the town including shopping, mini-golf, sightseeing, zip-lining and boat tours.  You won't be bored!  
~Larry Collin 
Labor Day Mackinaw Bridge Walk
Every Labor Day, thousands of walkers descend upon the iconic Mackinaw Bridge for the chance to walk across the majestic structure. Plan your own trip today! Learn more here! 
Historic Mill Creek Discovery Park
9001 W. US Hwy 23 Mackinaw City, MI 49701
Prepare to witness the power of the creek harnessed to cut timber into lumber at one of the oldest industrial sites on the Upper Great Lakes while visiting the reconstructed 18th century water-powered sawmill.
You can also soar through the trees on a zip line during an Adventure Tour. Historic Mill Creek Discover Park offers a variety of programs, tours and ziplining.  
Historic Mill Creek Discovery Park is situated on over 600 acres with three miles of trails that contain beautiful forests, wildflowers and scenic views. A variety of wildlife species make their homes there. 
So grab your walking shoes and wear comfortable clothing as you will find adventure at every turn!

Old Mackinac Point Lighthouse
For 65 years, Old Mackinac Point Lighthouse in Mackinaw City helped passing ships navigate the treacherous waters of the Straits of Mackinac.
Today, you can explore the lighthouse grounds, tour the restored keeper's quarters, climb the tower and obtain an exquisite view of the Great Lakes and the Straits of Mackinac.

Mackinaw City Blue Ice!
Mackinaw City dazzled its visitors with rare sparkling blue ice in February/early March 2018.  This phenomenon last occurred 7 years ago so visitors flocked to the city in droves to photograph and witness the spectacular event!  Enjoy our photographs here!  For additional blue ice photos, parking tips and "in the know" advice, click here!