Fun (and Super Easy) Michigan Fossil Hunting 
If you LOVE Michigan fossil hunting, Rockport State Park Recreational Area is your dream location.  Not only does it have abundant Devonian fossils, but the location is serene, gorgeous and infrequently traveled. 
Rockport is a 4,237-acre state park located along the shore of Lake Huron in Alpena and Presque Isle counties in Michigan.
This awesome park contains limestone formations and an old limestone quarry that you just NEED to check out!.
It's a great place to hike, bike and fossil hunt!! We were thrilled to find so many great fossils right off the main path!!
Surrounded by Natural Beauty While Michigan Fossil Hunting!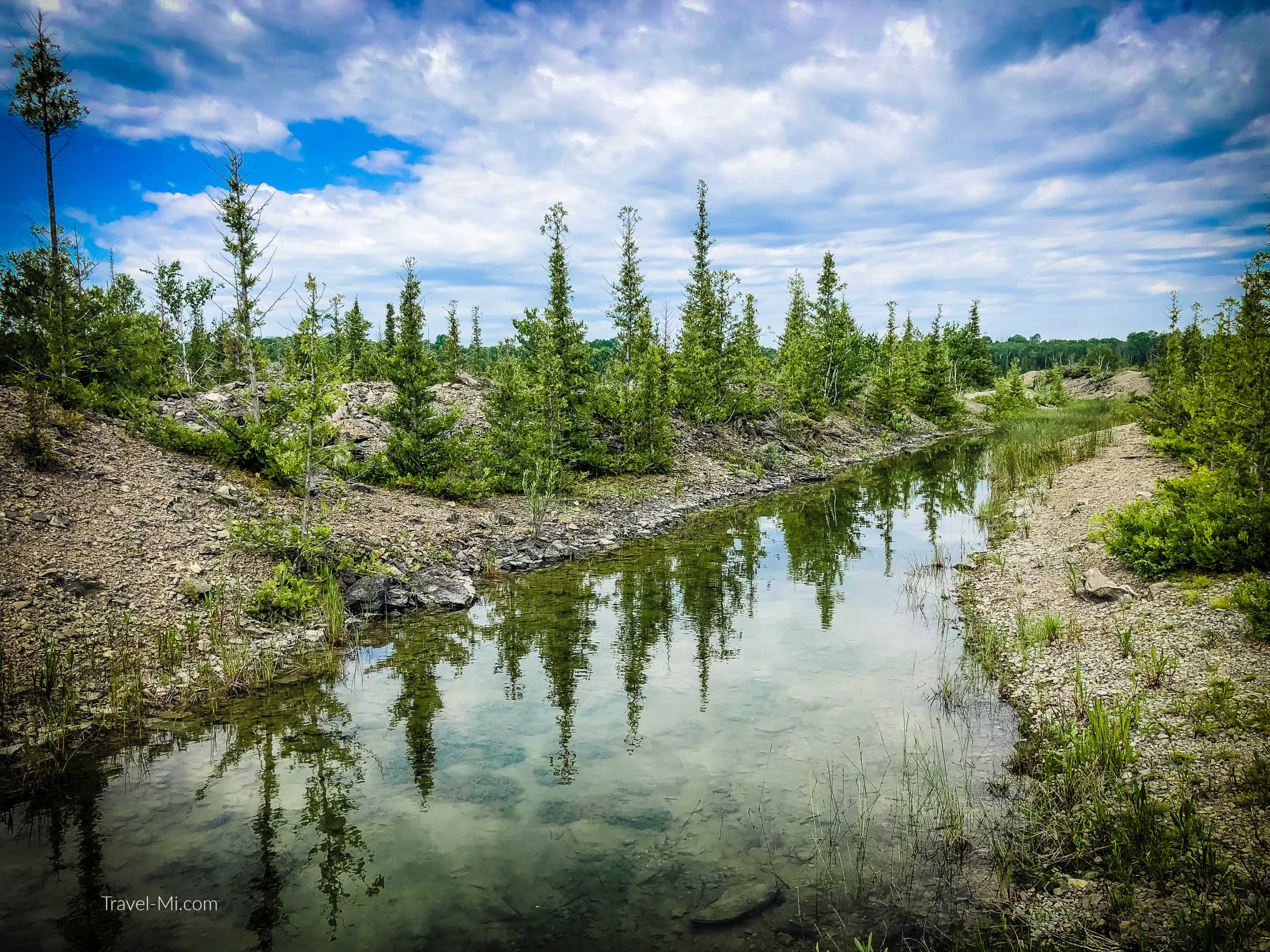 Michigan Fossil Hunting at Rockport State Park
The scenery is absolutely breathtaking!  You just gotta go see for yourself!
"Look deep into nature, and then you will understand everything better."
Albert Einstein
Bring Your Bike!
We highly recommend bringing your bike and a backpack to bring back your finds. The path is rocky so be prepared for terrain.  Be sure to bring water, hiking shoes and a sun hat.
It's up to you how far you go, so children will enjoy finding their rocks and fossils within a short distance of your parked vehicle.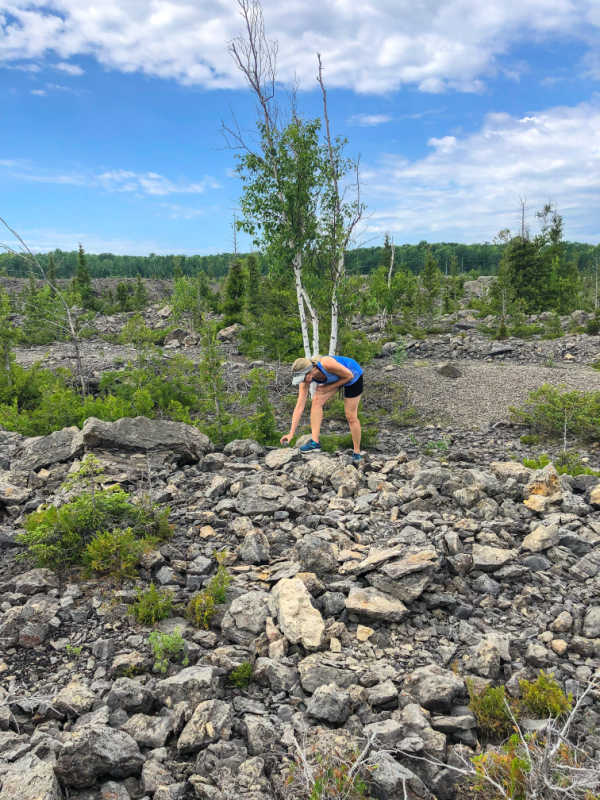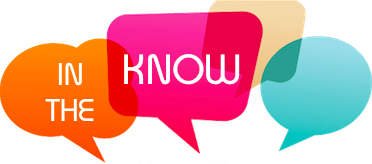 There is a vault toilet at the parking area
Bring gloves to protect your hands
Bug spray is needed in the evening.
Bring a canvas bag to bring home your finds!
How cool is this one?! It was my favorite find of the day.  If anyone knows what it is, please let me know!
Michigan Fossil Hunting Map, Guide and Fossil Chart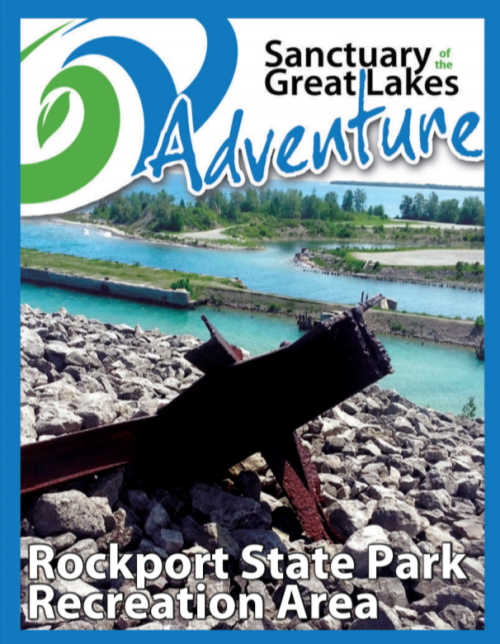 Grab this super helpful PDF for:
A map of the area
Things to see/do at the State Park
History of the area
Fossil Chart: Determine what type of fossils you found! 
 *Created by the Alpena Area    Convention and Visitors Bureau located at 420 N. Second Av., Alpena, MI.  They are a great resource, so be sure to stop in during your visit to Alpena!
Subscribe To Receive Exciting Destinations, Day Trips and Fun Directly to Your Inbox!
Sign Up to Our Newsletter to Get the 5 Free Must Have Apps to Travel in Michigan Like a Boss!
Follow Us on Instagram, We're Fun!
You May Also Like
Have A Great Story About Fossil Hunting?
Please share your finds with us! We'd love to hear about your experience!