Arcadia Michigan Vacation: 6 Best Things To Do Today + Map! | Love Hiking? Check Out Arcadia Dunes | Photograph Inspiration Point, Drive M-22, Enjoy Birdwatching at Arcadia Marsh Nature Preserve, Golf at Arcadia Bluffs

Arcadia Michigan Vacation: 6 Best Things To Do Today! | Love Hiking? Check Out Arcadia Dunes | Photograph Inspiration Point, Drive M-22 | By Sherry Trautman | Travel-Mi.com
If you love nature, hiking, scenic drives, birdwatching and photography, Arcadia is one of the best places to visit in Michigan. 
Scenic Towns and Things to Do Nearby:
Map of Things to do in Arcadia Michigan
Grab our Google Maps of Arcadia Michigan~
1. Hike Arcadia Dunes (Baldy Trailhead) at CS Mott Nature Preserve!
While visiting Arcadia Michigan, be sure to visit the incredibly scenic Arcadia Dunes!
If you love hiking, incredible scenery, nature, forests and photography, you will  absolutely love these dunes and the CS Mott Nature Preserve located on M-22 Scenic Highway. 
This region is a fantastic vacation spot as there are so many things to do in Arcadia Michigan!
As an added bonus, the sparkling shoreline of Lake Michigan is simply breathtaking from the top of the dunes! It's one of our favorite things to do!

Grab our map of the best scenic hikes at CS Mott Nature Preserve - the gateway to Arcadia Dunes.  Your family will love it!
2. Be Inspired at Inspiration Point in Arcadia Michigan 
Inspiration Point is located just north of Arcadia along Michigan's scenic M-22. There are several lookout points of beautiful Lake Michigan and the dunes. 
It's one of our favorite things to do in Arcadia Michigan!
3. Drive Famous M-22 to See Sleeping Bear Dunes, Frankfort, Point Betsie Lighthouse and More!
While visiting Arcadia Michigan, take the time (maybe even a couple days!) to explore Michigan's famous M-22. 
This scenic roadway continues north through Frankfort, Point Betsie Lighthouse and up to Sleeping Bear Dunes (and the incredible Sleeping Bear Dunes Hiking Trails)
You will also want to explore the covered bridge and scenic dune hikes along the famous Pierce Stocking Scenic Drive.
Grab our in-depth travel guides for each of these locations/Michigan landmarks on the links above for tons of photos, maps and things to do along M-22!
4. Grab Some Rays at Arcadia Beach Michigan

Arcadia Beach is a great spot to catch a glorious sunset, enjoy some sandy beach play, build sand castles and enjoy a dip in Lake Michigan. Your kids will enjoy the play area and swing sets.
There are vault toilets.
5. Enjoy Birdwatching at Arcadia Marsh Nature Preserve
Address: 16791 Northwood Hwy, Arcadia, MI 49613
This lovely universally accessible trail (wheelchairs, walkers, strollers) at Arcadia Marsh opened  in 2019.  It's very well kept and perfect for walking, birdwatching and photography.
The Arcadia Marsh is part of the Grand Traverse Regional Land Conservancy.
It's one of the 16 remaining coastal marshes on Lake Michigan in the lower peninsula.
I didn't see any restrooms during my visit but it's very close to Inspiration Point that has pit toilets. 
There are several viewing decks and a fishing platform along the scenic Arcadia Michigan boardwalk.
Due to sensitive wildlife, dogs are not allowed.
Each year from April 15 – July 15, a central portion of the boardwalk will be closed  to avoid disturbing several species of birds while nesting in this Michigan habitat.
You will love seeing lots several different types of flowering plants including the Blue Flag Iris, White Water Lily (my favorite), Stinging Nettle, Swamp Rose, Water Hemlock, Sedges and more!
Per the sign at Arcadia Marsh Nature Preserve, keep your eyes open for American Bittern, Least Bittern, Great Blue Heron, Trumpeter Swan, Wood Ducks, Sandhill Cranes, Sora, Virginia Rails, Wilson's Snipes, Spotted Sandpipers, Killdeer, Blue-Winged Teal, Northern Harrier, Merlin, Caspian Tern, Belted Kingfisher, Willow Flycatcher, Tree and Barn Swallows and other lovely birds!
So be sure to get out and enjoy this 1.9-mile out-and-back trail in Arcadia Michigan. 
It's free to visitors and is a perfect Michigan road trip or afternoon getaway.
6. Enjoy Incredible Golf at Arcadia Bluffs
Address: 14710 Northwood Hwy, Arcadia, MI 49613
The Bluffs Course resembles a seaside links course with views of Lake Michigan. This Arcadia golf course in Michigan is just spectacular.  They offer The Bluffs Course and the South Course with incredible dining, lodging options and views of Lake Michigan. 

So if you love golf, check out Arcadia Bluffs in Michigan!
Places to Stay Near Arcadia Michigan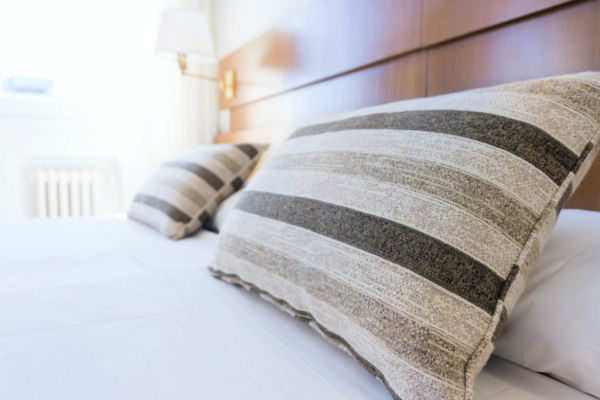 Harbor Lights Resort Frankfort MI is fantastically located: right between both lighthouses with a spectacular view of Lake Michigan, only 9 miles away from downtown Arcadia.  There is a very nice indoor pool and a variety of rooms to choose including kitchens, jacuzzi, balcony, etc. 
We love that you can walk out of your room at Harbor Lights Resort and have your toes in the sand within a couple minutes!  The rooms are very nicely decorated and modern.  You will be very comfortable in whichever room you choose for your Michigan vacation or getaway!
See more Frankfort Michigan Hotels on TripAdvisor (Read reviews, see photos and maps).
Subscribe To Receive Exciting Destinations, Day Trips and Fun Directly to Your Inbox!
Sign Up to Our Newsletter to Get the 5 Free Must Have Apps to Travel in Michigan Like a Boss!
Follow Us on Instagram