Michigan Necklaces: Handmade State of MI, Upper Peninsula and Great Lakes Jewelry Gifts
Michigan Necklaces | Curated by Sherry Trautman of Traveling Michigan
Do you know someone who loves Michigan made jewelry and products? We bet they will love, appreciate and cherish these State of Michigan necklaces!
These artistic Michigan Great Lakes Necklaces are handmade, affordable, thoughtful, and unique jewelry gift ideas!
And the best part?  Many can be customized!
We even found some great Petoskey Stone necklaces you will love!

Perfect for Christmas, birthday's, mother's day, girlfriend gifts and gifts for friends.
No matter your budget, these Michigan gifts are guaranteed to make someone smile as they are made with love and intent by Michigan artists, created in Michigan or are high quality products nostalgic to the Mitten State.
Chris and I have lived in Michigan our whole lives and we understand the importance of shopping local and supporting our Michigan businesses.
We love supporting Michigan artists! 
Many necklaces can be engraved or customized and come in gold, rose gold, silver, Sterling Silver and other options.
Michigan Necklaces - Handmade in Michigan by Michigan Artists! 
All of these necklaces were made by Michigan artists located in Grand Haven, Traverse City, Petoskey, Ann Arbor or Munising!
These adorable Upper and Lower Peninsula State of Michigan Necklaces are handmade in Grand Haven, MI by Sprouts and Roots.

What I love: Since they are custom made you can request a heart over any city!  Do you just visit Traverse City or Mackinac Island? Put a heart on it!

My Captured Journey, located in Traverse City, Michigan, created these fantastic Great Lakes Michigan beach necklaces. 

What I love: These Michigan necklaces have sand, pebbles and stones from the beach inside! You can literally bring home your memories!

This gold leather wrap bracelet of Michigan and the Great Lakes is too cool not to share! It has Michigan sand too! Made by My Captured Journey located in Traverse City, Michigan

What I love: Very versatile and will fit any wrist.  Dress up or down! Any age group.


If you are looking for classic, extremely well made, Michigan necklaces, these are for you. Customize the heart location!

What I love: Made by Rose of Sprouts and Roots in Grand Haven, these exceptional necklaces can be made in rose gold, gold, brass, copper, and sterling silver.  


Indigo Eden Arts, located in Petoskey, MI makes these super original Michigan necklaces that I know you will love.

What I love: It's different, it's handmade and it's super classy.


Have you visited Sleeping Bear Dunes yet? If you have, you will definitely want this adorable handmade Sleeping Bear Dunes bear necklace made by Little Pine North, located in Traverse City, to remember your trip!


What I love: Freakin' cute and original!


Lake Superior Jewelry, located in Munising, Michigan, makes these incredible State of Michigan pendants in sterling silver. 

What I love: They are hand sawn! I so love handmade!


These adorable Michigan Necklaces will show your love for Michigan! They are handmade from copper by Little Pine North, located in Traverse City.

What I love: Beads! Oh, and they are made of copper!

Petoskey Stone Necklaces
These incredible Petoskey Stone Necklaces make such a great gift! They are handmade by Tree Town Paper located in Ann Arbor, Michigan. Shop local, my friends!

What I love: It's a very classy way to wear a Petoskey Stone.


I'm just in love with this handmade Petoskey Stone Necklace made by Tree Town Paper located in Ann Arbor, Michigan.

What a unique gift!
Super Cute Michigan Great Lakes Necklaces
Here are some quality choices of Michigan great lakes necklaces and pendants. 

What freakin' cute Michigan necklaces with etched trees by Macy Anne Designs on Etsy! I'm in love.

What I love: Since this state of Michigan necklace is aluminum, it is hypoallergenic and very lightweight. No worries of it changing colors, either.

Need a quick gift?

These cute Michigan necklaces by Ivy By Design come in a wide variety of choices, like gold, rose gold and they ship within two days! Plus, they are customizable!

The Hometown Haven, has a fantastic selection of necklaces, earrings and jewelry for Michigan! If you are a fan of the Michigan's Upper Peninsula, you will love this UP necklace! 

This Lake Superior Necklace is such a cool, original, almost abstract way to show your love for Michigan!  

These Michigan Great Lakes Necklaces are high quality and are sure to please!

What I love: You can choose silver, gold or rose gold and have them engraved!


This dainty, handmade Michigan Great Lakes necklace is just adorable! 

Made by the Great Lakes Shop, these necklaces can be made in 14k gold plated, rose gold and silver.
Not Sure Which Gift to Give? Give an Etsy Gift Card!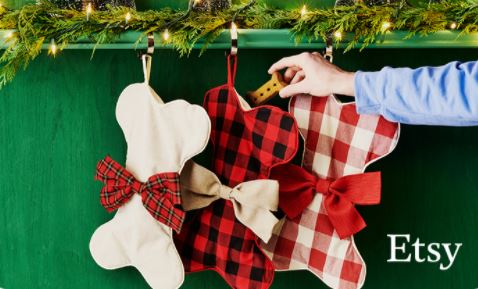 Everyone loves a gift card so they can pick out what they want!  How fun!  You could give a gift you selected above AND also an Etsy gift card! They begin at $25!
Michigan Ornaments 
Made in Michigan Gift Baskets + DIY Gift Ideas
Need a gift but have no idea what to give?
The answer is Michigan made gift baskets!  
So guys, if you are looking for gift ideas for birthday's, mother's day, father's day or housewarming gifts, why not give useful Michigan made products that everyone will love?
Keep Reading!
Subscribe To Receive Exciting Destinations, Day Trips and Fun Directly to Your Inbox!
Sign Up to Our Newsletter to Get the 5 Free Must Have Apps to Travel in Michigan Like a Boss!
Follow Us on Instagram