6 Facts About Michigan Wines You Need to Know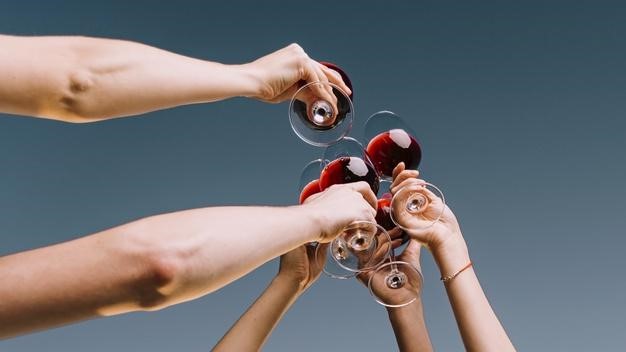 Michigan Wines | By Tyler Pack | Traveling Michigan
According to winemag.com, Michigan is steering toward internationally-renowned wine production. In fact, next to California, the Wolverine State is the second-most agriculturally diverse state, from apples to grapes.
With over 150 tasting rooms and 100 wineries to visit, you can taste many different wines in Michigan. And as you relish the picturesque view of the state's vineyard and sip wines, you will gain a brand-new appreciation for the local wines in Michigan.
In case you're new to Michigan wines, we're here to help you out. Below are six interesting facts about Michigan Wine you didn't know about. So, take a read!
With over 150 tasting rooms and 100 wineries to visit, Michigan is steering toward internationally-renowned wine production
May is Michigan Wine Month!!  So grab some friends or your favorite person and plan a day of tasting!

Have You Tasted Ice Wine?
Do you have any idea how an ice wine tastes? Have you had the chance to taste it before? If your answer to both questions is yes, then you know what pleasure and extravagance it is.
However, did you know that ice wine is only made in a few places in the world, and Michigan is one of them?
In order to craft pure, authentic ice wine, grapes should be handpicked at precisely the correct temperature, wherein the water is solid in the vines, yet the sugar isn't, typically between 17 to 19° F. Generally, it means that grapes are picked with minimal advanced notice in the middle of the night.

The process is what you call actual labor of love because it's a very time-consuming and bitterly cold process. The end product is honey-like nectar that prompts a person to savor and thoroughly enjoy each sip.

Why Location Makes a Big Difference
There are five unique AVA or American Viticultural Areas in the state; each of them has its own distinct grape-growing terrior. In the southwestern part of Michigan, you can find the Lake Michigan Shore AVA, which enjoys the perks of a long growing season.
With about four more weeks for maturing, Lake Michigan Shore AVA excels at yielding jammy, big red varietals like bottles for Caymus wine, Merlot, Cabernet Franc, and Cabernet Sauvignon.
On the other hand, in the northwest part of Michigan, you can find the Leelanau Peninsula. This part of the state produces well-balanced acidity wine varieties, like Riesling, Pinot Grigio, and Pinot Blanc. And farther inland, world-renowned hybrid grapes, like Vidal Blanc, Frontenac, and Marquette, can be found.

The Great Lakes Influence
These vast bodies of water make a huge difference to the climate in Michigan. The great lakes, as well as the pitch of the glacial soil in a lot of things to agricultural production. Also, most of the wine grapes in the state grow about twenty-five miles of Lake Michigan.

Moreover, the freshwater lake improves the air alongside shoreline regions, securing and safeguarding fall crops against harsh early frosts.
Plus, it prevents spring crops from ripening too early. What's more, lake effect snow is essential as well. It keeps vines from extreme cold temperatures. 

Photo by Alasdair Elmes on Unsplash
A Grape Growing State
There are about 13,000 acres of vineyards in the state. However, most of these vineyards grow juice-making grapes, like Concord and Niagara. As a matter of fact, the state grows more Niagara compared to other countries.
At least 3,050 acres are allocated to about thirty wine grape varieties, both hybrid, and vinifera. Nevertheless, both varieties make excellent wines.
The 45th Parallel
There's literally something about visiting the 45th parallel in Michigan that makes you want to come to a stop and pose for a picture. It undoubtedly gives a new perspective when you know that you're halfway between the North Pole and Equator.
However, did you know that this place or spot plays a crucial role in making Michigan wines? Take note that wine grapes grow or yield between 30 to 50° latitude. With that in mind, any farther north and it's very cold, any farther south and it's very warm.

The state is significantly situated there, with points of Michigan varying from 41st to 47th parallels. The 45th parallel and the state's wineries share the honor with many remarkable winemaking regions, including Willamette Valley in Oregon, Piedmont in Italy, and Bordeaux and Burgundy in France.
Wine Trails
The state is home to five wine trails, namely, Lake Michigan Shore, Bay View, Leelanau Peninsula, Wineries of Old Mission Peninsula, and Southeast Michigan Pioneer.
If you want to visit these trails, you can easily use the tour planner found on the website of Michigan Wines. All you need to do is to choose a region and then enter the name of the city. After that, a list of wineries will be displayed.
Leelanau and Old Mission Wine Trail Maps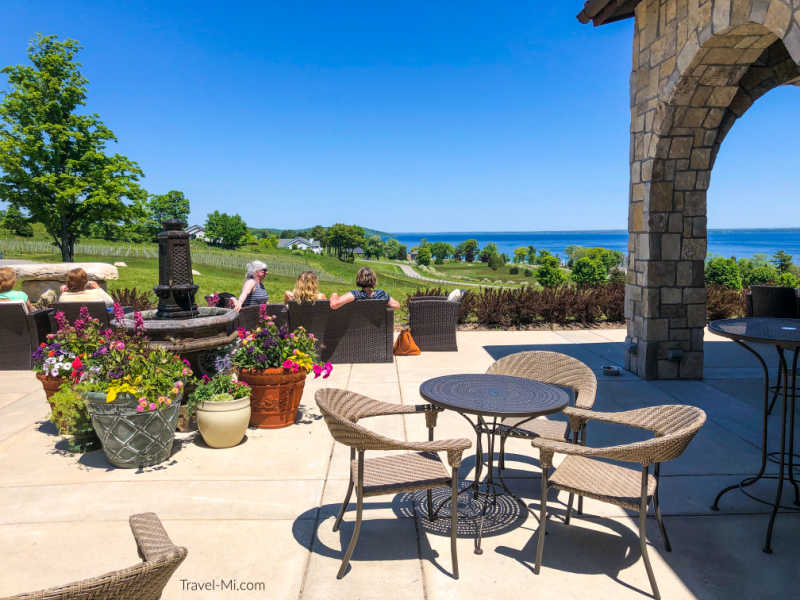 Mari Vineyards, Traverse City, MI. By Travel-Mi.com
Here is a Leelanau Peninsula Wine Trail Map and the Old Mission Wine Trail Map

Michigan Wines Takeaway
With fruit, sparkling, sweet, dry, white, and red vines to select from, you are sure to discover a brand-new favorite. Undoubtedly, the wine scene in Michigan is in full swing. Thus, you may want to take advantage of its full potential now.

But as you make your way around the state, know these facts about the wine industry and blooming grape in Michigan.
About the Author
Tyler Pack is a social media enthusiast, professional blogger, and freelance writer. The topics he writes about include business and finance, real estate, wine industry, and more. When not working, Tyler spends his time cleaning the house and taking the dogs to the park.

Did you know Michigan wines are winning serious awards? Discover your favorite new favorite Michigan Wine within the three Double Gold Winners and the Best of Class for Michigan Wines for 2019.  
Plus, see who won the Best Riesling in the World award!!
Pin 6 Facts About Michigan Wines You Need To Know!
Keep Reading!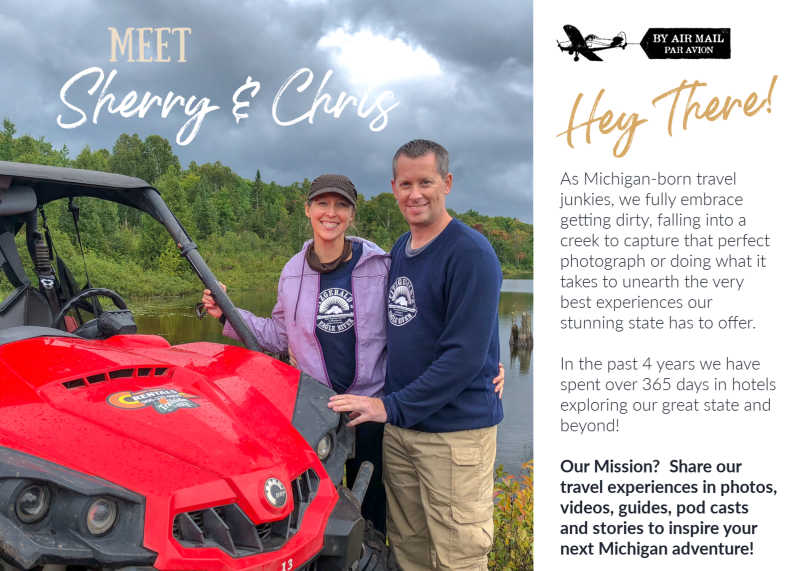 Subscribe To Receive Exciting Destinations, Day Trips and Fun Directly to Your Inbox!
Sign Up to Our Newsletter to Get the 5 Free Must Have Apps to Travel in Michigan Like a Boss!
Follow Us on Instagram 
Have A Great Story About This Topic?
Have you discovered an amazing Michigan wine or winery? Please share your experiences and photos! We'd love to hear all about it!