Things to Do in Frankenmuth Michigan (Plus Free Interactive Map!)
Discover so many exciting things to do in Frankenmuth Michigan!
Frankenmuth is one of my favorite places to visit in Michigan.  This quaint town gives you a taste of Bavaria. I love walking over the bridge that connects the Bavarian Inn Restaurant to the River Place Shops. Taking a photo of the pretty waterfalls with the Bavarian Belle Riverboat is a requirement!   
The majority of the town's restaurants, shopping and activities are nestled within the pretty downtown area.  As an added bonus, parking is free so you can park once and walk to numerous locales.  

FREE Frankenmuth Interactive Planner and Map!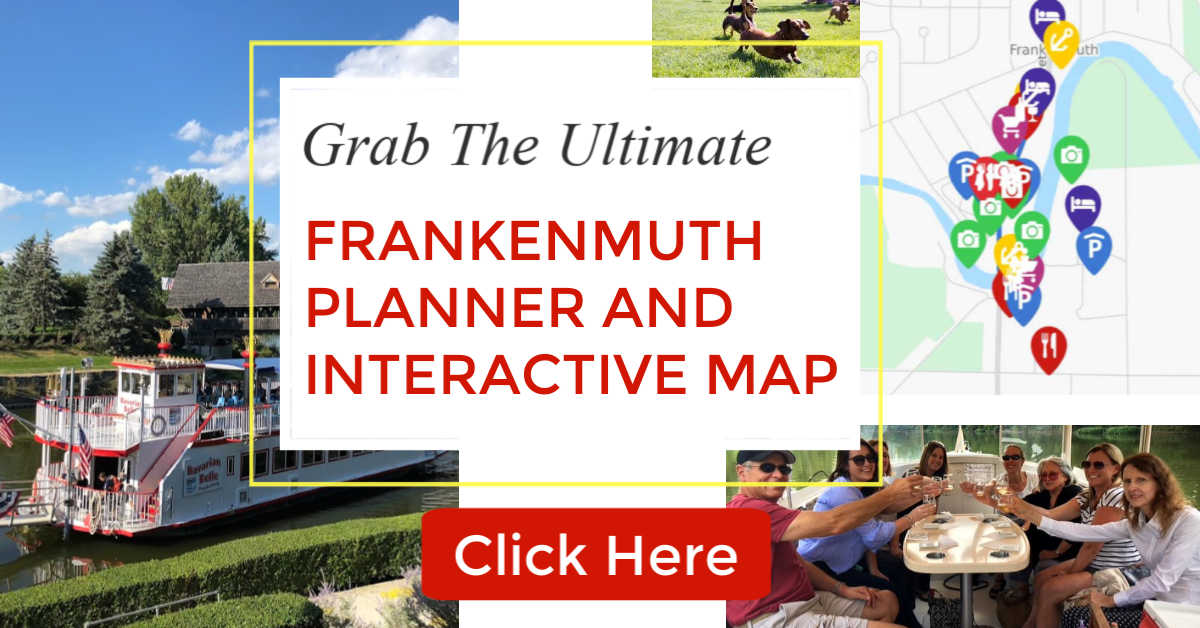 FREE INTERACTIVE MAP INCLUDES:
Great Special event locations

Captivating Paddle Wheel River Boat and Secret River tour locations

Super things to do in Frankenmuth

World Famous restaurant locations

Destination landmark hotels 

Best Parking Locations close to all the action

Frankenmuth Michigan Lodging, Travel and FUN Hub!
Frankenmuth Lodging-Discover great convenient lodging options in the heart of the action!
Frankenmuth Restaurants-Awesome and iconic Frankenmuth restaurants that you don't want to miss!
Frankenmuth Hotels -Best places to stay in Frankenmuth Michigan
Frankenmuth Fun-so much to do in Frankenmuth Michigan!
10 Free Things to Do in Frankenmuth!-'nuf said! ;)
Flights to Frankenmuth-Tips and flight info for your next vacation to Frankenmuth!
Frankenmuth Snowfest!-Awesome Frankenmuth Snowfest photography and know-before-you-go insider tips! 
Frankenmuth Events-So much fun each month!
6 Awesome Things to Do In Frankenmuth in Winter! Don't hibernate! Get outside!

Things to Do in Frankenmuth Michigan
1.  Bavarian Belle Riverboat (one of my favorite thing to do here, hands down)
This family owned authentic stern driven paddlewheel riverboat tour is an amazing value for the price and relaxing nature of the cruise. 
Sit back as you float down the river while enjoying a 1-hour historical narrated tour of the area on their fully restored 150-passenger vessel.
The Bavarian Belle is open air canopied on the upper deck and has a fully enclosed lower area with restrooms. Snacks and soft drinks are available on board.
To purchase tickets, visit the kiosk located by the waterfall at River Place Shops.  Be prepared, the Bavarian Belle Riverboat tickets can only be paid for with cash or check.

NOTE: There is a handicapped accessible dock and wheelchairs are available on-board.
2.  Drive Through the Covered Bridge
We love driving through the covered bridge although I think I hold my breath!  We also enjoy walking on either side of the bridge in the safe pedestrian areas.
The bridge offers a great view of the river. It's especially fun to cross it as a pedestrian during the Auto Fest in September as it boasts a great vantage point for photography.  
3.  Frankenmuth FunShips
Wine and Chocolate Tasting River Tour.  What can I say here, OMG we had a FANTASTIC time.  We tried a variety of Michigan wines pared with delicious handmade chocolates while we drifted down the smooth river.   
Our driver and hostess were very friendly and we laughed the majority of the time.  We created some great memories while enjoying a beautiful day on the river (did I mention it included wine and chocolate!).  After tasting the wines during the river tour we bought a couple bottles of our favorites in the store.
FunShips is located right across from the Fairfield Inn and next to the Frankenmuth Brewery.  We recommend parking at the Fairfield Inn. Tip:  There is not a restroom on the small boat.  
4.  Frankenmuth Michigan Auto Fest
The Auto Fest kicks off the weekend after Labor Day.  Honestly, we look forward to this three day show every year for different reasons.  Chris loves to look for car parts or discover new vendors in the huge swap meet and I like to take photos of vehicles (as well as ride the Bavarian Belle). 
Over 2000 vehicles are on display in Heritage park in front of the Bavarian Inn Lodge.  The entrance fee for spectators is only $5. If you wish to exhibit your vehicle, be sure to the check their website for deadlines. 
Burgers, hot dogs and drinks are available in Heritage Park.  Numerous porta potty's are also available. Parking is located across from the Bavarian Inn Lodge but the lots fill up quickly so we recommend arriving early. 
The first night of the Auto Fest is the Big Block Party.  This event is held on Main Street with entertainment, food and over 2000 awesome vehicles. We enjoy watching all the sweet rides drive by as we meander in and out of the shops. 
Saturday night is party night!! The Auto Fest hosts a Music Fest with food, dancing and beverages at the Harvey Kern Pavilion in Heritage Park. There is a small extra cost to this evening but it's a lot of fun!
For this year's Auto Fest dates, click here:   http://www.frankenmuthautofest.net/
5.  Frankenmuth Michigan River Place Shops
A shoppers paradise!  Wait, let's clarify...it's more of a unique, boutique, non-chain store shoppers paradise.  Excellent spot for gifts for yourself or others.  40 flavors of popcorn, children's shops, clothing, distillery, cherry shop, sweet treats, socks, pet gifts and more!   
6.  Bronner's CHRISTmas Wonderland 
Bronner's is the WORLD'S LARGEST CHRISTMAS STORE!  It certainly doesn't have to be the Christmas season to shop at this sparkling and cheerful store!  I'm always amazing when I can find the exact ornament theme I was seeking.    
Bronner's is the size of one and a half football fields and boasts 50,000 trims and gifts.  Plan to spend a couple hours marveling at the mind boggling variety of Christmas items to decorate your home, tree and office.  
---
On a Budget? 
You can still enjoy the heck out of Frankenmuth without spending a dime!  We have some creative ideas for you here!  
---
Experience the Unexpected in Frankenmuth
1. Tour a Working Farm!
Grandpa Tiny's Farm
The whole family will enjoy this working historical farm located across the street from Bronners.  Take a tour of this farm which includes hands-on exhibits and petting the cute farm animals. A narrated wagon ride is also available at select times.  There is a small fee.
Grandpa William "Tiny" Zehnder started this farm based on his love for farming.  It's a great place to learn about where food comes from while creating memories with your family. 
July-August the farm offers Lavender U-Pick and in the fall you can pick your own pumpkins.  
Address: 7775 Weiss Street, Frankenmuth Michigan 48734
2.  See How Fudge is Made!
Frankenmuth Fudge Kitchen and Murdick's Fudge of Frankenmuth have open kitchen working spaces where you can oogle the gooey goodness as it's poured onto a cold marble slab and rolled into creamy slices of fudge.  
If you are nice, you might even get a sample to taste!  But then you will be hooked!
3.  Learn about the Pied Piper of Hamelin at the Bavarian Inn's Glockenspiel. 
Times are at 12:00, 3:00, 6:00 and 9:00 p.m. Daily.  However, in the winter, the story and the chimes are presented but the doors on the clock tower do not open.
4.  Learn to Pretzel Roll!  Become a German baker!!  Everyday, at 2:30 p.m., the Bavarian Inn Restaurant holds pretzel rolling classes!  Be sure to give at least 2 hours advance notice and prepayment is required.  How cool is that?!! To make reservations or for more information (800) BAVARIA or (989) 652-9941 Daily pretzel rolling not available on holidays.
Frequently Asked Frankenmuth Michigan Questions
1.  What is the town known for?
For decades, this town has been known for chicken and Christmas and it's no wonder with Bronner's, the world's largest Christmas store, and two of the largest independently owned restaurants in the country — the Bavarian Inn and Zehnder's — that serve world famous chicken dinners.
2.  What is the Meaning of the Town's Name?
The city's name is a combination of two words. "Franken" represents the Province of Franconia in the Kingdom of Bavaria, home of the Franks, where the original settlers were from. The German word "Mut" means courage; thus, the name means "courage of the Franconians."
3.  How big is Bronner's?
Bronner's is the world's largest Christmas store!!  The overall size of Bronner's building is 320,000 sq. ft. (approx. 7.35 acres or 5.5 football fields of space) with 96,000 sq. ft. (2.2 acres 1.7 football fields of space) devoted to the salesroom.
4.  Where is the Glockenspiel and When Will It Chime?
The Bavarian Inn Glockenspiel Tower houses a magnificent 35-bell carillon, beautiful figurine movement and an illuminated clock, all imported from Germany! Before striking the hour, and on each quarter hour, the clock sounds the 5-bell Westminster chime.
You can always tell when the Glockenspiel is about to chime as crowds gather on the south side of the Bavarian Inn and stare upward!
The Glockenspiel chimes at 12:00 p.m, 3:00 p.m., 6:00 p.m. and 9:00 p.m.  This charming clock is part of the history and unique flavor of the town. 
5.  Do Any Hotels Allow Pets?
The Drury Inn & Suites and the Frankenmuth Motel are the only hotels that allows pets.  Be sure to contact the hotel prior to bringing your pet to verify details. 
Map of Frankenmuth Michigan

Yes, the Bavarian Inn Restaurant and the Bavarian Inn Lodge Are Two Different Places!!
The Bavarian Inn Restaurant is located across from Zehnder's on Main Street.  Within the Bavarian Inn are the Castle Shops featuring candy, artwork, souvenirs, clothing, gifts and baked goods. It's a fun place to explore.
The Bavarian Inn Lodge is located behind the Bavarian Inn Restaurant.  You can reach the Lodge by traveling a very short distance over the Covered Bridge road near Heritage Park.
You May Also Like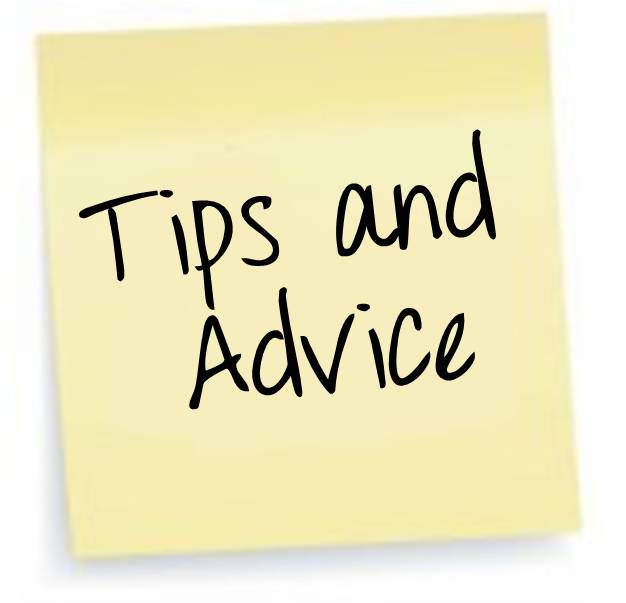 Restrooms are located within the River Place Shops and within Zehnders and the Bavarian Inn Restaurant.
Be ready to board the Bavarian Belle Riverboat at least 20 minutes prior so you can sit on the top deck.  Seats fill up quick.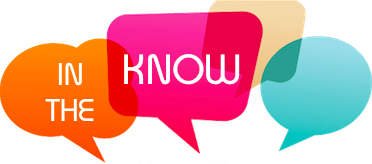 The Visitor's Center is located next to the Bavarian Inn Restaurant.
Bavarian Belle Riverboat tickets can only be paid for with cash or check.
Purchase your Bavarian Belle Riverboat tickets when you first arrive as seats book up early during peek times.
Parking-River Place Shops, either side of the Bavarian Inn and past the Covered Bridge.
Have A Great Tip to Share About Frankenmuth?
Do you have a great tip about visiting Frankenmuth? Share it!