Detroit's Guardian Building is a Historical Landmark and Possibly the Most Striking Art Deco Skyscraper in the World
Guardian Building | By Sherry Trautman | Traveling Michigan
Detroit Michigan is home to stunning museums, architectural marvels, cutting edge restaurants, casinos and theaters.  
See our main Detroit page for our full listing of fantastic things to see in Detroit all year round.
Detroit's Guardian Building Will Blow Your Mind!
Did you know the Guardian Building features an incredible Art Deco Lobby?  In fact, it is one of the most significant and striking Art Deco skyscrapers in the world.
Construction of this historic building began in 1928 and was finished in 1929.  It was originally the Union Trust Building and is now an office building owned by Wayne County, Michigan.  It serves as its headquarters. 
The building is open to the public so check it out!  The Guardian Building does not fail to impress!
Once You Come Inside...
500 Griswold Street, Detroit, Michigan

Once you are inside, everything from the elevator banks to the soaring vault ceiling is a feast for your eyes. Bold geometric patterns of blue, green, and red mosaics cover the walls and floor.  Many of the tiles were created at Pewabic, a local pottery company and was designed to mimic Aztec and American Indian patterns.
Be sure to see the incredible state of Michigan mural on one of the far walls. Notice all the gilded details and homages to the state's natural resources. You will see bold examples of Art Deco architecture everywhere within the Guardian Building!

Definitely one of my favorite things to see in Detroit!  
Detroit is a city that works hard, gets tired, gets dirty, gets defeated, and picks itself up every day and keeps going with a tenacity that amazes anyone who is paying attention.     
Aaron Foley
Did You Know the Guardian Building is a National Historic Landmark?
The building was designated a National Historic Landmark on June 29, 1989 and the associated Detroit Financial District is on the National Register of Historic Places.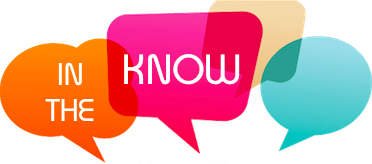 During World War II, the Guardian Building served as the U.S. Army Command Center for war time production.

Pin the Guardian Building Page
Popular Articles About Detroit!
Subscribe To Receive Exciting Destinations, Day Trips and Fun Directly to Your Inbox!
Sign Up to Our Newsletter to Get the 5 Free Must Have Apps to Travel in Michigan Like a Boss!
Follow Us on Instagram