The Ultimate 2021 Guide of January Michigan Events

January Michigan Events | By Sherry Trautman | Traveling Michigan at Travel-Mi.com
The ULTIMATE SOURCE of 2021 Michigan events in January! 
Grab our Boredom Zapping Ideas for things to do in Michigan! 
Destinations: Detroit, Ann Arbor, Grand Rapids, Kalamazoo, Lansing, Traverse City, Charlevoix, Houghton, Midland, South Haven, St. Joseph and more!  
Plan your January Michigan trip or vacation around our inspiring festivals and events! 

Yeah, I get it, it's winter.  It's cold. But so what? I mean, that's why you bought that super cute winter coat with the buttons that matches your favorite warm fuzzy gloves and fluffy scarf.  You DID plan to wear them outside, right? They want to be used!!!!
So, bundle up, get outside and explore your favorite cities in the dead of winter.  Because who knows, you just might have a fantastic adventure!
The Ultimate January Michigan Events 2020 - Let's Travel Michigan in Winter!
We look forward Zehnder's Snowfest every year!  I think it's probably the highlight of our month as we love to dine on Frankenmuth's famous chicken dinners, explore the town and check out the insane snow sculptures!
Kalamazoo Beer Week-January 11-18, 2020, This exciting week long series features tastings, dinners and interactive events.  The cool thing is, you will get a chance to meet many of the brewers. We had a blast at this January Michigan event last year!
RV Show! Jan 16- Jan 19, 2020. Michigan State University Pavilion for Agriculture and Livestock Education, 4301 Farm Ln, Lansing, MI
 Dark and Stormcloudy Film Series, Frankfort, MI-January through March 2020.  The series pairs award-winning films with small batch beers, handcrafted specifically for each movie selection by Stormcloud.
Zehnders Snowfest in Frankenmuth, MI- January 22-27, 2020, Bring the whole family to enjoy snow sculpting and ice carving competitions.  There will be a warming tent, entertainment, children's area and fireworks. This is one of our favorite January Michigan events!
Holland Outdoor Winter Market-first and third Saturdays Jan-April.  Fill bags with winter squash, root vegetables and dried beans.
Onesie Bar Crawl- January 18, 2020, Bay City, MI, 3:00 PM – 9:00 PM, E Midland Street, Bay City, MI.  Get off the couch and come out for fun drink specials and the most fun you can have in a onesie! 
The Detroit Boat Show, January 18-26, 2020, The TCF Center, (formerly Cobo Center), 1 Washington Blvd. Detroit, MI.  One of the largest boat shows in Michigan! Awesome January Michigan event!
SHOW HOURS

Saturdays: 11 am – 8 pm
Sundays and Monday: 11 am – 6 pm
Tuesday through Friday: 3 pm – 9 pm
Tip-Up Town USA-Houghton Lake, MI, January 17, 18, 19, 24 and 25, 2020. Beverage tent, fishing contest, entertainment tent, carnival rides, petting zoo, antique snowmobiles, ice slide, vendors, snowmobile drag races and a Polar Bear Dip! Check their website for times of events. The festival is held at the southern DNR boat launch, off of M-55 near the Pines theater and Pineview Golf Course. Free parking is available at the High School and library with free shuttle service to and from Tip Up Town. Are your brave enough to jump in the lake during the Polar Bear Dip?
Chinese New Year Celebration of Kalamazoo, January 25, 2020, 7:00-9:00 p.m., Chenery Auditorium,  Kalamazoo, Lion Dance, Chinese traditional yo-yo performance, traditional Chinese songs and dance, martial arts and contemporary music.

Winterfest-Grand Haven, January 23-26, 2020.  Create and decorate a colorful cardboard sled, glow bowl, and sled races! Most events are on Saturday!

Soo International 500 Snowmobile Race- Sault Ste. Marie. January 27-February 1, 2020. Watch a fun snowmobile race just for kids!  Then it gets serious as professional drivers race their snowmobiles around a one mile track.
Michigan International Auto Show, DeVos place, Grand Rapids, January 30, 2020- February 2, 2020
Ann Arbor Folk Festival-Hill Auditorium, 

Friday, January 31 and Saturday, February 1, 2020

. Can you say banjo's, fiddles and double bass, oh my?!
Downtown Kalamazoo Restaurant Week, January 31-February 9, 2020, Kalamazoo, MI. 
North American Snow Festival, Cadillac, MI, 

Friday, January 31 and Saturday, February 1, 2020

. Speed Fishing Tournament on Lake Mitchell, chili cook off, more!
Mt. Clemens Ice Carving Show, 70 Macomb Place, Downtown Mt. Clemens. Jan 31, 2020 - Feb 02, 2020, Sat. 10 a.m.-4 p.m. Sun. 10 a.m.-3 p.m., Ice carving demos.
Ice Breaker Festival, South Haven, January 31st- February 2nd,  2020, Ice Sculptures, Chili Cook-off, Cardboard Sled Races, Pub Slide, outdoor ice skating, horse drawn wagon rides, s'mores roasting and so much more throughout downtown South Haven.
Magic Ice Fest, St. Joseph, Friday 31st of January 2020 - Sunday 2nd of February 2020, Ice carving competitions, Fire and Ice Party, frozen fish toss, ice bowling.
ONGOING:

Black Star Farms Premium Wine and Cheese Tasting, Jan-Apr 2020
We hope you enjoy these January Michigan events!  We would love it if you shared some of your January Michigan ideas below!
Enjoy This Post? PIN IT!
Disclaimer: Please be sure to visit a particular event's website to verify dates, times, happenings and details.  We make every possible effort to be verify these the event details but as we are human, mistakes can occur and event dates/times can change.  If you see an error below, PLEASE let us know and we will correct it.

Don't miss a moment of fun!  Join our newsletter to have events and fun delivered directly to your inbox!
What Michigan Events Are Coming Up Next?
Keep Reading!
So many of our Michigan towns rock all year 'round! So get out and explore them!
Event Centers in Michigan
Don't forget to check these Michigan event centers/theaters/auditoriums across Michigan for concerts, events, shows or comedy entertainment! 
Thanks for Reading!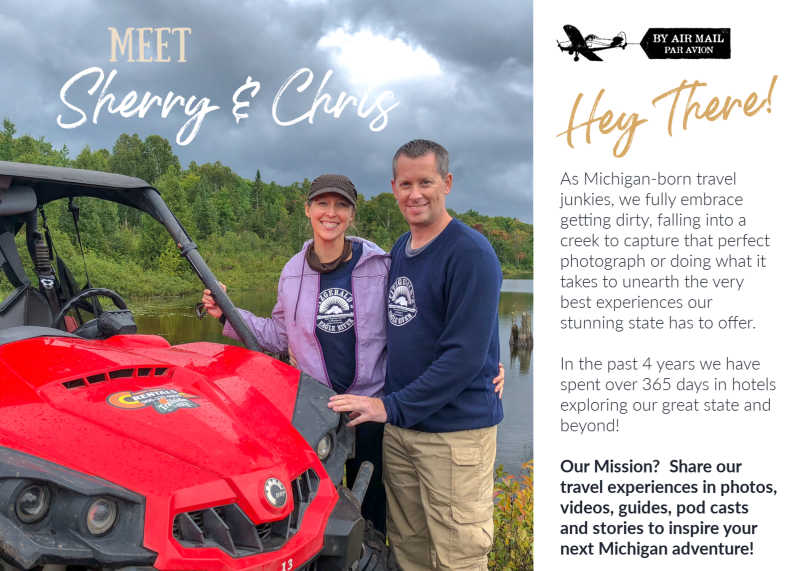 Subscribe To Receive Exciting Destinations, Day Trips and Fun Directly to Your Inbox!
Sign Up to Our Newsletter to Get the 5 Free Must Have Apps to Travel in Michigan Like a Boss!
Follow Us on Instagram 
Check Out Our Traveling Michigan Videos on Youtube!
Check out our off-road Keweenaw Peninsula adventures on YouTube!
We would love to hear your ideas!
Share your Michigan events, stories, photos and ideas! We love to be inspired!