Top Intriguing Michigan Valentines Events for Kids, Couples and Families!

SO many fantastic Michigan Valentines Events!  Our special Valentine's Day restaurants and Getaways are always popular! 
I'm sure you will agree Valentine's Day is a day for love...for each other and for those in need. This special edition Valentines Day Things To Do list embraces just that. Plus you'll nurture your own soul in the process! 
OH, did I mention 100 Michigan puppies are in need of transportation and horses are waiting to be petted?
But first, look deeply into your love's eyes and say in a breathy voice, "I 'lake' the effect you have on me."  They will swoon for sure.
Volunteer for Puppies In Need!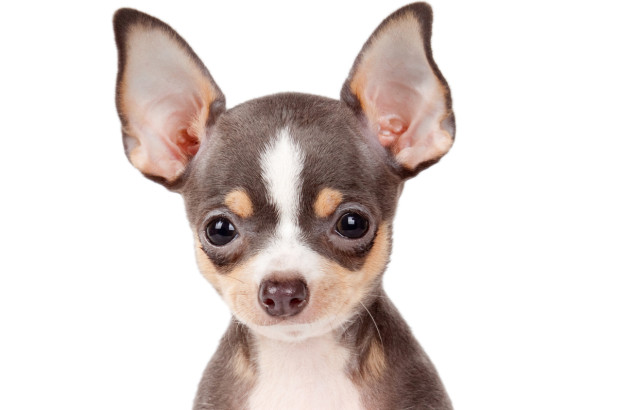 From the Detroit Free Press
"The Michigan Humane Society has a unique way for dog lovers to spend the holiday — by helping welcome 100 Chihuahuas to Michigan. 
The dogs are coming from an overcrowded shelter in Fresno, California, where they face a high risk of euthanasia, according to Jenna Bartow, volunteer programs coordinator for the Humane Society.  
They will arrive Feb. 14, 2019 to either an airport in Toledo or Willow Run Airport in Ypsilanti. Volunteers are needed to help safely offload the animals, who will be in crates, and get them into vehicles that will take them to local shelters."  READ MORE ON HOW YOU CAN HELP
A Purrrrrfect Valentine's Getaway at Michigan Cat Cafes!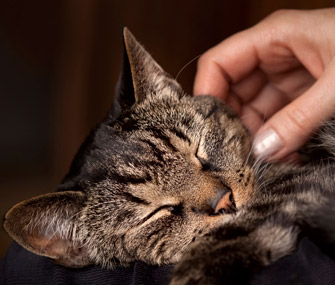 What can possibly be better than playing with fuzzy cats in a fun, relaxed and loving atmosphere on Valentine's weekend?
Plus you can sip yummy beverages while administering copious amounts of love to your new furry friends! 
Perfect for a Galentine get together, couples and families! Read More!
Artistic Michigan Valentines Events
The Craft Cafe (15641 E Warren Ave, Detroit, MI) - February 14, 2019 "Date Night" involves canvases to create your artistic masterpieces! The evening will include creative and tasty food, cocktails and yummy desserts.
Couples or Family Activities!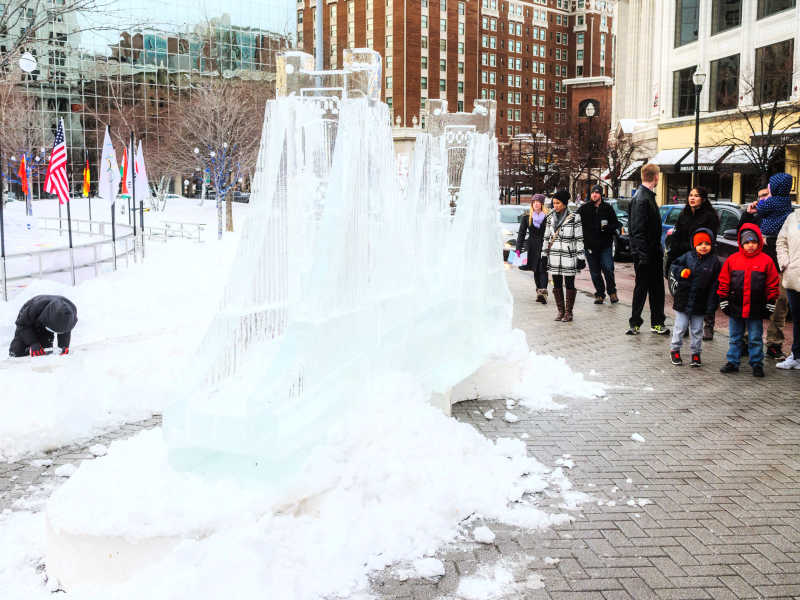 Valent Ice, GR. Photo Credit: Experience Grand Rapids
Rose on Ice (135 Monroe Center St NW, Grand Rapids, MI) Rose Parks Circle, Grand Rapids)-February 14, 2019: Everyone skates for free 12-1:30 pm. Love on ICE: A World of Winter Event (2-for-1 entry) happens from 6-10 pm.
Wings Event Center (3600 Vanrick Dr, Kalamazoo, MI)-Our personal favorite, Pink Ice Night!  K-wings vs. Fort Wayne, 7:30 p.m. Get out and cheer on the K-Wings during a rousing hockey game!
Valent Ice-A World Of Winter Event (Rosa Parks Circle, Monroe Center and Monroe Ave., Grand Rapids, MI) Ice Sculptures, walking/running tours, ice skating, February 15-17, 2019
Oasis Hot Tub Gardens - Relax your cares away in warm, caressing water rushes over your body!  Super romantic AND relaxing! Win-Win!
5041 Alpine Ave.  NW, 

Comstock Park, MI

4600 W. KL Ave. 

Kalamazoo, MI 49006

2301 S. St

ate St. 

Ann Arbor, MI 48104
Kid's Michigan Valentines Events!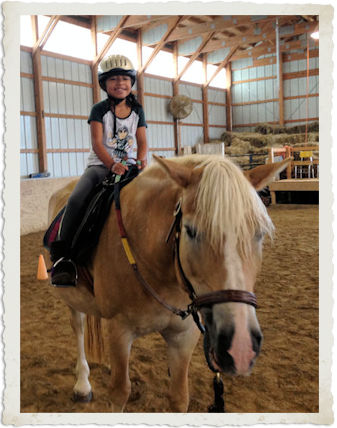 Photo Credit: Pretty Pony Pastures
Kids Club Valentine Day (Macomb Mall, 32233 Gratiot Ave, Roseville, MI 48066)-The first 200 kids will create a free and fun valentine-themed craft and be entered into a drawing to win prizes from Macomb Mall! This event will take place in the Dick's Sporting Goods Court February 8, 2019 from 5pm-6:30pm.  Kids club is for children aged 10 and under.
Pretty Pony Pastures (Rose Township, 9160 Eagle Rd, Davisburg, MI 48350)-Hug a horse for Valentine's Day! Children's event.  Kids will have one hour with a horse to ride and pet to her/his heart's content. Children with special needs are welcome. February 16, 2019, 2-4:30 p.m.  See website for event details, what to wear and expectations.
Kalamazoo Public Library (Kalamazoo) - Teen Cupcake Love.  A cupcake decorating and card making workshops, February 11 and 16, 2019 at different branches. Check their website for locations and times.
Garden Griddle (57649 Murray St Mattawan, MI)-Wednesday, February 13, 2019 - 5:30 pm - 6:30 pm A messy kids kitchen event! Decorate a heart shaped cake for Valentines day. Each child will get a pre-baked heart shaped cake to decorate and take home to give to someone they love! See their website for pricing, reservations and details.
You May Also Like...
Don't miss another special holiday event publication! Sign up for our newsletter!

Subscribe To Receive Exciting Destinations, Day Trips and Fun Directly to Your Inbox!
Sign Up to Our Newsletter to Get the 5 Free Must Have Apps to Travel in Michigan Like a Boss!
Follow Us On Instagram 
Do you have a tip or suggestion for Valentine's Day activities in Michigan?
Do you have a great story or suggestion about this? Share it!