Copper Harbor Michigan Road Trip: 7 Surprisingly Cool Things To Do
Copper Harbor Michigan Road Trip | By Sherry Trautman | Traveling Michigan
There are so many things to do, see, eat and explore in the Copper Harbor Michigan area!  Do you like tasty ribs? Duhh, of course you do. What about shimmery waterfalls or a monastery owned bakery? How cool is that?!  Well, read on my Michigan travel friends, we have some serious exploring to do!
Just to get your bearings, the Eagle River area is west of Copper Harbor in the Upper Peninsula of Michigan.  See the inset below.
Copper Harbor Michigan Map
Eagle River Falls and Dam are Close to Copper Harbor Michigan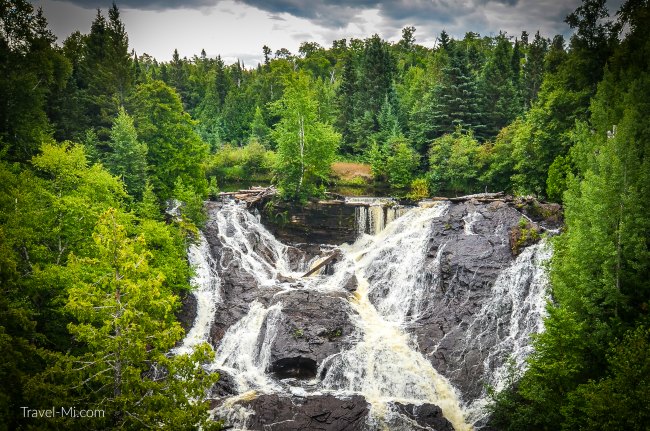 Eagle River Falls and Dam
Eagle River Falls and Dam is just breath-taking and is located quite close to Copper Harbor Michigan.  Listening to the roar of the water as it surges over the rocks is one of my favorite things as it is both relaxing and exhilarating. 
This breathtaking view of Eagle River Falls was taken on the beautiful wooden bridge suspended over the water.  It is definitely a Michigan Waterfall you don't want to miss!
The Fitzgerald-Home of Incredible Views and Ribs!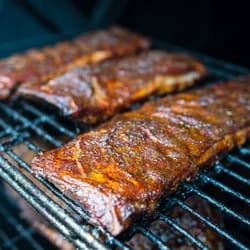 Front St, Eagle River, MI 49950

Chris, my husband, grew up in the UP so he knows all the area secrets. 
So here we are, exploring the Copper Harbor Michigan in an off road vehicle, and a fellow off roader strikes up a conversation with us. 
He says, "Hey, if you haven't eaten yet, be sure to stop by the Fitz!"  Chris says, "OH Yeah!  I love that place!" 
Well I'm new the area so of course I have to read some reviews and wow!  It's a definite place to check out. 
So we pulled up to this restaurant and hotel on the shore of Lake Superior in the Upper Peninsula of Michigan.  Needless to say, the setting is outstanding. They specialize in barbecue, craft beer and whisky so I had high hopes.  Let me just say, the menu had me drooling.
Reubens, cubans, burgers and hardwood smoked bbq.  DANG!  Food was awesome.
Oh and check out our matching Fitzgerald Sweatshirts below!! Chris wasn't terribly pleased that we were matchy-matchy but I loved it!  (He'll get over it!) lol.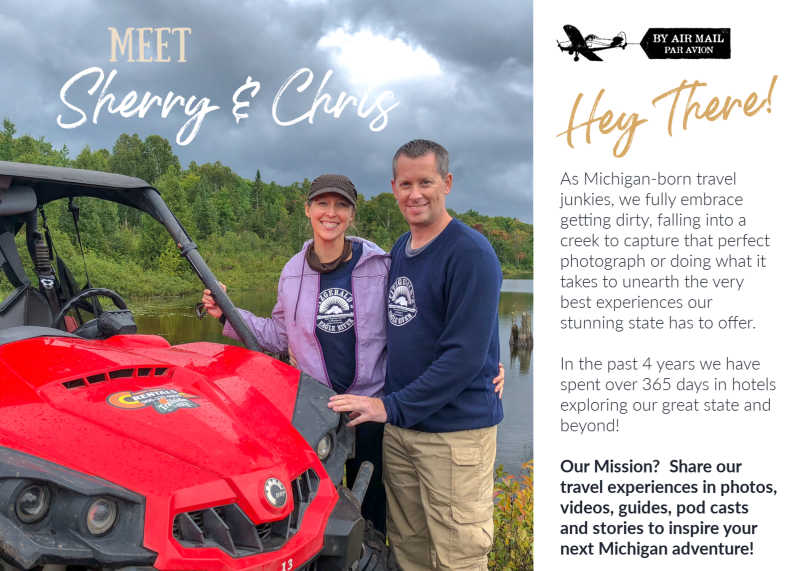 Jacob's Falls
Leaving Eagle River, drive three miles east on M-26 to Jacob's Falls. You can see these pretty falls from the road! So, if it is cold or rainy when you reach these Michigan waterfalls, there is no need to leave the comfort of your vehicle.  
HOWEVER...If it's a lovely day and you are feeling the need to get moving...
For the less agile, the view is great from the road but for the adventurous types, climb up the hill next to the falls and hike the path.  It's a fun half hour hike near the falls.  And a good excuse to get a little dirty.  Who doesn't like that?!
The Jam Pot and Monastery
The Jampot, Photo: HourDetroit.com
6500 State Highway M26, Eagle Harbor, MI 49950.  
The Jam Pot is a tiny store run by monks!  I mean that in itself is super cool.  The parking lot is massive, so you can fit your RV if that's your mode of travel. 
The inside area is tiny-but the shelves on the right and left walls are full of baked goods and preserves.  You'll be hard pressed not to purchase some bread and preserves for snacks along the road.  Behind the counter are friendly monks willing to answer any questions.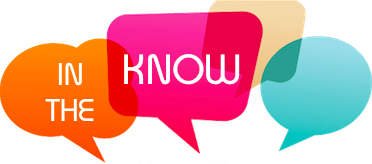 If you continue east along 26 just a short bit (It's less than a mile) you'll spot the Holy Transfiguration Monastery on the left.  It's closed to the public but still neat to see from the outside as the structure is quite grand.

George Hite Dunes and Marshes Reserve
We were lucky enough to be passing through this area when a dense fog was just rising off the water.  It was breathtaking. So much so, that I about launched out of the car while it was still moving so I could get a photo.  (There might have been some concerned griping from the driver).
Keep looking and you will see a wooden staircase that leads down to the beach.  The last 3-4 steps were missing at the bottom when we were there so be careful.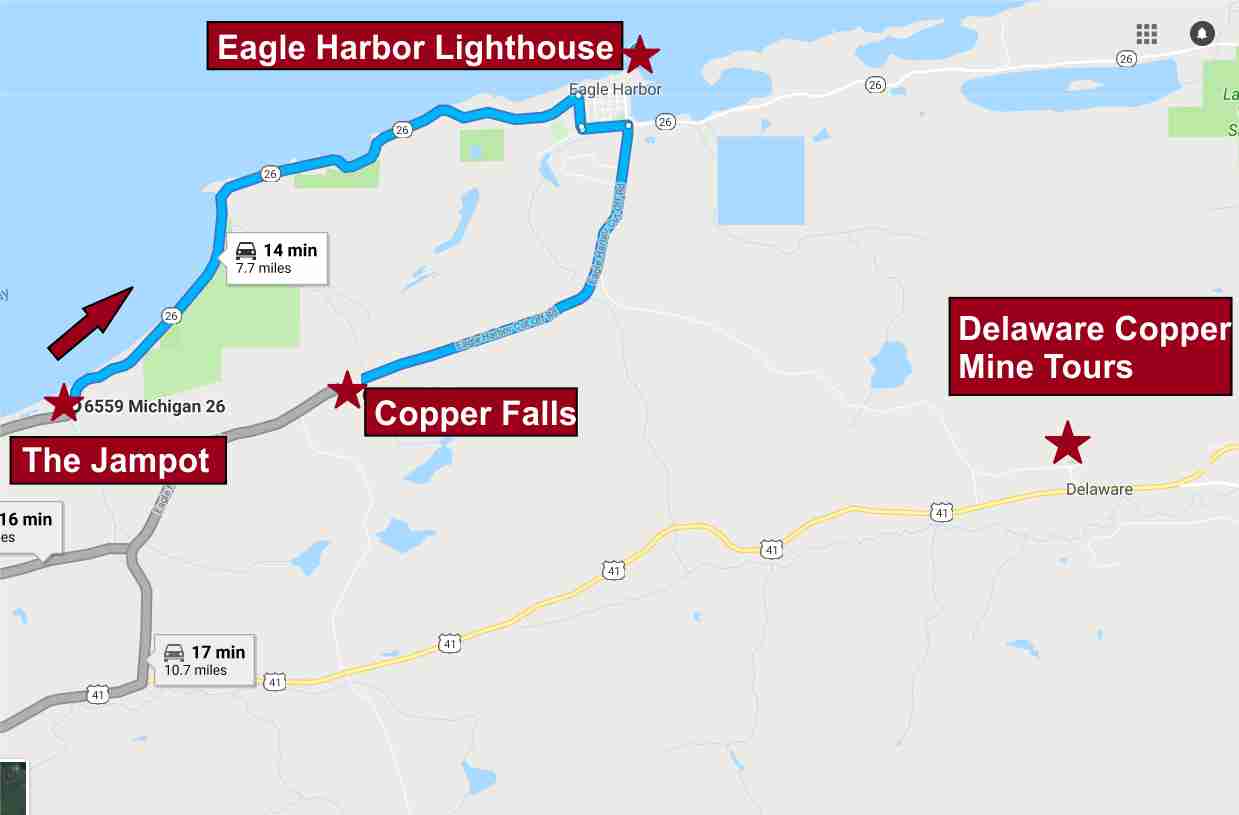 Eagle Harbor Lighthouse
670 Lighthouse Rd, Eagle Harbor, MI 49950 After leaving George Hite Dunes, continue east until you reach Eagle Harbor.  Head to the tip and check out the pretty lighthouse.
Copper Falls
Drive along the Eagle Harbor Cutoff Road, bearing right on Copper Falls Loop (the second dirt road east of Copper Falls Park). Park before crossing Owl Creek and head upstream (if the water is flowing) to view a few falls. Head downstream, past Eagle Harbor Cutoff, to view the rest.
Pin This Copper Harbor Michigan Road Trip!
Keep Reading!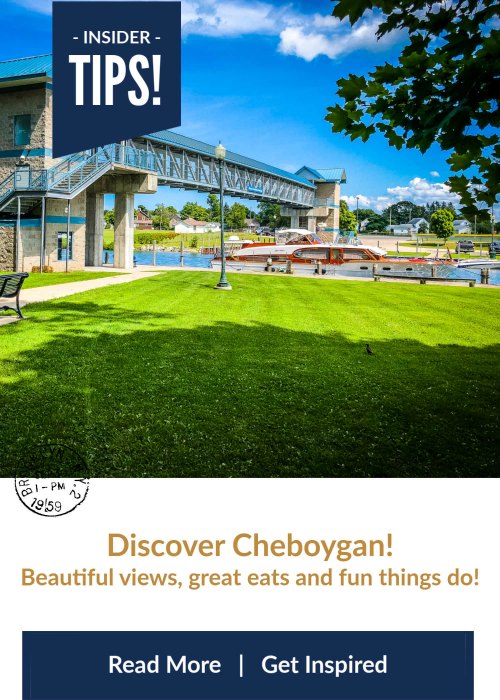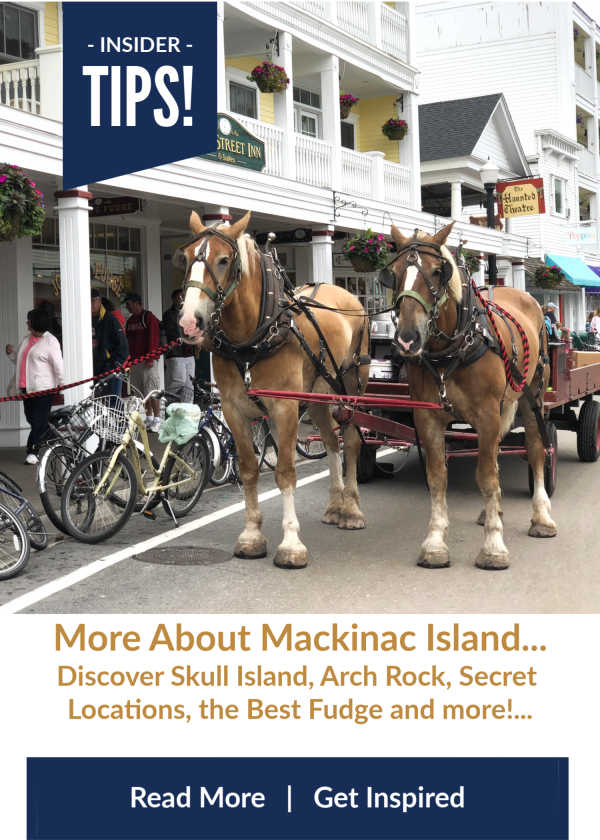 Join us on Instagram! We're fun!