Best Hiking Trails In Michigan + Map: Easy Scenic Fall and Summer Hikes Near You (Perfect for Families and Exercise!)
Best Hiking Trails In Michigan + Map: Easy Scenic Fall and Summer Hikes Near You (Perfect for Families and Exercise!) | By Sherry Trautman | Traveling Michigan at Travel-Mi.com
Love hiking scenic trails?  Wondering where to go hiking in Michigan?
I always wear good hiking boots to keep my ankles stable on rocky, wet, slippery or unstable ground.
We absolutely love hiking Michigan in the summer, fall and winter as the scenery is so different each time we hike!  Plus, hiking is a great Michigan fall activity!
Hiking Trails Near Tawas: Lumberman's Monument and Largo Springs
These two hiking trails in Michigan are seriously exquisite so I want to start with them.  We were blown away by their beauty. We hiked during the fall so the views were extra breathtaking.
Lumberman's Monument and Highbanks Trail: 5401 Monument Rd, Oscoda, MI 48750
There are pit toilets near the camping area and flush toilets with running water at the visitors center.
12.7 mile out and back trail has outstanding views!  The trail is dirt.
There is also a boardwalk that leads down to another trail. Take note, it's 500 steps!  But the views were breathtaking, some of the best in Michigan. We were blown away!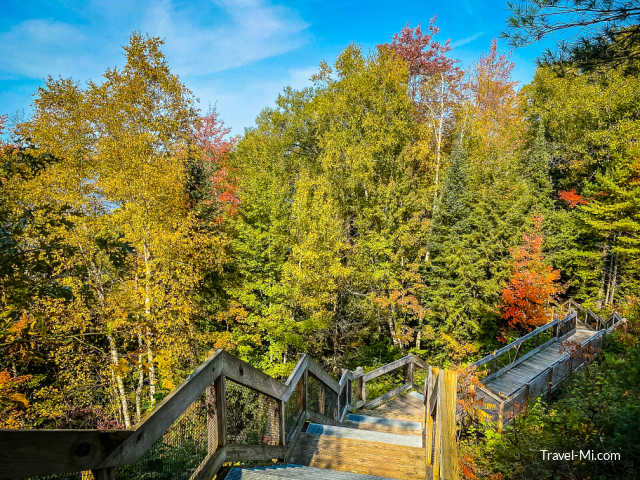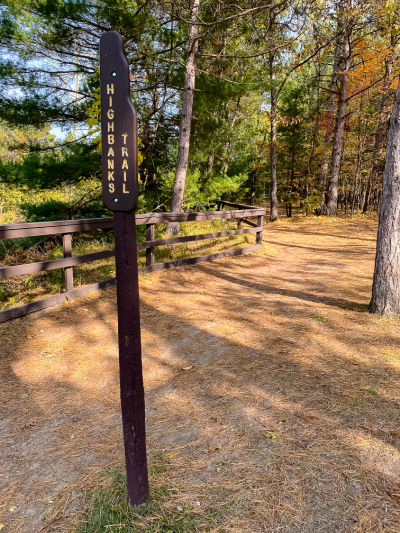 Largo Springs: Largo Springs is located about 4 miles west of Lumberman's Trail so it's easy to do both in one day!  The trail connects the two. 
Largo Springs is an outstanding spot to hike, explore, photograph and enjoy nature in Michigan.
There are two porta johns at Largo Springs.
Seriously, how gorgeous is this place? Plan to spend about 2 hours here.
There the 300 steps that leads to an other worldly wooden area with tons of boardwalks.  (I bet hobbits and fairies live here.)
The pond and springs are just stunning and are fantastic to photograph.

Hiking in the rain or cold weather?
Best Pants for Cold Weather
Best Raincoats for Heavy Rain
Best Camelbak for Day Hiking
Best Hiking Trails in West Michigan
(coming soon! This is a new page in the works, we are out finding the best trails, and there is ALOT!)

Best Hiking Trails in Southeast Michigan
(coming soon! This is a new page in the works, we are out hiking!)
Hiking Trails in Michigan Interactive Map
Remember to use the interactive map to help navigate!
We created this Hiking Trails in Michigan Interactive Map to help you find your specific stops and aid in planning your trip. 

Helpful Map Tips:

Click on the plus and minus in the left corner to zoom in or out of the map.
Click on the icons for more info, addresses and photos of the stops.
Click on the map to drag and move it to view surrounding areas.
In the Header, click on the rectangle in the upper left of the map to see a menu of all of our stops. Click on anything that looks interesting to see where it is on the map. To hide the menu, click the rectangle in the header. 
In the Header, click on the "square" icon in the upper right side to expand the map for better viewing. 



Are you ready?  Let's GO!  Be sure to use the map above to reference all our stops!
Remember to use the Interactive Map!
Where to Stay
Pin This Post Hiking Trails in Michigan!
Keep Reading!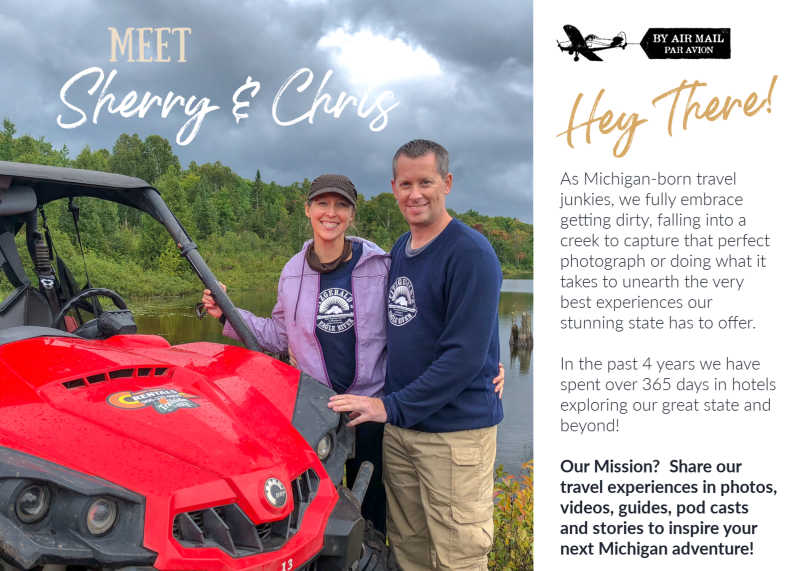 Follow Us on Instagram 
Subscribe To Receive Exciting Destinations, Day Trips and Fun Directly to Your Inbox!
Sign Up to Our Newsletter to Get the 5 Free Must Have Apps to Travel in Michigan Like a Boss!