Awesome Michigan Farm to Table Restaurants + A Food Network Top Pick
Best Michigan Farm to Table Restaurants | By Sherry Trautman
Want to experience the absolute freshest and best Michigan cuisine has to offer?  
A Michigan Farm to Table Experience will delight your senses and palate with explosive fresh flavors and bold seasonal pairings. 

It's a smart choice to support our local farmers and their families, eat healthier and support our local restaurants that make a conscious effort! 
If you wish to experience the absolute freshest and best cuisine Michigan has to offer, Michigan Farm to Table is it!

Plus all of these restaurants will provide awesome Instagram worthy food shots!
Click this Michigan Farm to Table link to take you to Google Maps for a live driving map!  Perfect for when you are asking, What farm to table restaurants are near me?
Blue Tractor BBQ and Brewery
207 E Washington St, Ann Arbor, MI
First off, try not to lick the pic above, it will muck up your screen...and won't be nearly as satisfying!  This bbq place in Ann Arbor ROCKS! 
We absolutely LOVED Blue Tractor's tender, sticky ribs so much.  We also loved choosing from their fantastic selection of house-made sauces ranging from sweet to spicy to this wonderfully tangy mustard sauce.
Oh, and the fries were really crispy and hot and I also ordered the root vegetables. YUMMY!

My friends, let me tell you, the sauce was so plate licking worthy that we bought two bottles to bring home!! Chris just couldn't leave without the sweet bbq and I was dreaming of drizzling the mustard sauce over tender grilled chicken. 
One of the best things about Blue Tractor BBQ is that they source their food locally as much as possible.  For example, they utilize Frog Holler, Sparrow Meat Market, Rosewood, Avalon Breads and The Brinery for meats, hot sauce, sauerkraut, breads and more! It's awesome to support local farmers and merchants! 
Chartreuse Kitchen & Cocktails
15 E Kirby St, Detroit, MI · In Wayne State University
Food Network named this Farm to Table Detroit restaurant as a great date night place to visit with your significant other!
Their menu changes frequently, depending on availability of local fresh produce and meats. 
We love that this farm to table restaurant is close to the Detroit Institute of Art so you can make a day of eating and art! 
You will find lots of fresh, local ingredients on their menu. Chef Doug Hewitt uses as much produce as possible coming out of local urban gardens.
The menu may offer smoked duck breast with root vegetables or Maple Creek Farms greens with honey crisp apple, kale, candied ginger, Dunbarton cheddar-blue and maple vinaigrette.
They also have a great selection of wines and cocktails for the ideal couples date night.

Parking Tip: The Park Shelton parking structure (attached to the restaurant) costs $5 for 2 hours and $2.50 for each additional hour.  You can also park on the streets at Kirby Street, Woodward, or Ferry Street but will still need to pay at the pay station.  
It's A Matter of Taste at Tapawingo-An Unparalleled Michigan Farm to Table Experience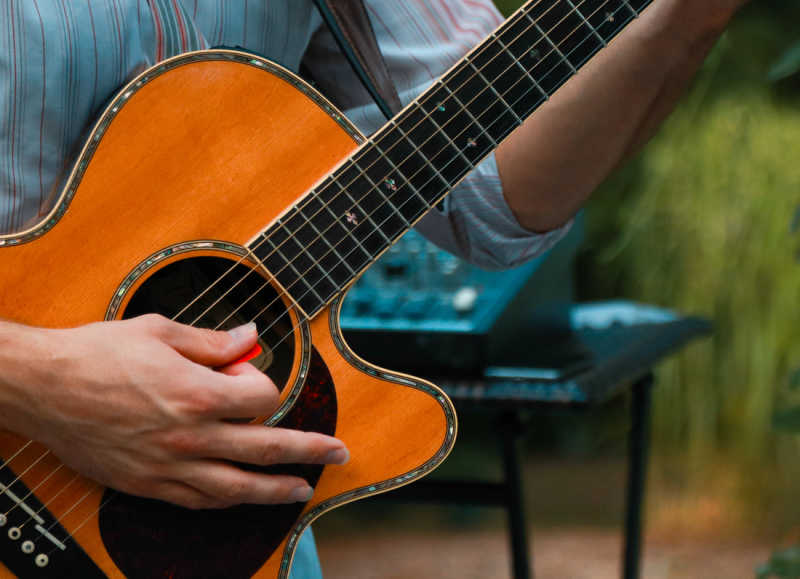 Photo: Courtesy of A Matter of Taste
9502 Lake Street, Ellsworth, MI A wonderful Michigan Farm to Table Experience!
Pop over to A Matter of Taste at Tapawingo, for their delectable Thursday Night Dinner Series that runs from May 10 through December 27 every Thursday from 6:30 to 8:30 pm, featuring live music by guitarist Kadin McCallum (the owners' son) and other local musicians. 
​Their menu is theme based and features foods from Northern Michigan Farms. These dinners give Gregg and Ginny McCallum, owners of A Matter of Taste at Tapawingo, the opportunity to showcase their culinary creativity! 
Pond Hill Farm
Winery, brewery, cafe, market-5699 S Lake Shore Drive Harbor Springs, MI
Pond Hill Farm is one of our favorite stops on our epic fall color tour.  We love launching pumpkins with their famed squash rocket from the top of a hill.  There is something so satisfying watching your squash hurtle through the air! 
Once bragging rights have been established, we indulge in warm soft donuts and hot soul-satisfying cider around the fire pit. Before leaving, we always have to check out  their adorable farm animals and stop in their cafe features a delectable Michigan farm to table menu.
Their family owned business strives to use their own seasonal farm grown products and canned goods whenever possible.
Maple Grille
13105 Gratiot Rd  Hemlock, MI 48626

A reader just told us about Maple Grille so we will be there soon to check it out!  I've been told that "Everything is cooked over an open flame of mostly maple hardwood."  Sounds amazing!  
Here's some more reasons to visit:
The menu is always changing, so you never get bored!
Your food will always be fresh as it is cooked to order
They grow their own herbs and vegetables in a garden near the restaurant!
Indoor and outdoor seating. I love any restaurant where I can sit outside!
Grab a beer at their micro-brewery
Grand River Brewery
117 W Louis Glick Hwy, Jackson, MI  AND 101 W Michigan Ave, Marshall, MI
The cool thing is that their food is locally sourced and all made from scratch.  They pride themselves on serving fresh food with local, seasonal ingredients.  Known for BBQ, they smoke their meats in an 1100 lb. custom-built smoker!
Restaurant, Brewery, Distillery!
Cute Farm to Table Products on Etsy! (I just love these!)
Red Haven Farm to Table Restaurant
4480 Hagadorn Rd #103, Okemos, MI 
Looking for a premier Michigan farm-to-table dining experience? Their delicious menu changes to reflect seasonal food and drink selections. Red Haven works with local farmers to create unforgettable seasonal entrees and appetizers such as chestnut bisque with cream, onion, thyme and honey. 
Or maybe  their harvest salad featuring arugula, candied walnuts, julienne turnip, warm cranberry-maple vinaigrette will tempt your taste buds!!  I'm salivating just typing this!! 
We had a wonderful experience at Red Haven.  The server was super friendly and the food was absolutely divine! I had my first cold asparagus soup and it was super tasty!  
Plus, check their website for upcoming cooking classes!!
Trattoria Stella
Trattoria Stella, 1200 W 11th St, Traverse City, MI For Directions using GPS use the 830 Cottageview Dr.
Chris and I just happened upon Trattoria Stella while exploring The Commons in Traverse City.  We were starving, we loved the old world look of the restaurant so we popped in.
Luck would have it that not only was it fine Italian fare (Chris' favorite) but they also utilized a Michigan farm-to-table philosophy and a curated wine list.  
The service was friendly, the food was exquisite and we fully enjoyed our time at Trattoria Stella. 
Hearth and Vine at Black Star Farms
10844 E Revold Rd, Suttons Bay, MI 49682

Hearth and Vine at Black Star Farms is an outstanding winery and cafe to visit in the Leelanau Peninsula.  Stop in to pet the goats (we sure did!), have a glass of wine and check out their website to reserve your spot at their special chef nights like the fish boil above!  
I mean how fun is this!? You can't beat a meal prepared before your eyes!
We hope we inspired you to seek out a delicious Michigan Farm to Table experience! We love supporting our local Michigan farmers and community!

Join the FUN on Instagram!
You May Also Like...
Have you visited a great Michigan Farm to Table?
We would love to hear about your experiences!