Work With Us!
Advertising Made Easy: Do You Want Your Business or Event Discovered by Thousands of Pre-Sold, Ready to Visit Michigan Residents and Visitors? 
Do you need a hand with "all this marketing stuff?"
We know it can be scary trying something new. But hoping your business will grow without taking any direct action is scary too.    

The good thing is...We are here to help!
We love working with businesses, brands and tourism boards like yours! When you work or partner with us, your business or event will be discovered by thousands of pre-sold travelers and Michiganders that are interested in travel and adventure throughout our state.
New!!  Advertise Your Business Super Easily on Traveling Michigan!
You can now easily advertise directly on our site! It's all handled by Mediavine Direct, our trusted ad agency so rest assured you are getting competitive rates that are reflected by our traffic stats. 
What's the minimum buy-in?
Our minimum budget is $100, so it's affordable for most businesses. 
And the best part? 
You can set up your campaigns in under 5 minutes! 
Here's How To Do It in 5 Easy Steps:
Enter your campaign info (name, etc.)
Select the size of your ad (ex 300 x 600 pixels). 
Upload artwork (or photos) for any ad sizes you'd like to buy. Files should be JPG or PNG format.  
Decided your budget and how long you want your campaign to run.
Enter a credit card and payment will be collected. 
Learn More or Get Started Advertising with Us!
Need help or have questions about your ad?   Email Mediavine directly at publishers@mediavine.com and they are happy to help. (You should get a same day, if not within a couple hours response-they're great).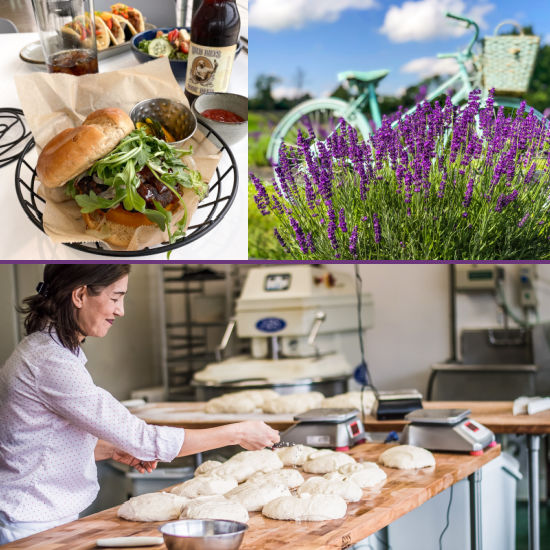 What Has Stopped You From Advertising or Promoting in the Past?
"I'm Scared: I don't know what to do because I don't really understand all the options and I don't know what I need."  We understand.  Trying something new is scary. But remember, we are here to help and give you affordable options.  Also, we live right here in Michigan-not in a foreign country.
"Can't I do all of this myself?"  If you have the time, knowledge, diverse audience and far-reaching capabilities, you can. But is it the best use of your time and are you currently reaching a new audience?

"Won't it be expensive?"  We offer a variety of super affordable advertising options that can be paid with PayPal's Pay Later option.  And with Facebook Advertising, you can spend as little or as much as you like per campaign! Our social media and business packages reach a targeted audience so won't be throwing your money in the wind.

"My business is doing ok; do I really need to advertise?"  Let's reach higher than just "ok!" We always see ads for McDonald's, Flo at Progressive and Kohl's because they want to be a household name when we are deciding on fast food, insurance or clothing purchases.

And the biggest fear of all:

"How do I know this will work? What if it's a big waste of money?"  From a business standpoint, we will provide the metrics to tell you how many people visited your site so there isn't any guess work.
Why Trust Traveling Michigan with your Hard-Earned Money?

Our goal is to connect travelers with great businesses (like you!) by providing useful information and helping them plan their Michigan experiences and travels needs.

·         Our visitors, readers and followers are presold to visit Michigan. 
·         They are a targeted audience that are searching for Michigan adventures, experiences, leisure activities, services, restaurants and lodging.
·         Our visitors aren't just looky-lou's, they are intentionally looking for experiences and things to do in Michigan.  They are ready to book, visit and buy. Are they going to be a customer of yours?
We are local, lifelong Michigander's that want Michigan businesses to succeed. If you want to succeed, so do we!
Michigan tourists and locals are searching for you and we want to help them find you.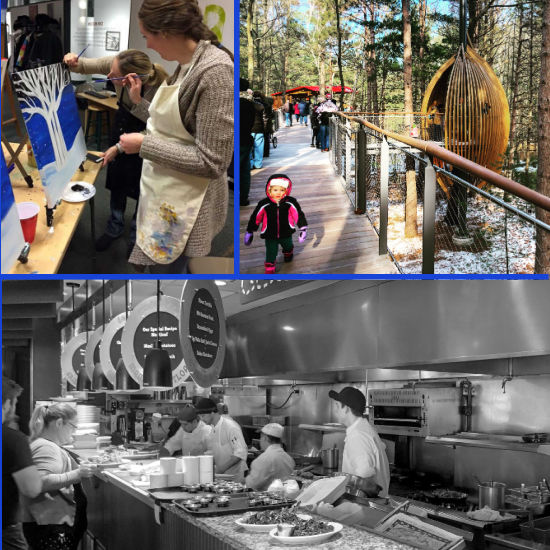 7 Easy and Affordable Advertising Opportunities with Traveling Michigan 

(These three advertising options will get you started:)

Social Media - Get your product or business discovered on Instagram, Facebook and Twitter.
Facebook Ads - Drive targeted traffic to your website or FB page with Facebook Ads

Want More?  Let's boost your business to the fast track! 
Michigan Business Promotion Package - Leverage the full power of our loyal readers and followers with an Enhanced Website Listing, Social Media and a dedicated web page just for you!
We Will Come To You! - We will visit your business to take tours or classes to photograph, video and gather content for your posts.
Partnerships or Collaborations
Traveling Michigan has partnered with the Alpena Tourism Board, LPGA, Mt. Pleasant Tourism Board, Stego, Go Great Lakes Bay, The Wharton Center, Night Food, Houlihans, Home Bracelets and Detroit Foodie Tour's DINE + DASH. 
Publications in Major Networks
Here is a list of major publications and blogs where Traveling Michigan has been featured.
What We Can Offer if You Work With Us
Social Media 

Our social media accounts are fast growing and have an engaged audience. We combine our website content with our social content, giving our readers a full experience.
WHY WE ARE DIFFERENT: Not a single one of our followers were bought or farmed with a bot. Our followers are ALL organic and interested in Michigan travel, restaurants and businesses.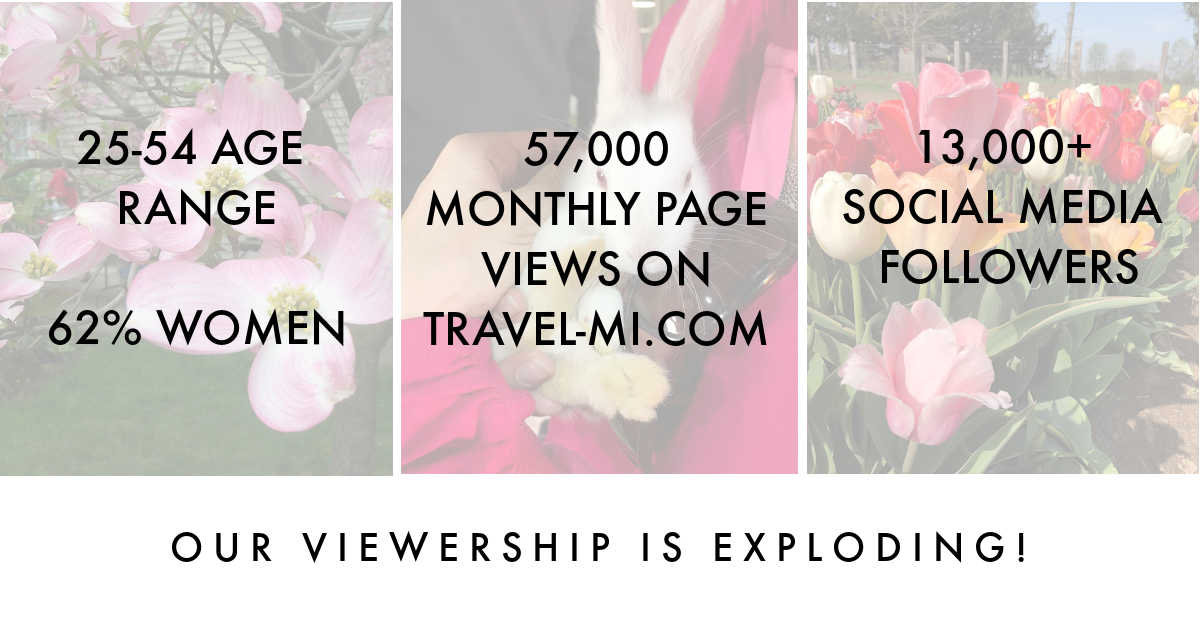 Traveling Michigan Metrics-Updated 10-2020
Photography
Stunning and unique photography is the basis for inspiring travelers to visit a destination.  We thrive on capturing the moment with creative and high quality photography.  Chris is also a drone pilot, so we enjoy offering a different perspective (when possible) to share on our site and through social media.
Content Creation
We can combine content on Travel-Mi.com with content creation for you, your brand's blog or social media feeds. We have several years of experience as marketers, professional travel photographers and writers. Together, we can create authentic, engaging and unique content for your brand or destination. Sound awesome? Let's chat!
Tourism boards
Are you looking to promote a destination city? We would love to visit and create unique content to bring visitors to your area.
Hotel or Bed and Breakfasts
We can prove to our viewers why an overnight stay at your location would enrich their vacation with stunning photos, vidows and images. 

Brands
Would you like to showcase or promote your products to our engaged readers? Get in touch! We look forward to hearing from you!
Sponsored Website Posts
Would you like to submit an article to be included in our website that highlights your business, location or city?  We offer a (follow) link exchange for engaging articles that pertain to travel, experiences or fun in Michigan. Articles must be well written, original (not hosted on any other blog, post or website), contain clear photos with sources and at least 400 words. 
Sponsored Instagram Posts
Want us to review a product or attend an event so we can review it on Social Media? Get in touch!