Welcome Traveling Michigan Friends!
Traveling Michigan is an action packed travel website filled with tons of unique travel ideas, vacation itineraries and things to do in Michigan. We have lots of ideas for singles, couples, retirees and families traveling with children.  We're certain you will find a destination that's perfect for you! 
If you consciously choose to EXPERIENCE a city rather than just visit it, you will take home so much more than just a fond memory.

Follow Our Adventures On Instagram!
Embrace the feeling of the city, it's culture and it's people.  Notice your reaction to it.  You may feel strength, intimidation, inspiration or joy.  Engage in conversations with strangers, relish in new experiences and at times quietly observe the activity around you. 

Take time to look up.  
Notice the stars, the trees, exquisite clouds, the balconies on buildings or rooftop restaurants.  
Remaining open to the possibilities of a new city can create tremendous personal growth, spark a new passion, change your perceptions or teach you something about yourself. Taking the time to look up has greatly enriched my traveling adventures.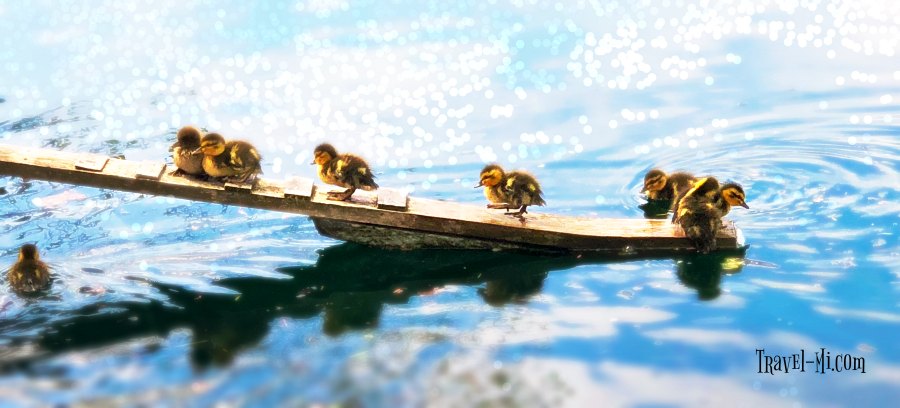 At Traveling Michigan We Hope To:
Inspire You 
Excite You  

Save You Money 
Save You Time
Help You Prepare, Pack and Plan Accordingly 

Prevent Stress
Make the Most of Your Vacation

Take the Guess Work Out of Planning 
Common Vacation Planning Mistakes to Avoid
Vacation Mistake #1: "We'll just figure it out when we get there." Winging it is great (and lots of fun) but it's best to have a general plan to prevent disappointment.  I channel the A-Team when I say, "I love it when a plan comes together."
Vacation Mistake #2: "We MUST do these 3,748 things on my list or I'll be upset."  This was me....5 years ago.  I was stressed on every trip (so were my travel companions.)  Don't be me.
Vacation Mistake #3: "This hotel says its affordable and isolated, I say we go for it."  Yikes...it's kind of like going on a date from a Craig's list ad.  You just hope you don't end up in a tub of ice with a missing kidney.
You've worked too hard and saved too much money to waste it on a disaster vacation. Let us help.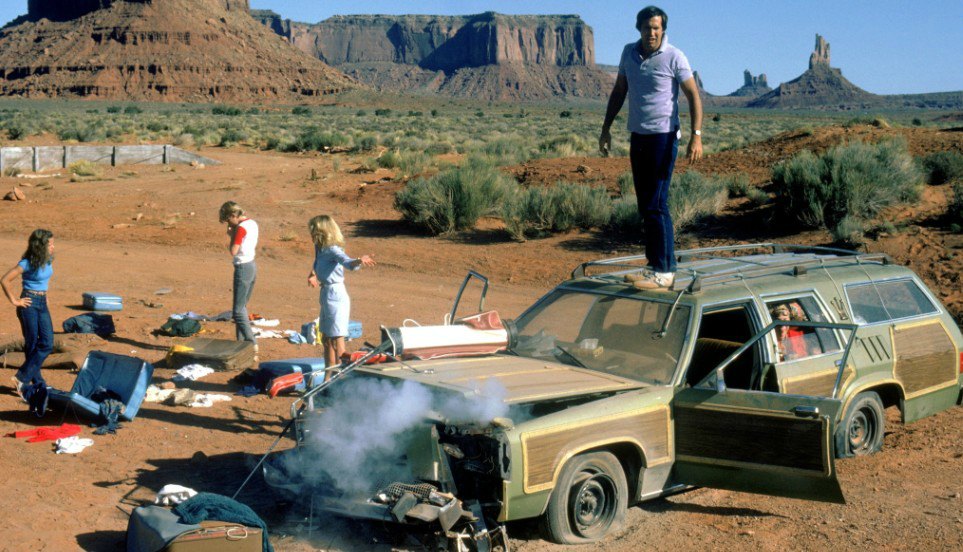 Don't Be A Griswold.
Traveling Michigan To The Rescue! 
Trust us, we've made numerous travel mistakes in the travels for making Traveling Michigan.  But in the past four years we have spent over 300 nights in hotels while traveling throughout Michigan and the United States.  So it's safe to say we understand your travel needs.   

Use our travel savvy knowledge and first hand experiences to dramatically improve your trip's chances of success!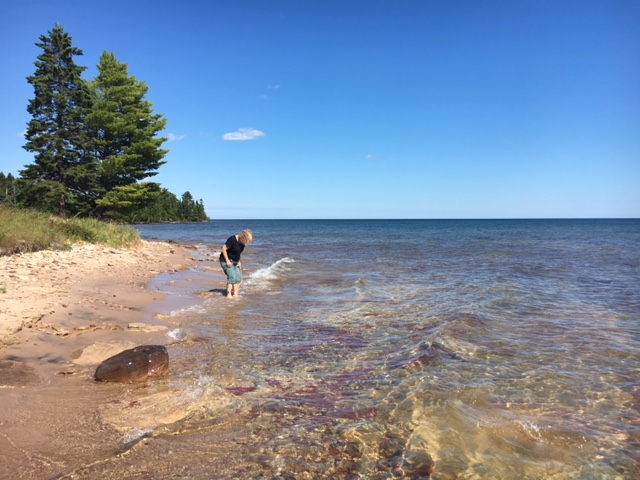 Rock Hunting - Bete Grise, Upper Peninsula
Need Packing Tips?  We've Done It a "Couple of Times!"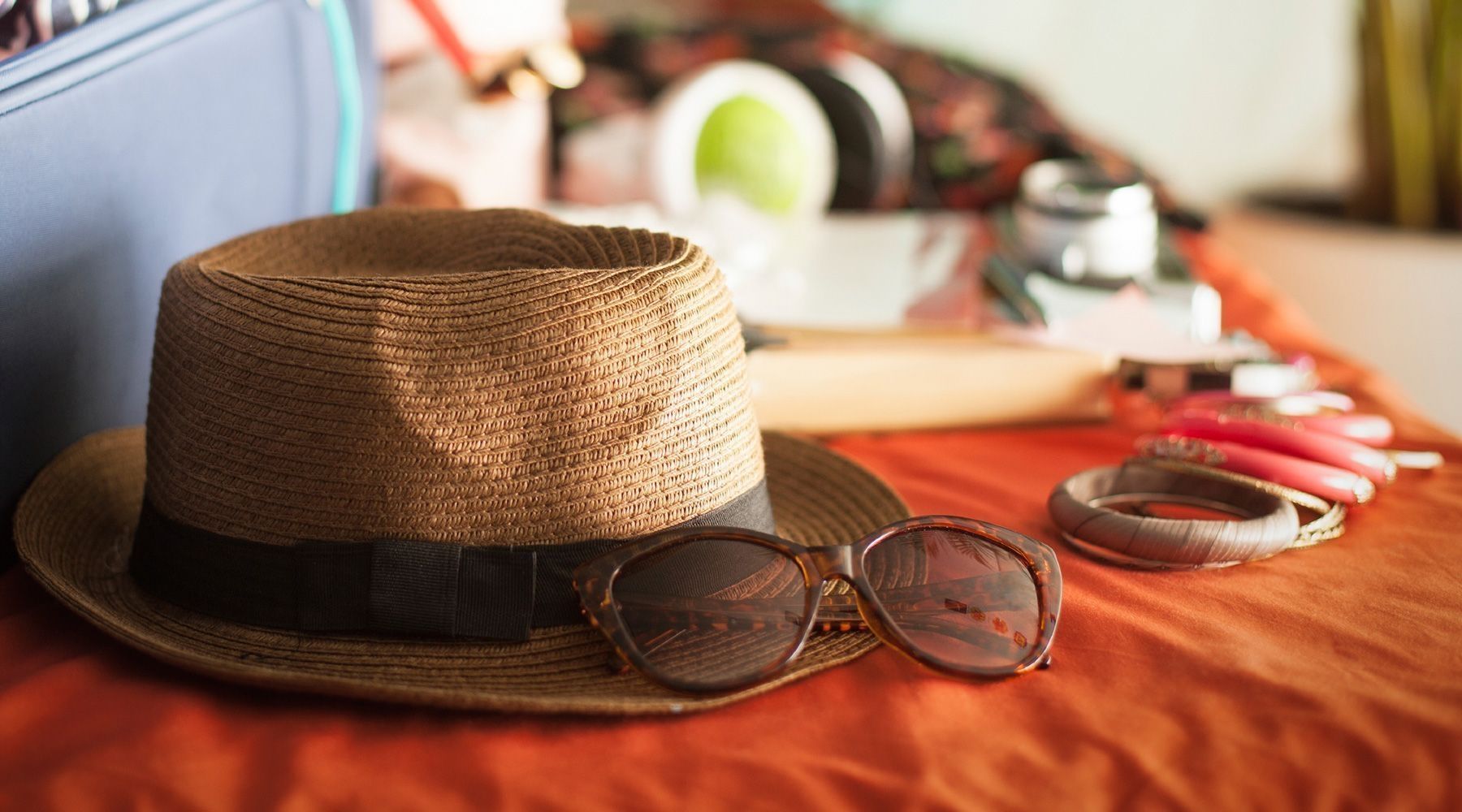 I've compiled a travel packing checklist that may help you to not forget anything while packing for an upcoming trip.  I especially use this list if I have to pack quickly. 
But really, as long as you have your essentials-contacts, glasses and medications you can buy anything you forgot. Remembering that takes a lot of pressure off while packing!
Where Will Your Traveling Michigan Adventures Begin?   
The astounding beauty of Michigan sells itself.  So it's probably not necessary for me to tell you about our beautiful beaches, lighthouses and waterfalls. 
.....I definitely don't need to mention the abundant wineries, award winning breweries, lush fruit and livestock farms, and unrivaled restaurants in Michigan.
.....Since we are on a roll, it would be redundant to discuss our fast race tracks, exciting museums, outstanding zoos and diverse art. 
.....Aaaaand I'm sure you're not interested in learning about our outstanding hiking, biking, Motorsports and water activities. 
I say we just discuss

history and quiet indoor activities instead! 

JUST KIDDING!!  
Do you crave sightseeing travel?  Is your idea of a good time relaxing and enjoying great food without breaking a sweat?  Don't worry, we've got you covered.
Does your soul ache for an adrenaline fueled trip involving motor sports and outdoor adventures with tender BBQ and ice cold brews? We've got that.
Maybe you are searching for a budget travel guide. We have options for that!
Or quite possibly your ideal Michigan vacation includes amazing new food experiences, shopping, beaches, light houses, photography, ice cream, a glass of wine and a cozy hotel?  Oh, Yeah...
        If you answered YES YES YES to any of these (or all...we won't judge) then...
LET'S DO THIS! (Are you inspired yet?)
Where Should We Start?
Do you have a specific destination in mind? If so, visit our Traveling Michigan Destinations page. Spend some time studying the locations as you may discover some not-to-missed restaurants, shops, trails or sightseeing opportunities just off-the-beaten path.   
What about a guided ROAD TOUR to some of our favorite locations to Traveling Michigan Roads?  Travel with a group of like-minded travel enthusiasts to hidden and off-the-beaten path destinations throughout Michigan. The best part is, all you have to do is show up at the departing location and all the planning is done for you!  Really, it's magic!  
Our Motorsports page features hardcore outdoor adventures!  
Check out our Things to Do page for our favorite sparkling beaches, inspiring drives, tours and outside activities.  This page is perfect if you need inspiration for an afternoon of fun!
Make Packing Easy!  Check out our Travel Packing Checklist!
So pack your camera, lace up your boots and grab some sunglasses as we inspire your travels throughout Michigan!
Enjoy Michigan Through Our Eyes
This site grew from that simple "Travel Michigan" question. It is based upon our ever-growing passion for a very special place. It shares...
 our favorite beaches
"must do" Michigan activities
best hotels and resorts (from the cheapest to "don't ask" expensive)
our top-choice Michigan Cottages and places to stay
yummiest Michigan restaurants
most rewarding Michigan sight-seeing and nature spots
why we choose to live here
totally unique "little things" that make Michigan Michigan
our #1 tip for exploring Michigan
and many other "Michigan best" things to do, eat, and experience.
Come back and visit often. Or...
Travel-Mi.com Comes to You!
Don't miss a thing! There are 5 ways to make Travel-Mi.com visit you!


1) Travel-Mi.com Explorers This free newsletter is delivered monthly, straight to your INBOX. It covers all new pages since the last issue. Sign up here...
Don't worry -- your e-mail address is totally secure.
I promise to use it only to send you Travel-Mi.com Explorers Newsletter.


2)  Keep up-to-date with all new Travel-Mi.com pages, the minute they go up (special postings, too). Get Travel-Mi.com Blog notices at your favorite RSS feed reader. (What's an RSS feed?)


3)  Travel-Mi.com tweets, too! Short, sweet and fun, Twitter is a two-way street. Reach us there directly with any questions or comments about Travel in Michigan that you may have. Click here and then click the Follow button over there.


4)  Go to Travel-Mi.com's Facebook page and click the Like button. Or simply click the Like button (top or bottom of left column of this page). Fun tidbits of information, contests, coupons and the like.


5) Go to Travel-Mi.com YouTube Channel and subscribe to our channel.  You can see all the videos and drone shots as we post them!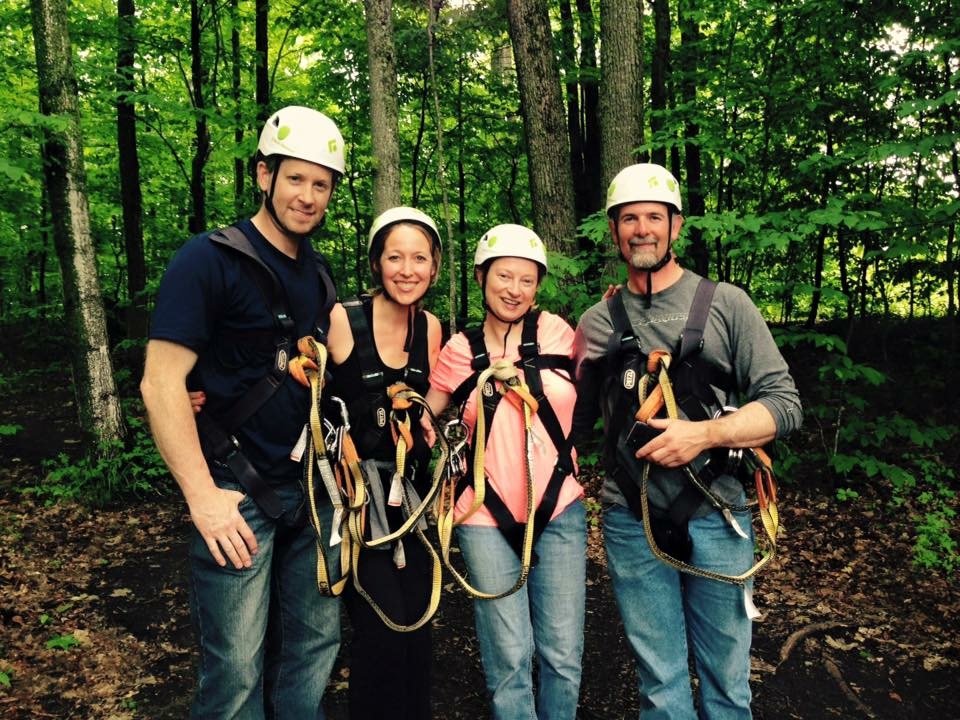 Zipline Adventure, Boyne Mountain