4 Top-Rated Alpena Restaurants
We have the insider scoop on the best Alpena restaurants! After spending three days in the gorgeous lakeside city, we tasted, sipped and devoured an amazing amount of delicious treats!
If you haven't visited Alpena Michigan lately, this lakeside town in northern Michigan is the ultimate destination for all things outdoors: hiking, biking, kayaking, fishing, exploring and fossil hunting. 

Alpena is less than two hours from Mackinaw City, so be sure to visit soon!
Utilize this map to plan your day and to discover our favorite stops, restaurants and fun in Alpena!
Cabin Creek Coffee

Address: 201 N. 2nd Ave, Alpena, Michigan

Cabin Creek Coffee is a quaint coffee and sandwich shop sure to delight your senses!  We greatly enjoyed our coffees and cheesy chicken wraps!
Downtown Scoops
Address: 1202 W. Chisholm St. Alpena, Michigan
Hankering for something sweet? Be sure to pop into Downtown Scoops for some delicious handmade ice cream at the quaint downtown corner shop.
Chris loved his caramel ice cream and devoured it before I got a pic but I can't blame him as I enjoyed most of mine before we remembered to take a photo of the cold creamy goodness!
Downtown Scoops is located near all the shops and Thunder Bay Tasting Room! (Just sayin')
Thunder Bay Winery Tasting Room
Address: 109 N. 2nd Ave, Alpena, Michigan
Thunder Bay Winery Tasting Room is wonderful spot to grab a comfy seat on one of the many couches near the huge windows overlooking the downtown area or pull up a stool at the wine tasting counter.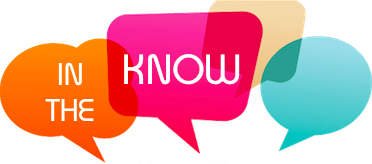 Here's a cool tip we discovered: Order a wine flight at Thunder Bay Winery Tasting Room and if you like, ask for the menu at the next door Fresh Palate Gourmet and Nucleus Lounge! You can eat lunch or dinner right in the tasting room!
Laughter and cheerful banter is the norm at Thunder Bay Winery Tasting Room.  If you love tasting a wide variety of wine, be sure to stop in!  The Pinot Grigio was my favorite!
Fresh Palate Gourmet and Nucleus Lounge
Address: 109 N. 2nd Ave, Alpena, Michigan
Awesome menu options and craft draft beers all served in a very cool rustic bar with huge windows offering a view of downtown Alpena. Amazing offerings of soups, small plates and fresh offerings.
Chris ordered a full meat pizza that he loved and I ordered the EZP RAV which was spinach, artichoke, brussels, butternut squash, goat cheese, ravioli and pesto marinara.  SERIOUSLY FREAKIN' GOOD.
We loved eating at Fresh Palate! The servers were so friendly and the bar tender was super chatty.  It made for an awesome evening after some wine tasting!  
Follow Us on Instagram 
Keep Reading!!
Subscribe To Receive Exciting Destinations, Day Trips and Fun Directly to Your Inbox!
Sign Up to Our Newsletter to Get the 5 Free Must Have Apps to Travel in Michigan Like a Boss!
Have A Great Story About Visiting Alpena Michigan?
We would love to hear about your trip and see your pic's!!