Mackinac Island
Mackinac Island is one of Travel Michigan's favorite vacation destinations.  Mackinac is the French spelling of an Indian word and is pronounced mack-in-awe.  Often misspelled as Mackinaw Island, this magical place is a destination you won't want to overlook!
Mackinaw Island Hotels and How to Get Around the Island
We have an extensive list with links to Mackinaw Island's hotels and Bed and Breakfasts.  We also have tips and tricks so you can get around the island in a variety of ways.  If you need information about Mackinaw City, we've got that too!!
How to Get Around Mackinac Island!
Ferry Tips to Mackinac Island
By Featured Contributor-Larry Collin 

After buying our ferry tickets in Mackinac City, we excitedly boarded the 10:00 a.m. Shepler's Ferry.  As a note, Shepler's gives a military discount for active or veteran service.  

This special 10:00 a.m. ferry trip takes a little longer (about 20 minutes) because it will travel under the bridge so you can obtain a rare view of the structure of the bridge.  Definitely worth the experience!
This ferry ride is an excellent opportunity for photographers to obtain a different perspective of the bridge. 
After passing under the bridge the ferry will continue to Mackinac Island.  Just so you know, the ferry has restrooms.  
Upon Arriving at Mackinac Island, I Recommend:
Taking a horse drawn carriage ride to get an overview of the island.  You  can get a idea of what's there and what you would like to do during your stay.  
My wife and I highly recommend touring Fort Mackinac and experience their cannon firing which I believe occurs every hour.  
Be sure to check out Arch Rock for beautiful photography opportunities.
We enjoy visiting the Grand Hotel and walking down Main Street filled with souvenir shops and delicious things to eat. The Grand Hotel has a nice lunch for around $11 on the first floor and they do not allow tipping!
If you are looking for a more elegant dining experience, you could go upstairs and enjoy the Grand Luncheon Buffet in the Main Dining Room for around $35.  This is an all-you-can-eat high quality buffet style meal. 
One of our favorite things to do is sit and relax while soaking in the view on the veranda of the Grand Hotel.  This luxury will cost you $10 each unless you eat the buffet style lunch which includes a self guided tour of the Grand Hotel.
If you want to view the entire island, consider renting a bike, riding a horse or walking.  The scenery is beautiful.  It is safe for children too as no motor vehicles are allowed on the island.  
~Larry Collin
Things to Do on Mackinac Island
Here are some suggestions of things to do on the Island!
Rent a bicycle and leisurely explore the downtown area. 

Bike along the island's coast and see Arch Rock.  Tip: There are less tourists along the coast if you are seeking a peaceful experience. There are 70 miles of trails waiting for you to explore!

Play 18 holes on The Jewel
Discover history at Fort Mackinac and experience the cannon firing!
Grand Luncheon Buffet in the Main Dining Room
Don't want to walk or bike?  Experience the island's history and charm with a Mackinac Island Carriage Tour.

Afternoon Tea in the Parlor of the Grand Hotel
Relax on a rocking chair on the Grand Hotel's veranda.  Did you know it is the world's longest porch?
 Stop by fudge shops, Arch Rock, Devil's Kitchen and go rock collecting along the way
 Visit Wings of Mackinac Butterfly Conservatory and Grand Hotel horse stables in Surrey Hills
Drive a carriage or go horseback riding! Contact Jack's Livery Stables or the Grand Hotel Stable for rental information.
Kayaking Mackinac Island
Did you know you can rent kayaks on Mackinac Island?  I mean, how cool is that? 
Great Turtle Kayak Tours, 7395 Main St, Mackinac Island, MI 49757
There is so much more to The Island than fudge and horses!  
Great Turtle Kayak Tours offers a wide variety of exciting kayaking tours to explore in the Mackinac Island area!  Try a beautiful sunrise or sunset tour.  Or enter the Straits outside the East breakwall towards Arch Rock and coast over the beautiful underwater caves and rock formations of the Rock Maze. 
Lots of opportunities for taking awesome photos, snorkeling and making memories.  Discover all the options waiting for you here!
Frequently Asked Mackinac Island Questions
1. What Is The Dress Code At The Grand Hotel?
During the day, casual resort clothing is appropriate. Prior to 6:30 p.m. the prefer no midriff baring tops, sweatpants or cut-off shorts for ladies. For gentleman no sleeveless shirts, sweatpants, or cut-off shorts.
Every evening at the Grand Hotel is a special occasion. After 6:30 p.m. dresses, skirts, blouses, dress sweaters and dress slacks for ladies are preferred, while gentleman are required to wear a suit coat, necktie and dress pants, no denim or shorts. This applies for all areas inside the hotel with the exception of the Cupola Bar. Children 12 years and older are expected to follow the same dress code as adults.
2.  Is There A Cost To Drive Over The Mackinac Bridge?
Yes, it is $4 per car, each direction, which makes it $8 round trip.
3.  Are There Lockers On The Island?
Yes.  They are located in the passageway near the restrooms of the Star Line Dock, just west of the Shepler's ferry dock.  You can easily locate them after upon arriving on the island.
4.  Where Can We Eat Inexpensively On The Island?

Below is a map of the majority of the restaurants on the island with short descriptions that may help you.  Island Slice Pizzeria and Mighty Mac Hamburgers are a couple restaurants that will be kinder to your budget.
5.  May We Bring Our Dog to Mackinac Island?
Yes, pets are welcome. They do have a leash law and ask that everyone please pick up after their pet. Some lodging facilities are pet friendly and many restaurants have pet seating areas while others will let you bring your pooch to the table on their verandas or patios. Please know only service dogs are permitted inside any restaurant. For more information, please call Mackinac Island's office at 906-847-3783.
6.  What About Access to Sightseeing for Persons with Disabilities?
The Island is a great place for all persons with or without disabilities. There are amigo electric carts, adult strollers, specially designed carriages and more for persons who are unable to walk or walk long distances.
7.  How Long Does It Take to Ride a Bike Around Mackinac Island?
The trail around the Island is wonderful with it's breathtaking scenery and points of interest along the way. The trail is about 8.2 miles and takes anywhere from 1-3 hours depending on how often you choose to stop to view points of interest or to rest.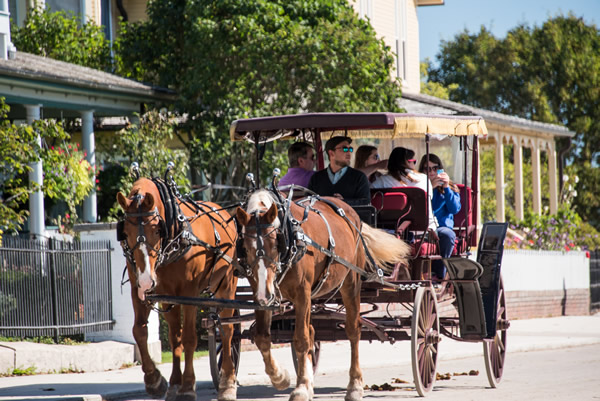 ---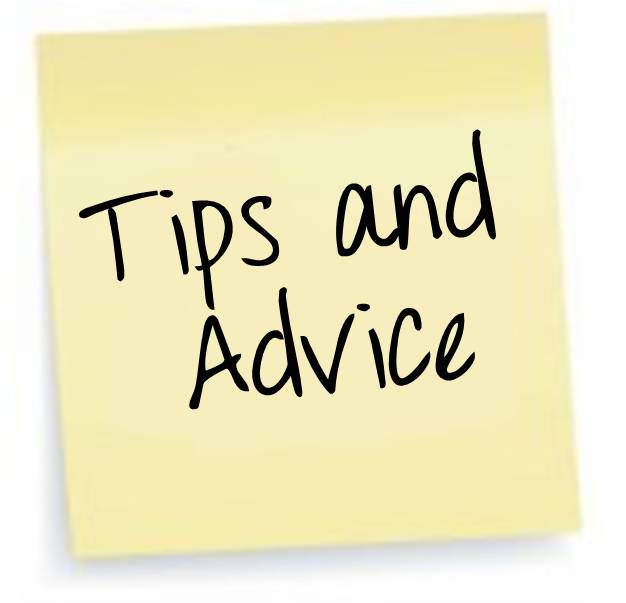 If you are on a budget, you definitely will stretch your dollars by staying off the island.  There are plenty of restaurants and shops so you won't feel like you are missing out. 
Shepler's ferry offers a military discount! 
Wear comfortable shoes
If you have asthma or horse allergies, be aware of the strong horse presence on the island. Bring an inhaler if you use one.

---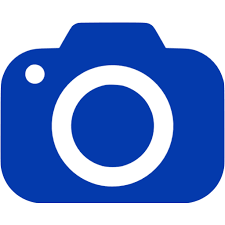 Don't miss the stunning Mackinaw Bridge at dusk and at night.  Bring your tripod.
Arch Rock is one of the most photographed areas on the Island.
---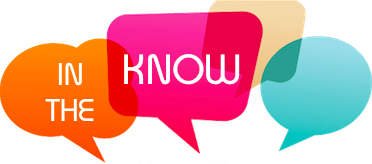 Shepler's Ferry also has numerous lighthouse cruises. 
Plan ahead to take the special ferry that goes under the Mackinac Bridge.
You may bring your bike on the ferry to the island for a fee.  It's cheaper than renting a bike on the island.

Sitting on the veranda of the Grand Hotel will cost you $10 each unless you eat the buffet style lunch which includes a self guided tour of the Grand Hotel.

Have A Great Tip About Visiting Mackinaw?
Do you have a great Tip About Visiting Mackinaw? Share it!