Ultimate Mackinac Island Guide: Best Hotels (+Grand Hotel), Best Things to Do, Arch Rock, Transportation, Ferry, Secret Places, Maps and FAQ's!
Ultimate Mackinac Island Guide | By Sherry Trautman | Traveling Michigan
Grab our ULTIMATE Mackinac Island Trip Guides!! 
This incredible island is an adventurer, naturalist and photographer's paradise as it is rich in history, hiking trails, scenic views, nostalgic churches and natural wonders. 
The island can only be reached by boat or ferry which adds to the charm and excitement of visiting.  
You can visit the island just for the day as the ferry ride is affordable and only 20 minutes long.  
If the Island is at the top of your Michigan bucket list, let's go!! Horse drawn carriages, butterflies, forts, bike riding, kayaking and fudge are waiting for you!!  
When planning your Mackinac Island Vacation you will need the Six Guides below.

1. Planning Your Mackinac Island Vacation + Mackinac Island Hotels
There are so many places to stay on Mackinac Island! We have a map of hotels on Mackinac Island and info about each. 
Check out:

2. Best Things To Do on Mackinac Island
Check out:
3. Getting Around Mackinac Island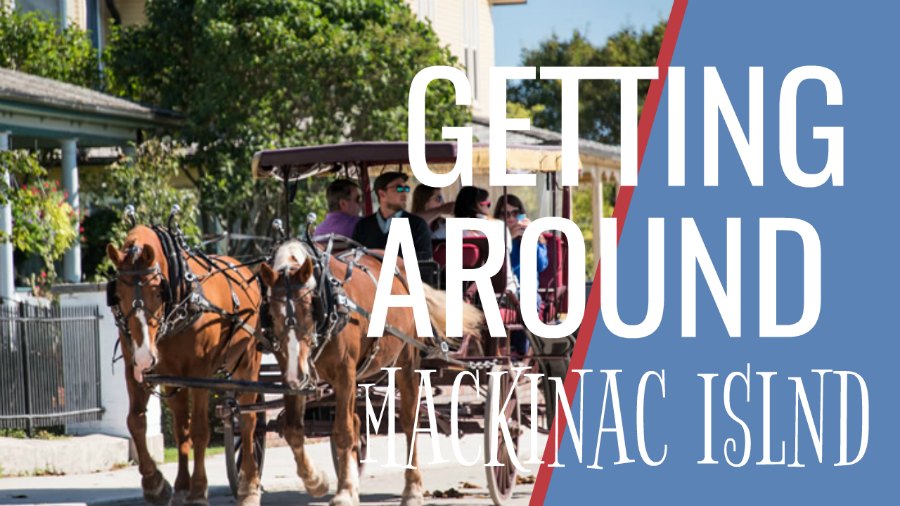 Check out:
TRUST ME: DON'T PLAN ON WALKING IT...unless you are a runner or are well conditioned (along with everyone else in your party) I recommend renting or bringing your bike.  Unless you like the idea of dragging yourself up and down steep hills for miles and miles--->for fun.  If you are walking, it's all fun and games for about an hour and then everyone is cranky. 
4. Mackinac Island Frequently Asked Questions
There are so many things to know before you go! 
5. Visit Mackinac City!
Check out:
6. Shepler's Ferry Tips to Mackinac Island
We got up bright and early and was at Shepler's parking lot by 9:30 a.m.  I was determined to get there early as I REALLLLLY wanted to make one of the early ferry trips that go under the bridge. 
These special ferry trip takes a little longer because it will travel under the bridge so you can obtain a rare view of the structure of the bridge.  Definitely worth the experience!  Check out their schedule to see which early morning trips go under the bridge.  

We parked, unloaded our bikes and rode to the ferry docks.  If you aren't taking your bike, Shepler's has a nice covered tram that will take you to the docks.  

As a note, Shepler's gives a military discount for active or veteran service. 
You can purchase your tickets on-line (recommended as you get a discount) so you can purchase a variety of add on's like bringing your bike, carriage rides and tickets for the Fort. That way I just showed the supplied bar code in an email on my phone.  No need to print anything.  
The tickets are good for any date and time so you will need to get there early enough to guarantee your seat.
Upon arriving at the dock simply get in line with your bike.  Have your email ready with the bar code as someone will scan it.  You will be supplied a blue tag to apply to your bike and they load your bike as you board the boat.  Easy peazy.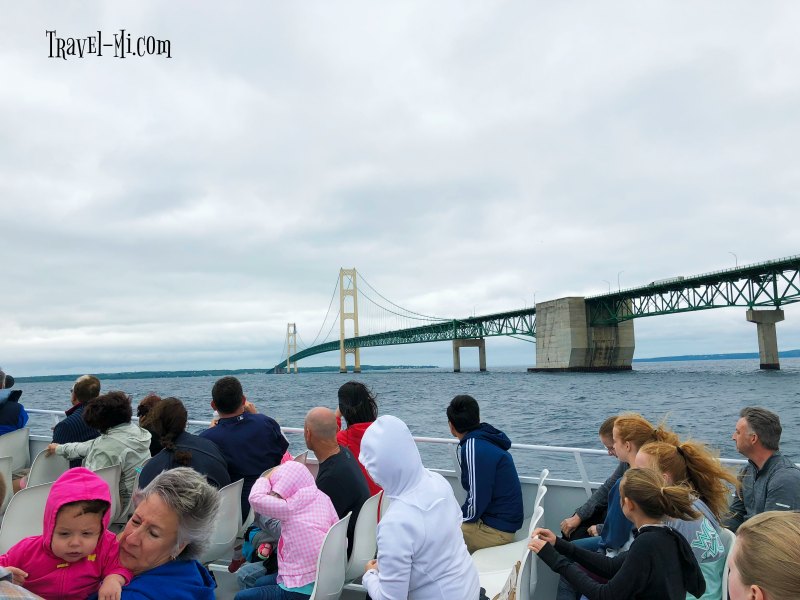 This ferry ride is an excellent opportunity for photographers to obtain a different perspective of the bridge. 
After passing under the bridge the ferry will continue to the Island.  Just so you know, the ferry has restrooms.  Oh, and the top deck is WINDY and YOU WILL MOST LIKELY GET WET.  The right side seemed less wet.
Keep an eye out for the Round Island Lighthouse that is located on Round Island, east of Mackinac Island.  It was erected in 1895.  

Did you know Mackinac Island was once a National Park??
I received an email from a reader informing me of a fascinating fact about Mackinac Island...
125 years ago Mackinac Island State Park was established as Michigan's first state park (the first state park in the entire country!). However, two decades prior, Mackinac Island was known as Mackinac National Park!
It was the second national park in the United States after Yellowstone National Park!! What a cool fact!! (Thanks, Toby!)
---
If you are on a budget, you definitely will stretch your dollars by staying off the island.  There are plenty of restaurants and shops so you won't feel like you are missing out. 
Wear comfortable shoes

If you have asthma or horse allergies, be aware of the strong horse presence on the island. Bring an inhaler if you use one.

---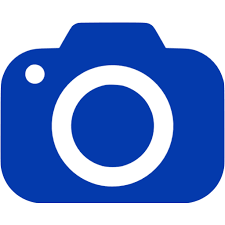 Don't miss the stunning Mackinaw Bridge at dusk and at night.  Bring your tripod.
Arch Rock is one of the most photographed areas on the Island.
---
Shepler's Ferry also has numerous lighthouse cruises. 
Plan ahead to take the special ferry that goes under the Mackinac Bridge.
You may bring your bike on the ferry to the island for a fee.  It's cheaper than renting a bike on the island.

Sitting on the veranda of the Grand Hotel will cost you $10 each unless you eat the buffet style lunch which includes a self guided tour of the Grand Hotel.

Join Us on Instagram!  We're fun!
Have A Great Tip About Visiting Mackinaw?
Do you have a great Tip About Visiting Mackinaw? Share it!