Upcoming Frankenmuth Events and Fun Things To Do: See Our Monthly Event Calendar!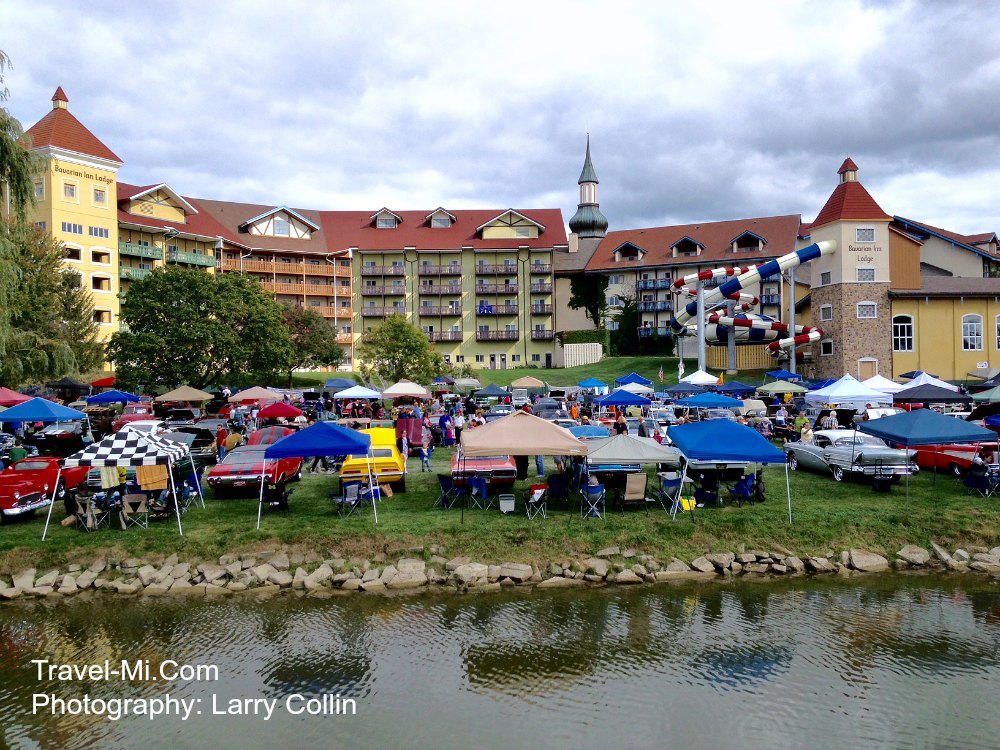 Upcoming Frankenmuth Events and Fun Things To Do: See Our Monthly Event Calendar! | By Sherry Trautman | Traveling Michigan
Don't miss the fun! See our upcoming Frankenmuth calendar of events and fun things to do in Frankenmuth!
Be sure to plan ahead and book your Flights to Frankenmuth and your Frankenmuth Lodging as soon as possible as the popular hotels tend to book up quickly. Many of these events are free and the few that charge are generally under $15.  
Be sure to visit our Frankenmuth Michigan page for things to do in Frankenmuth!
Frankenmuth Upcoming Events in January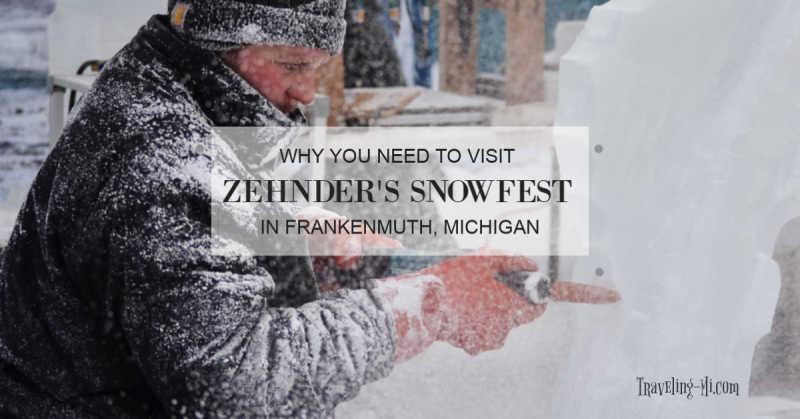 This is the one time of year we hope that it's cold!  Frankenmuth is hoppin' during this event which features judged snow sculpting and ice carving competitions.  Bring the kids as there is a fun children's area and a warming tent to thaw out cold fingers and toes.  
After you've picked your favorite sculptures, stick around as a fireworks display is sure to heat up the night! So bundle up, Snowfest is an event you don't want to miss!
See all January events with dates!
March Frankenmuth Calendar of Events
Bavarian Easter Celebration

During two special weeks in March and April, elaborate Easter displays known as Osterbrunnen is on view for you to enjoy!  
See all Michigan March events and April events with updated dates
Upcoming Frankenmuth Events in April
80's Fest!
Serious Frankenmuth Fun!  This over-the-top event allows you to dress in your favorite 80's attire without being mocked!!  So here's your chance to break out the Suave, tie die and sunglasses!  Be sure to vote in the look-alike contest.
Get your groove on while rocking out to live cover bands while going down memory lane with your fiends.  Very affordable tickets available at www.80sfest.org  
See all Michigan April events with updated dates.
May Frankenmuth Events
Mother's Day Buffet
The Bavarian Inn Lodge offers a delicious Mother's Day buffet to show her how much you love her...never mind that you love chicken too. 
Dog Bowl
The Frankenmuth Dog Bowl is the ultimutt in furiffic fun in Michigan! Held every Memorial Day Weekend in Frankenmuth, Michigan, this high energy dog event is a favorite among kids and adults! You with laugh, clap and cheer on the adorable dogs as they dive and catch discs mid-air in a variety of agility tests.  I don't know about you, but I'm there for the wiener dog races....

World Expo of Beer
Michigan's largest international beer sampling event!  Over 150 beers and non-alcoholic beverages from breweries around the world.  In addition to beer, the expo will have local cuisine, beer school and demonstrations.  The World of Beer expo is held outside in Heritage Park (near the covered bridge).
Hot Air Balloon Championships
The sky will be ablaze with color from numerous hot air balloons dotting the horizon during morning and evening competitions.  Don't miss the nightly balloon glow.  And the best part?  It's FREE! 
June Frankenmuth Events
Annual Bavarian Festival!
Dance on over to the Bavarian Festival held each year in Heritage Park for some serious Frankenmuth fun!  Enjoy lively Bavarian music played by brightly dressed German bands as you savor domestic German and Domestic beers.  Not to mention there will be princesses! 
Be sure to watch the colorful parade and cheer on the Bavarian Festival Olympics with past challenges were a Dirndl Relay, 5 Legged Relay, Watermelon Eating Contest, Pretzel Relay, Super Game Relay, Pitcher Brigade, Strawberry Smash and Keg Roll. Seriously, how fun is that?! To get involved, see the website listed at the bottom of the page.
Don't miss out on delicious bbq chicken or sausage dinners while watching authentic maypole dancers weave their magic.  It's a fun time!
By the way, have you always dreamed of being a princess?  If so, the Bavarian Festival Princess Program may be perfect for you!
Keepsake Collections Arts and Craft Shows
These popular arts and craft shows are held numerous weekends from June through September.  Check the website below for current dates. 
See all Michigan June events and current dates.
July Frankenmuth Events
Holy moley, you won't be bored this month! 
Volkslaufe (The People's Race)
More than 2,500 people train and anxiously anticipate the race that passes by several of Frankenmuth's popular landmarks.  There are so many options in this race that everyone can participate!!  You can do it!! 
Frankenmudder

Get dirty for a cause!!  This three mile boot-camp style mud run is a fundraiser for Michigan's Military and Space Heroes Museum.  For bragging rights, runners face more than 15 challenging obstacles involving running, crawling, climbing and swimming.  
Cass River Living History Encampment
Have you ever wondered what it was like to be in the military during the 18th century?
Witness battle reenactments, flag raising, musket firing.  Enjoy a period concert, games and fashion show!  Visit and tour military camps and shop at historical vendors. 
Antique Fire Muster
Antique fire trucks will be on display in the Heritage Park.  Don't miss the exciting parade through downtown Frankenmuth on Saturday morning.
Flower Festival!
See ALL Michigan July events and current dates
August Frankenmuth Events
Summer Music Festival
Polka, Polish, German and Slovenian style music will be going strong in the Harvey Kern Pavilion located in Heritage Park.  Come hungry as the food and drinks will be flowing.  Mark your calendars so you don't miss any Frankenmuth Fun!
See ALL Michigan August Events and current dates.
September Frankenmuth Events
Auto Fest
Over 2000 classic cars, street rods and muscle cars will fill Heritage Park.  Stroll along the beautiful Cass river while checking out these sweet rides. This is my husband's favorite festival of the year as he loves muscle cars (I don't mind them either!)
Lots of food including burgers, chips and brats are available.  Friday night is the Big Block Party on Main Street.  Saturday night is the Oldies Fest dance party in the Harvey Kern Pavilion. 
Frankenmuth Oktoberfest
One of the biggest events of the year!  This fantastic German festival features great food, drinks (try authentic Hofbrauhaus Oktoberfest beer), authentic entertainment and dancing on a large wooden dance floor.  Oktoberfest is located in Heritage Park in the Harvey Kern Pavilion.
With Frankenmuth's unique German heritage and culture, the Frankenmuth Oktoberfest works to preserve the sights and sounds of the Munich Oktoberfest. Tickets can be purchased at the gate.
See ALL Michigan September Events with Current Dates.
October Frankenmuth Events
As the weather cools down, the Frankenmuth Fun heats up!  
Bruckelaufe (Bridge Race)
The Frankenmuth Jaycee's sponsor the Brukelaufe Half Marathon and 5K.  The Bruckelaufe crosses 13 scenic bridges during its 13.1 mile course.  
Wein and Stein
Come on out and sample beer, wine and snacks at a variety of pubs, waterparks, quaint wine bars, breweries and more.  Purchase your tickets at the Visitor Center on Main Street.
Michigan's Big County Fest
Big Frankenmuth Fun!  This indoor festival located at 601 Weiss Street is the not-to-miss event!  Food trucks, numerous fantastic county bands and free line dancing makes for one heck of a night!  There will be lots of drink options so throw on your cowboy boots and let's go!  One of our favorite Frankenmuth Events!
Scarecrow Fest
Meander through the town searching for all of the unique costumed scarecrows.  Can you find them all?  Text your vote for your favorite!  
See all Michigan October Events with current dates!
Grab Our Frankenmuth Michigan Guides!
More Cool Stuff!