The Ultimate 2021 Guide of August Michigan Events and Best Things to Do in Michigan This Weekend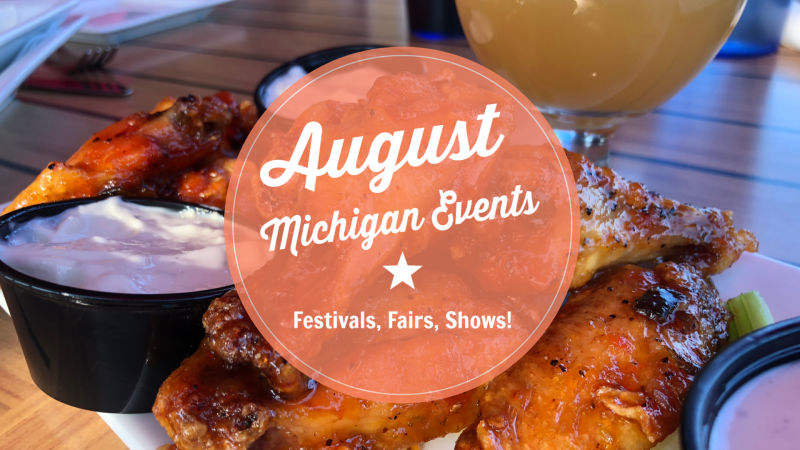 August Michigan Events and Things to Do | By Sherry Trautman | Traveling Michigan at Travel-Mi.com
The ULTIMATE SOURCE of 2021 Michigan events and fun things to do in Michigan in August! 
Grab our Boredom Zapping Ideas for things to do in Michigan this summer!
Best Southwest Michigan events monthly calendar. See what's happening in Michigan today!
Destinations: Detroit, Traverse City, Frankenmuth, Ann Arbor, Kalamazoo, Petoskey, Charlevoix, Houghton Lake, Midland, South Haven, St. Joseph, Grand Rapids, Marquette, Upper Peninsula and more!    
Plan your August Michigan trip or vacation around our inspiring festivals and events! 
August Michigan events are full swing!  BBQ's, picnics, hiking, fireworks, boating, sailing and exploring is at its max! 
Traveling Michigan in August is absolutely stunning as our State Parks are lush and green, our lakes are warm and sparkling, and our state is RIPE for discovery! 
Farm markets, zoos, beach towns, festivals and museums are waiting for your visit.  Let's travel Michigan together!
Join us on Instagram where I've posted all of our August Michigan adventures!  We hope you enjoy our August Michigan events and fun things to do!
And as always, if you have August Michigan events that you would like listed, let us know here!
Get ready to pick blueberries in late July through August!!

THE BEST August Michigan Events-2021
There are so many awesome August Michigan things to see, do and explore!! No way you will be bored traveling Michigan this summer!
Grand Haven Coastguard Fest, Cancelled 2020, 113 N 2nd St, Grand Haven, MI. Tons of concerts, cardboard boat races, food and more!
Kalamazoo Ribfest! August 2021, Kalamazoo, Arcadia Creek Festival Place.  There is a fee to enter in the evening- we love this festival!  Super fun to pop in for lunch with your co-workers to dispute who has the best ribs!
Midland Riverdays + Midland Balloon Fest, Midland, July 30-Aug 1, 2020 Activities include three days of music, food, entertainment, hot air balloons, and activities for all ages. Enjoy kayaking, zipline, concerts, a beer tent and so much more. Here's the schedule!
Glad-Peach Festival, July 31-Aug 2, 2020 Downtown Coloma, Mi
Red Barns Spectacular Car Show and Swap Meet, Aug 1, 2020, Gilmore Car Museum, Hickory Corners, 9 a.m. - 4 p.m. 
Michigan Lighthouse Festival-August 7-8, 2020. Buffet bbq under a tent at the Fort Gratiot Lighthouse in Port Huron, arts and crafts and boat tours!!

Tawas Bay Riverfront Fine Arts Festival,(DATE TBD), 10 am -4 pm, Shoreline Park, Tawas City, Across from Iosco County Building
Kalamazoo County Youth Fair, August 11-15, 2020, Expo Center at 2900 Lake St, Kalamazoo, MI
Sidewalk Festival of Performing Arts Aug 2021 Dates Unconfirmed, Artist Village Detroit & Surrounding Areas

|

17336 Lahser Rd, Detroit, MI. The festival is a wide variety of experiential and interactive art such as dance performances, music, theatrical productions, sculptures and other art installations.
National Blueberry Festival and Craft Fair, August 6-9, 2020, South Haven, MI Music, wine and beer tent, farm days and blueberry everything!!
Urban Salvage Vintage Market, August 8-9, 2019 at 9-4 pm. Bay City Veteran's Memorial Park. $5 entry fee.
Summer Music Festival, August 11-15, 2020, Frankenmuth. 
Czaika's Blueberry Farm-a U-PICK farm south of Tawas City. The bushes are a mid-height variety which usually ripens late July into early August.
Tour the Tawas Point Lighthouse-Tawas, Every Tuesday in June, July and August, 2:00 pm – 4:00 pm, the Friends of the Tawas Point Lighthouse and State Park will be welcoming visitors to the lighthouse for a donation.  Visitors are free to tour the lighthouse, ask questions, and climb the tower.  A Recreation Passport is required to enter the State Park.
Michigan Lavender Festival, August 13-15, 2020, Imlay, MI. NOTE: Michigan Lavender Festival 2020 – is now a VIRTUAL Experience – is being designed so that you can have an interactive, dynamic experience from the comfort of your home, or wherever you want to be a part of it. You can have access to the recorded presentations through the end of September, so pop onto their website to get a free ticket.  There will be lavender presentations, workshops and demonstrations, as well as a virtual lavender farm experience. (Next year location: Eastern Michigan State Fair, 195 Midway St, Imlay City, Michigan.  I went last year and it was an AMAZING experience! Can you say lavender ice cream?!)
Calhoun County Fair, August 16-22, 2020, Calhoun County Fairgrounds Marshall, Michigan. 

Sunflower Day, Aug. (TBD) at Red Egg Farm, 9123 Spring Arbor Rd, Spring Arbor, MI 

Midland County Fair, Aug 16-22, 2020, Midland MI

Keepsake Arts and Crafts Show, August 14-16, 2020, Zehnder Park, 959 Flint St, Frankenmuth, MI. Fun August Michigan Things to do!


Michigan Fiberfest, Aug 12 – Aug 16, 2020, Allegan County Fairgrounds, 150 Douglas St, Allegan, MI.
Wild Blueberry Festival, August CANCELLED, Paradise, Michigan.  Arts and Crafts Fair, Blueberry Jamboree, Entertainment and food!!!  Visit www.wildblueberryfestival.org for more info!
Mustang Memories Car Show, August 16, 2020, Ford Motor Company World Headquarters, 1 American Rd, Dearborn, Michigan

Annual Boat Walk, August 15, 2020, Michigan Maritime Museum, South Haven, Michigan, 12-4 p.m.
Annual Chicken Wing Thing, August (DATE TBD), Dark Horse Brewery, Marshall, MI, 2-11:30 p.m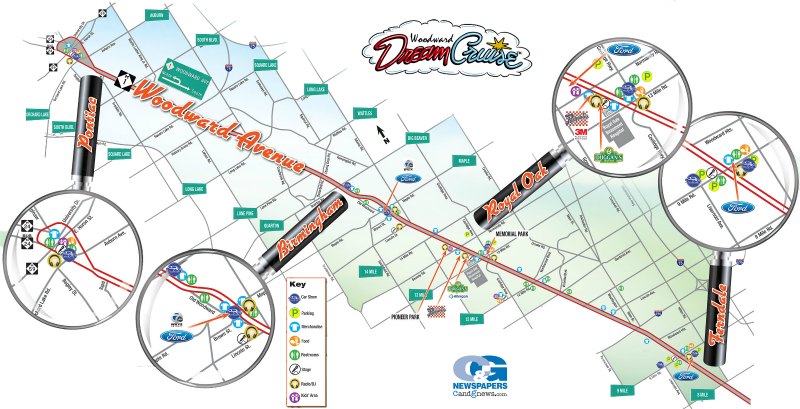 Woodward Dream Cruise, August 2020 CANCELLED, Woodward Ave, Detroit, MI. The Woodward Dream Cruise is the world's largest one-day celebration of classic car culture that attracts over 1 million visitors, and more than 40,000 muscle cars, street rods, custom, collector and special interest vehicles. 
Chalk Walk Art Festival, August 15, 2020, 12 p.m.-7 p.m. 901 N Water St., Bay City, Michigan
Relix Riot Traditional Hot Rods and Customs Show, August 15, 2020, 9:00 am - 6:00 pm, Gilmore Car Museum, 6865 W Hickory Rd, Hickory Corners, MI 
Lunch in Lavender, Lavender Hill Farm, 7354 Horton Bay Rd N., Boyne City, MI.  Wed, Aug 5th, 2020 at 12:00 pm, Wed, Aug 12th, 2020 at 12:00 pm, Wed, Aug 19th, 2020 at 12:00 pm, Wed, Aug 26th, 2020 at 12:00 pm. 

Purchase tickets early! 
Appledore Dinner Sails, 107 5th St, Bay City, MI   Sail the Saginaw Bay! Enjoy the sails, the sunset, and a delicious catered dinner. Friday night sails feature a light BBQ dinner and run from 6p – 9p. Saturday night Dinner Sails are four hours long and many feature live entertainment!  
More August Michigan Events
Berrien County Youth Fair, August 17-22, 2020, Berrien County Fairgrounds, Berrien Springs, Michigan.
Michigan Renaissance Festival, (weekends and labor day only) Holly Michigan.  

Weekends & Labor Day • 10am - 7pm, 

Aug. 22 - October 4, 2020. 

Located at 12600 Dixie Hwy., Holly, MI.  

This is one heck of a great event, we have gone many times!
Cadillac Made in Michigan Artisan and Farm Market, CLOSED 2020  Join us at the new Market Place building next to the Cadillac City Park! Unique, enjoyable shopping experience for all!
28th Street Metro Cruise, August 2020 CANCELLED.  Bring your lawn chairs and sit back while awesome vehicle parade by on 28th St. in Grand Rapids.  
Kalamazoo Balloon Fest, August 28th, 29th, and 30th, 2020, Gull Meadow Farms, Richland, MI. FREE!

Summerfest, August 28-30, 2020, Downtown Hastings.  Come out to enjoy Arts and Crafts, Saturday's parade, Sunday's Car Show, and the ongoing entertainment. Several sports tournaments and a 5/10k run/walk.
Taste of Downtown Bay City, August 22 at 11:00 pm - 6:00 pm, 1309 S Farragut St, Bay City, MI
Backyard Burgers and Brewfest, August 27, 2020 Festival Market Square, Battle Creek, MI, 6-11:30 p.m 
Allegan Antiques, August 30, 2020, 150 Douglas St, Allegan, MI, over 200 vendors!! 8-4 p.m., $4 admission, free parking.  It's a blast!
We hope you enjoy our exciting August Michigan events and ideas of fun things to do!
Don't miss a moment of August Michigan events and fun!  Join our newsletter to have events and fun delivered directly to your inbox!
What Michigan Events Are Coming Up Next?
Disclaimer: Please be sure to visit a particular event's website to verify dates, times, happenings and details.  We make every possible effort to be verify these the event details but as we are human, mistakes can occur and event dates/times can change.  If you see an error below, PLEASE let us know and we will correct it.

Event Centers in Michigan
Still bored? Don't forget to check these Michigan event centers/theaters/auditoriums across Michigan for concerts, events, shows or comedy entertainment! 
Here are a few Michigan event centers to inspire you!  
Cobo Hall-Detroit
Midland Center for the Arts-Midland
Dow Gardens-Midland
Kalamazoo State Theatre
Fire Keepers Casino
Soaring Eagle Casino-Mt. Pleasant
Wings Event Center-Kalamazoo
Miller Auditorium-Kalamazoo
Civic Auditorium-Kalamazoo
Chenery Auditorium-Kalamazoo
Kellogg Arena-Battle Creek
LMC Mendel Center-Benton Harbor
Franke Center for the Arts-Marshall
The Bob-Grand Rapids
Van Andel-Grand Rapids
Devos Place-Grand Rapids
Dow Event Center-Saginaw
Being bored sucks! Never miss another event! Join our network of Traveling Michigan Explorers!  Be a part of this amazing community of travelers!

Subscribe To Receive Exciting Destinations, Day Trips and Fun Directly to Your Inbox!
Sign Up to Our Newsletter to Get the 5 Free Must Have Apps to Travel in Michigan Like a Boss!
Follow Us on Instagram 
Check Out Our Traveling Michigan Videos on Youtube!
Check out our off-road Keweenaw Peninsula adventures on YouTube!
You May Also Like...
We would love to hear your ideas!
Share your Michigan events, stories, photos and ideas! We love to be inspired!