The Best December Michigan Events and Month Calendar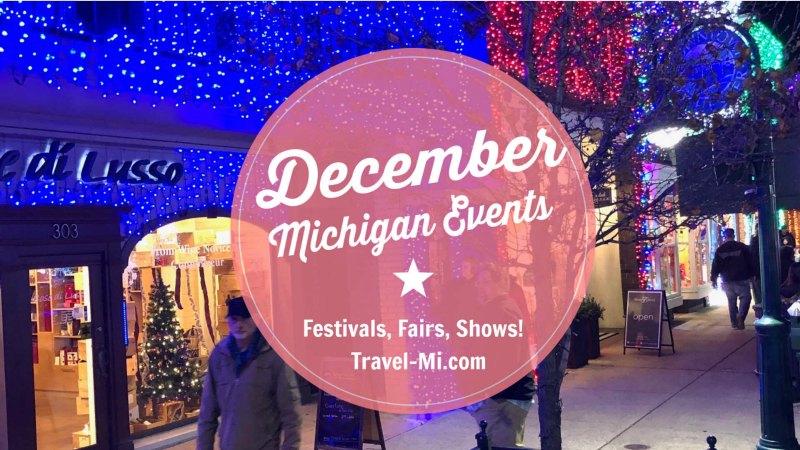 The ULTIMATE SOURCE of 2020 December Michigan events and fun things to do in Michigan for families, couples and friends! Grab our 21 Boredom Zapping Ideas! 
Destinations: Detroit, Ann Arbor, Grand Rapids, Kalamazoo, Lansing, Traverse City, Charlevoix, Houghton, Midland, Alpena, South Haven, St. Joseph and more!  
December Michigan events are full swing! Cosmic Light shows, steam trains, Christmas lights and visiting Santa are just a few of December events to look forward to!
Traveling Michigan in December is absolutely stunning as our nights are cool but our days are sunny and still perfect for discovering forest walks! 
Let's travel Michigan together!
Join us on Instagram where I've posted all of our December Michigan adventures!  We hope you enjoy our December Michigan fun things to do!
And as always, if you have December Michigan events that you would like listed, let us know here!
Get ready for Santa Visits, Sled Dog Adventures and Fun for couples, solo travel and friends this December!!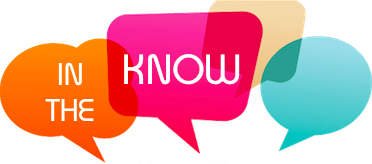 Looking for Michigan Deals and Discounts on Cyber Monday? Check these spots...
*Shepler's Ferry for Mackinac Island
*Wharton Center for Performing Arts
*Padding Michigan offers amazing discounts on paddling Pictured Rocks when you buy in December.


THE BEST December Michigan Events 2020


Meadow Brook Hall's Holiday Walk, Friday, Nov. 27 – Wednesday, Dec. 23, 2020. 350 Estate Drive, Rochester, Michigan. It's the most wonderful time of year! Meadow Brook Hall's annual Holiday Walk brings the magic of the season alive with an unforgettable series of activities and special events. Experience the wonder of more than 50 magnificent trees—including a 10-foot tall Poinsettia tree created by 150 live plants, dazzling trimmings, and lights galore! (FEE)
Kerstmarkt, Holland, MI, 

Saturday, November 23 - Saturday, December 14, 2019, 

8th Street Market Place in front of the Civic Center.  "Kerstmarkt" in the Dutch language means "Christmas market." It's a fun venue for local artisans and specialty shops to sell their wares while shoppers gather, enjoying traditional food, drink and entertainment.
Kerrytown District KindleFest, Ann Arbor Farmers Market
315 Detroit St, Ann Arbor, MI. An Outdoor Holiday Market, December 2020 CANCELLED - 4 pm until 10 pm,  Come out for Midnight Madness throughout the business districts of Ann Arbor andThe KindleFest Market, or Christkindlmarkt as known in Germany.  Features artisans, farmers and retailers selling their holiday wares plus traditional food, mulled wine and beer.
Birmingham Michigan Winter Markt, Shain Park, S Bates St and W Merrill St, Birmingham.  A traditional Winter Market with a Bavarian Theme featuring traditional holiday art, decorations and crafts, traditional German food, live entertainment, ice sculptures, Santa Claus House, live reindeer, horse-drawn carriage rides, and more! Dates & Hours: December 6, 2019 – 4:00 pm - 9:00 pm. Tree Lighting is at 6:00 pm. December 7, 2019 – 10 am - 9:00 pm and December 8, 2019 – 10:00 am - 4:00 pm.


Winter Dog Sledding Adventures, Otter River Sled Dog Training Center and Wilderness Adventures, 35605 River Road, Tapiola, MI "Come join us on a cool morning or evening as we navigate our 6 seater side x side, powered by sled dogs, along the beautiful trails near the Otter River. See how professional canine athletes keep fit during the off season, as they prepare for great races such as the Copperdog 150 in Calumet, MI, John Beargrease Marathon in Duluth MN, the Taquamanon Falls race in Newberry, MI, the UP200 in Marquette, MI, and eventually, the Yukon Quest and the Iditarod. Learn how a dog is trained from puppy hood to lead dog status, what kind of diets are required, what is required of mushers, and how you can get involved with this great sport. Once the snow stays, we switch to sleds with the option of being a passenger, or learning to drive your own sled. We look forward to hooking up dogs with you!" What an awesome December Michigan event!



Holiday Nights in Greenfield Village is one of the top Christmas experiences in the country! December 4-6, 11-13, 15-23, 26-28, 2020. Book your spots in early November as they sell out fast!
Manistee's Victorian Sleighbell Parade & Old Christmas Weekend, December 5-8, 2019 The Victorian city of Manistee kicks off the festivities with its annual Victorian Sleighbell Parade & Old Christmas Weekend. This popular event brings as many as 10,000 visitors to Manistee to experience the wonder of a Christmas gone by. The highlight of the parade is the Belgian draft horses that pulls a 30' Christmas tree down River Street in downtown Manistee.
Highlights include:
The Festival of Trees, Friday 1-8pm, Saturday 9:30am-8pm, Sunday 11am-1pm.Guided tours of Dempsey Mansion every day at 1, 2:15 & 3:30pm. Sno Snake Sho Art Exhibit, Friday & Saturday, 10am-4pm, Ramsdell Theater.Tours of the Ramsdell Theater, Friday & Saturday at 1, 2, and 3pm.
Thursday
Photograph exhibit displaying winter seasons in Manistee, Manistee County Historical Museum, 10am-5pm
Sleighbell Spiced Wine Release, 11am-5pm, Douglas Valley
Chamber Business After Hours, 5:30pm-7:30pm, Ramsdell Theatre Ballroom.
Victorian Dessert Concert, 7pm, First Congregational Church

Friday
Photograph exhibit displaying winter seasons in Manistee, Manistee County Historical Museum, 10am-5pm
Ramsdell Theatre Tours, 1, 2 & 3pm on the hour
Christmas Cookie & Wine Pairing, 12pm-5pm, Douglas Valley Downtown, 431 River St.
Downtown Soup Cook-Off, 4:30-6:30pm, downtown Manistee
Kids & Kupcakes, 6:30-7:45pm, Ramsdell Theater Ballroom
Hope of Christmas Concert, 7pm, Faith Covenant Church

Saturday
Cookie Fun for Everyone, 8am-2pm, Manistee United Methodist Church
Jingle Bell Jog 5k run/walk, 10am, Kennedy Elementary School.
Sleighbell Bazaar and Craft Show, 9am-4pm, Manistee High School.
Vogue Theatre Free Christmas Classic Movies, 10am-5pm, Vogue Theatre.
Parents & Paint, 10am-noon, Ramsdell Theatre Ballroom Balcony.
The Old Kirke Museum, 11am-2pm, 304 Walnut St.
Love for Children Sleighbell Chocolate Shoppe, 11am-5pm, Christian Faith Church International, 55 Division St.
Meet the Grinch, 11:30am-1pm, Happy Owl Bookshop.
Christmas Cookie & Wine Pairing, 12-4pm, Douglas Valley.
Carriage Rides down River Street, 12pm-3:30pm.
Canvas & Cheer, 1-3pm, Ramsdell Theatre Ballroom Balcony.
Santa's Headquarters, 1-3:45pm, Manistee Municipal Marina.
Pony Rides, 2pm-4pm, Manistee Marina.
Christmas Tea at the Buckley House, 2-4pm, 450 Cedar St.
Christmas at Moving Spirits, 3pm-5pm, 429 River St.
Roasted Chestnuts, 4:30pm-7:30pm, River Street.
Jingle Mingle 4:30pm-7:30pm, Ramsdell Inn.
Chili & Dog Warm Up, 4:30-7:30pm, Manistee United Methodist Church
Victorian Sleighbell parade, 5:30pm, River Street, fireworks and tree lighting after parade
16th Annual Jingle Bell Jam, 7pm-midnight, American Legion
Laith Al-Saadi, 8-10pm, Ramsdell Theater

Sunday-Church services and Santa's Headquarters
SANTA Houses in Michigan! Come see Santa!
Santa House, Midland MI-located on the corner of Main St. and M-20 in Downtown Midland. Ride the Northern Star train!  Enjoy 10-15 minute tours of downtown Midland during the Santa House season.  Departs from the downtown courthouse. Hours are generally 1:30-4:30 and 6:00-9:00 p.m. everyday December 7-23, 2019. See the schedule above! What an awesome December Michigan event!
Birmingham Santa House, Shain Park, 151 Martin Street,
Birmingham, MI. Grab the kids and visit Santa in his quaint "home" under the pavilion in Shain Park. The Santa House is accessible to all and barrier free. 

Santa House hours:
Sunday, Dec. 1st -- 10:00 am - 3:00 pm
Friday, Dec. 6th -- 5:00 - 8:00 pm
Saturday, Dec. 7th -- 10:00 am - 8:00 pm
Sunday, Dec. 8th -- 10:00 am - 4:00 pm
Saturday, Dec. 14th -- 10:00 am - 3:00 pm
Sunday, Dec. 15th -- 10:00 am - 3:00 pm
Saturday, Dec. 21st -- 10:00 am - 7:00 pm
Sunday, Dec. 22nd -- 10:00 am - 3:00 pm
Tuesday, Dec. 24th -- 10:00 am - 3:00 pm
Santa Visits, Bronner's Christmas Wonderland, 25 Christmas Lane, Frankenmuth, MI. Bring your wish list to Bronner's!  Monday-Thursday: 10-11:30 am, 1-4 pm, and 5:30-7pm. Friday: 10 am to 7pm, Saturday: 9:15 am to 7pm, Sunday: Noon to 5:30 pm.
Michigan Christmas Holiday Home Tours and Walks 
Visit their websites for more info on meeting locations, ticket sales and more info.
Frankenmuth Holiday Home Tour, December 7 @ 10:00 am - 4:00 pm, $20. The Frankenmuth Women's Club will host its annual Holiday Home Tour. Four Frankenmuth area homes and Frankenmuth United Methodist Church will be decked out in Christmas finery for visitors to enjoy. A light lunch is included at the church with ticket booklet purchase. Door prizes! Don't miss this December Michigan Event!
Marshall Candlelight Walk, Sat, December 7 – Sun, Dec 8, 740 Verona Rd, Marshall, MI
Cadillac Garden Club Annual Holiday Home Tour, December 7, 10 AM – 3 PM, 112 S Mitchell St, Cadillac, MI
Indian Village Holiday Home VIP Tour, December 7, 2019, 7 – 10 PM, Roostertail, 100 Marquette Dr, Detroit, MI
39th Annual Zonta Homewalk, December 7-8, 2019 1:00-5:00 pm, Midland, MI. Tickets $20 advanced /$25 the day of the walk at rest stop. Ticket pick-up is at the Rest Stop on the day of the event.Rest Stop-Primrose Midland, 5600 Waldo Avenue
A Bit of Nostalgia for a Wonderful December Michigan Christmas!
Dow Gardens Christmas Walk, December 12, 13, 14, 19, 20, 21, 2019 Midland, MI. 5:00 PM until 7:30 PM each evening. Meet Santa's reindeer and listen to carolers sing the songs of the season. Step into the festive conservatory and experience a dramatic display of poinsettias, while enjoying the merry sound of a live string quartet. This is one of our favorite December Michigan events!
Tours of Christmas Past, Dow Gardens, December 19, 20, 2019, 5:30 pm – 6:30 p.m. The Pines of Dow Gardens is a must see this holiday season! Visit rooms decked in festive splendor in their 1899 home. Learn how the Dow family celebrated Christmas!
Holiday Nights at the Henry Ford (MI) December 5-8, 12-15, 17-23 and 26-28, 2019. 6:30 p.m.- 10:00 p.m. Greenfield Village at the Henry Ford, 20900 Oakwood, Dearborn, MI. Mingle with merrymakers amid the smells of roasting chestnuts and warm bonfires: the sounds of carolers, fiddlers and sleigh bells. Every lantern-lit path takes you to a new winter wonder to discover. Strap on a pair of ice skates, send a shout-out to Santa and his magnificent reindeer, find your reflection in a handcrafted ornament and nestle into a horse-drawn wagon for a sing-along through Greenfield Village. 80 acres of living traditions!  Main Street brims with holiday goods, food and warm beverages. Historical home tours open the doors to centuries of favorite family holiday traditions. From the finest tinseled detail to the fireworks-filled sky that marks each evening's finale, make our Christmas story a cherished part of your own. On Dec. 5, 12, 17 and 18 use code HN0419 for $4 off the price of admission-when buying on their website. What an awesome December Michigan event!


December Michigan Events

Christmas at Crossroads Holiday Magic 2019, 

Crossroads Village & Huckleberry Railroad.  

6140 Bray Road, Flint, MI. Village, train ride, buffet options. 

November 29-30 2019, 

December 1, 6-8

, 13-15, 19-22, 26-29, 2019, 

4 – 9 pm. 

$10-$19 

What are the holidays without plenty of lights, plenty of cheer and some good shopping for gifts and stocking stuffers? Christmas at Crossroads Village offers costumed villagers, live entertainment, model trains and craft demonstrations, holiday music and, of course, visits with Santa himself. It's holiday fun for the whole family. 

Please call 810.736.7100 ext. 6  Monday – Friday 8am – 5pm for more information and to purchase tickets. It is highly recommended that you purchase your Huckleberry Railroad train tickets early as they often sell out in advance. Through December, tickets may also be purchased at the Crossroads Village ticket booths during Christmas at Crossroads Holiday Magic operating hours. Ride is approx. 40 minutes long. The train is enclosed and heated for your ride. What an awesome December Michigan event!
Christmas at Wings, 30th ANNUAL ART & CRAFT SALE"Wings Event Center, Kalamazoo, MI. Christmas at Wings will feature a display of products like ceramic, jewelry, digital, photo, fiber, metalwork, sculptures, glass, mixed media, wood, graphics, paintings, food items such as Jerky, Sauces, breads, nuts, fudge, stained glass and more. A favorite December Michigan event!
Christmas Flint Trip Idea-SHHH! Surprising Chris with this December Michigan trip! 
See a Cosmic Christmas Light Show at the Longway Planetarium in Flint 
Dinner at Whitey's Restaurant in Davison
40-minute Christmas train ride on the Huckleberry Railroad, a visit to Crossroads Village and Christmas Buffet (see above for more info!)
Flint Institute of Arts (free on Saturdays)
Details: 
Cosmic Light Show: November 29 - December 30, 2019. 4 p.m. every afternoon, 7 p.m. Thursday, Friday & Saturday
No shows December 24, 25, 31, and January 1. 45 min show, $7 adults. Longway Planetarium, 1310 E. Kearsley Street, Flint, Michigan)
Whitey's Restaurant: 109 N State Rd, Davison, MI 48423 (11 miles from Longway Planetarium)
Huckleberry Railroad, Village and Buffet: 6140 Bray Road, Flint, MI (6 miles from Longway Planetarium)
Best Downtown Christmas Lights
We were absolutely blown away by downtown Rochester's stunning lights! What an awesome December Michigan event!
Crossroads Village, 6140 Bray Road, Flint, MI, Drive through only to see the Christmas lights. December 2, 9, 16, 23-24, 30, 5-9 pm. $5 per vehicle. 
Binder Park Zoo Lights, 7400 Division Drive, Marshall, MI, 

ZooLights runs four weekends Friday, Saturday and Sunday, November 29 – December 22, 2019, 5:00 pm – 8:00 pm each night. Cost $5 – $6.
Wayne County Light Fest-Drive Through
Fifth Third Christmas Lights Drive-Through,

Grand Rapids, MI
The Big Bright Light Show, Rochester, Mi, November 25-January 5, 2020
We hope you enjoy our exciting December Michigan events and ideas of fun things to do!
Don't miss a moment of December Michigan events and fun!  Join our newsletter to have events and fun delivered directly to your inbox!
What Michigan Events Are Coming Up Next?
Disclaimer: Please be sure to visit a particular event's website to verify dates, times, happenings and details.  We make every possible effort to be verify these the event details but as we are human, mistakes can occur and event dates/times can change.  If you see an error below, PLEASE let us know and we will correct it.

Being bored sucks! Never miss another event! Join our network of Traveling Michigan Explorers!  Be a part of this amazing community of travelers!

Subscribe To Receive Exciting Destinations, Day Trips and Fun Directly to Your Inbox!
Sign Up to Our Newsletter to Get the 5 Free Must Have Apps to Travel in Michigan Like a Boss!
Join Us on Instagram, We're Fun!! 
Event Centers in Michigan
Still bored? Don't forget to check these Michigan event centers/theaters/auditoriums across Michigan for concerts, events, shows or comedy entertainment! 
Here are a few Michigan event centers to inspire you!  
Cobo Hall-Detroit
Midland Center for the Arts-Midland
Dow Gardens-Midland
Kalamazoo State Theatre
Fire Keepers Casino
Soaring Eagle Casino-Mt. Pleasant
Wings Event Center-Kalamazoo
Miller Auditorium-Kalamazoo
Civic Auditorium-Kalamazoo
Chenery Auditorium-Kalamazoo
Kellogg Arena-Battle Creek
LMC Mendel Center-Benton Harbor
Franke Center for the Arts-Marshall
The Bob-Grand Rapids
Van Andel-Grand Rapids
Devos Place-Grand Rapids
Dow Event Center-Saginaw
Check Out Our Traveling Michigan Videos on Youtube!
Check out our off-road Keweenaw Peninsula adventures on YouTube!
Popular Pages You May Also Like...
We would love to hear your ideas!
Share your Michigan events, stories, photos and ideas! We love to be inspired!