The Ultimate 2021 Guide of February Michigan Events

The ULTIMATE SOURCE of 2021 February Michigan events! Grab our 35 Boredom Zapping Ideas for things to do in Michigan! 
Destinations: Detroit, Ann Arbor, Grand Rapids, Kalamazoo, Lansing, Traverse City, Charlevoix, Houghton, Midland, South Haven, St. Joseph and more!  
Plan your February Michigan trip or vacation around our inspiring festivals and events! 

Yeah, I get it, it's winter.  It's cold. But so what? I mean, that's why you bought that super cute winter coat with the buttons that matches your favorite warm fuzzy gloves and fluffy scarf.  You DID plan to wear them outside, right? 
They want to be used!!!! So, bundle up, get outside and explore your favorite cities in the dead of winter.  Because who knows, you just might have a fantastic adventure!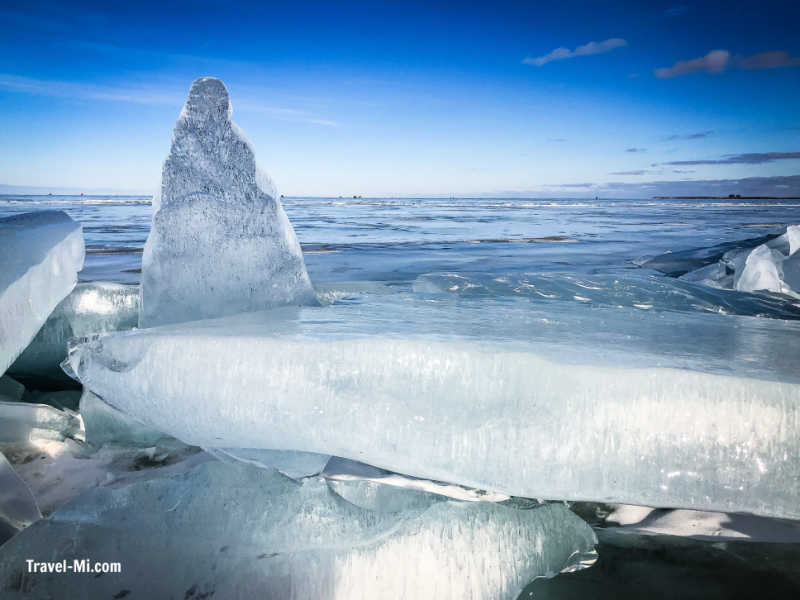 February Michigan Events 2021
Soo International 500 Snowmobile Race- Sault Ste. Marie. February 1-6, 2021. Watch a fun snowmobile race just for kids!  Then it gets serious as professional drivers race their snowmobiles around a one mile track.
Michigan International Auto Show, DeVos place, Grand Rapids, February 4-7, 2021
Magic Ice Fest, St. Joseph, January 31, 2020 - February 2, 2020, Ice carving competitions, Fire and Ice Party, frozen fish toss, ice bowling.
Ann Arbor Folk Festival-Hill Auditorum, 

Friday, January 31 and Saturday, February 1, 2020

. Can you say banjo's, fiddles and double bass, oh my?! 
Downtown Kalamazoo Restaurant Week, January 31-February 9, 2020, Kalamazoo, MI
Ice Breaker Festival, South Haven, February 5-7, 2021, Ice Sculptures, Chili Cook-off, Cardboard Sled Races, Pub Slide, outdoor ice skating, horse drawn wagon rides, s'mores roasting and so much more throughout downtown South Haven.
Mt. Clemens Ice Carving Show, 70 Macomb Place, Downtown Mt. Clemens. Jan 31, 2020 - Feb 02, 2020, Sat. 10 a.m.-4 p.m. Sun. 10 a.m.-3 p.m., Ice carving demos.  Oooh, this sounds like a fun February Michigan thing to do!
North American Snow Festival, Cadillac, MI, January 31, 2020 to February 1, 2020. Speed Fishing Tournament on Lake Mitchell, chili cookoff, more!
Shadowfest, 

Charlevoix, 

February 1, 2020, 10:30 a.m. -5 p.m.
Treetops Beer & Wine Festival, Gaylord, February 1, 2020, 6:00 pm - 10:00 pm, $25-$45 per person, foods station and over 40 Michigan breweries.
Annual International 500 Snowmobile Race, Sault Ste. Marie, Saturday, February 1, 2020. Join thousands of drivers, sled heads, and snowmobile enthusiasts for the professional racing excitement of the annual International 500 Snowmobile Race! The I-500 is the world's longest, fastest, toughest, and most-exciting oval race event. 
Charlevoix Ground Hog Shadow Fest, Friday, February 1, 2019, 5:00 PM - 8:00 PM | Candle Light Walks at Mt McSauba, Saturday, February 2, 2019, 9:00 a.m.- 6:00 p.m. Candlelight walks, games, beer tent, soup and live music.
Winter Auto Swap Meet, Kalamazoo, Kalamazoo, Expo Center, February 1-2, 2020.
Ice, Wine, Beer and Blues-Downtown Marshall, Friday, February 2, 2020 beginning at 10 am there will shopping specials at downtown stores and ice carving will take place from 5 pm to 8 pm. Wine and beer tasting will begin at 6 p.m. at ten downtown business locations and will continue until 10 p.m. 
Annual Snow Party Hosted by the Portage Youth Advisory Committee,  Oakland Drive Park, Date TBD Sledding and a snowman building contest!  Build, decorate and bring your own cardboard sled!  Prizes for best-in-show for both contests, as well as the fastest cardboard sled!  
Michigan Tech Winter Carnival, Houghton, Date February 5-8, 2020.  This fantastic winter celebration features snow statues, broom ball, human ice bowling, comedy skits and a Queen coronation.  

Annual Detroit Camper RV Show, Feb 5, 2020, 2 PM – Feb 9, 2020, 6 PM, Suburban Collection Showplace, 46100 Grand River Ave, Novi, MI, Check out more than 280 RV's, Campers, Motor homes and toy haulers.
Cupid's Undie Run, 

February 8, 

2020 11 AM – 3 PM, Saint Andrew's Hall, 431 E Congress St, Detroit, MI.  The only time of year that running around in your underwear won't get you arrested!  
Ice Carving Festival: Washtenaw County Parks & Recreation Commission, County Farm Park, Date TBD, Area college ice carving teams compete using flamethrowers, chainsaws, and other tools to shape large blocks of ice. 
Old Town Chocolate Walk, Lansing, Date TBD
UP200, Marquette, February 13-17, 2020, Midnight run and sled dog races.
Valentine's Day Dinner, Henderson Castle, Kalamazoo, February 14, 15 and 16, 2020.  Perfect February Michigan dinner date possibility!
Wine Not, Winter Wine Festival

, 

Sat, February 15, 2020, 4:00 PM – 8:00 PM, Delta Hotels by Marriott Kalamazoo Conference Center, 2747 South 11th Street, Kalamazoo, MI 49009, Over 100 wineries!
More February Michigan Events
Romancing the Riesling, Sat, February 15, 2020, 10:00 AM – 5:00 PM The Wineries of Old Mission Peninsula in Traverse City, 15900 Rue de Vin,  Traverse City, MI, View their website for a winery map. 
Alpenfrost, Gaylord, February 15, 2020, Soup cook off, Frosty K run, ice skating, beer festival!
Annual Train Show and Sale: Ann Arbor Model Railroad Club, February 15th and 16th, 2020, Saturday 10am - 4pm and Sunday 10am - 3pm, Saline Middle School, 7190 N. Maple, Saline. The Midwest's largest model railroad flea market, with more than 400 tables! This show draws model railroaders, collectors, and train buffs to display, trade, and sell model railroad equipment and memorabilia. There will be a kids' zone, displays of model trains and clinics.
906 Polar Roll, 

February 15, 2020 and February 16, 2020, 

Marquette County's Winter Fat Tire Racing with a big after-party!
Snowshoe Sampler, February 16, 2020, Chippewa Nature Center, 400 South Badour Road, Midland, MI, 2:00 - 4:00 p.m. Free!!
Michigan Brewers Guild Winter Beer Festival, Friday, February 21, 2020 - Saturday, February 22, 2020, Fifth Third Ball Park, Comstock Park (North of Grand Rapids).  Music, Ice Sculpting, Food Stands. Awesome February Michigan event!

Great Lakes Comic-Con, February 21, 2020 (5-9 p.m.) - February 22, 2020 (10 a.m. -6 p.m.)  Macomb Community College, 14500 E. 12 Mile Road, Warren.  Love super heroes, comic books, cosplay and pop culture?  

Traverse City Restaurant Week,  February 23, 2020 - March 1, 2020, Participating restaurants will offer three-course meals for $25 or $35 per person. This is your chance to experience the culinary wonders of the region at an affordable price

!

 
Detroit Restaurant Week

 is February 23-March 3, 2020.  Detroit Restaurant Week is celebration of fantastic dining showcasing locally-sourced, specially-designed three-course meals and several other exciting menu options. This sounds like a perfectly tasty February Michigan event!
Michigan Nordic Fire Festival, Feb 28, 2020 – Mar 1, 2020, Lincoln Park, 615 W. Shepherd Street, Charlotte, Michigan 48813
Autorama-Detroit, Cobo Center. February 28-March 1, 2020.  Check out sweet rides, vendors and eats! We love this show and will be there again this year! It's one of our favorite March Michigan Events!
Bay City Polar Bear Plunge, Sat, Feb 29, 11 AM – 5 PM, Dow Bay Area Family YMCA, 225 S Washington Ave, Bay City, MI
Nastar Midwest Championships, Crystal Mountain, February 29, 2020 - March 1, 2020.  The winners will be awarded prize money.
ONGOING:

Black Star Farms Premium Wine and Cheese Tasting, Jan -Apr, 2020
Holland Outdoor Winter Market-first and third Saturdays Jan-April. Fill bags with winter squash, root vegetables and dried beans.
We hope you enjoyed these February Michigan events!  We would love it if you shared some of your February Michigan ideas below!
What Michigan Events Are Coming Up Next?
Simply click on the images below to magically transport you to our March Michigan Events, April Michigan Events or St. Patrick's Day Celebrations!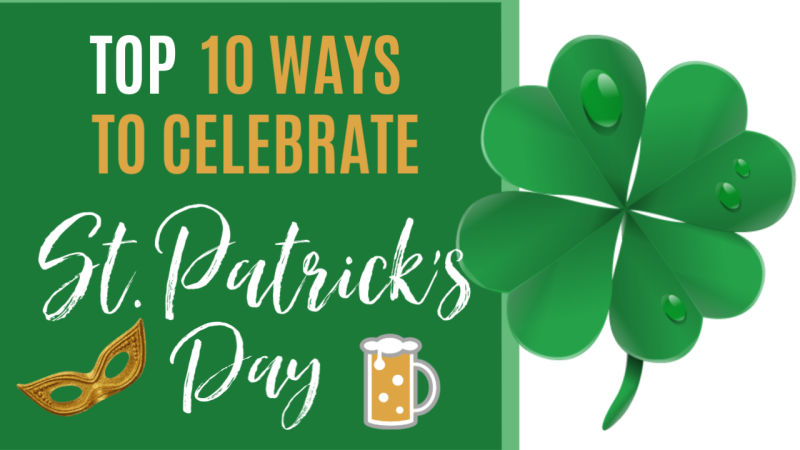 Disclaimer: Please be sure to visit a particular event's website to verify dates, times, happenings and details.  We make every possible effort to be verify these the event details but as we are human, mistakes can occur and event dates/times can change.  If you see an error below, PLEASE let us know and we will correct it.

Don't miss a moment of fun!  Join our newsletter to have events and fun delivered directly to your inbox!
Event Centers in Michigan
Still bored? Don't forget to check these Michigan event centers/theaters/auditoriums across Michigan for concerts, events, shows or comedy entertainment! 
Here are a few Michigan event centers to inspire you!  
Cobo Hall-Detroit
Midland Center for the Arts-Midland
Dow Gardens-Midland
Kalamazoo State Theatre
Fire Keepers Casino
Soaring Eagle Casino-Mt. Pleasant
Wings Event Center-Kalamazoo
Miller Auditorium-Kalamazoo
Civic Auditorium-Kalamazoo
Chenery Auditorium-Kalamazoo
Kellogg Arena-Battle Creek
LMC Mendel Center-Benton Harbor
Franke Center for the Arts-Marshall
The Bob-Grand Rapids
Van Andel-Grand Rapids
Devos Place-Grand Rapids
Dow Event Center-Saginaw
Being bored sucks! Never miss another event! Join the other "we think boredom sucks" group below!

Subscribe To Receive Exciting Destinations, Day Trips and Fun Directly to Your Inbox!
Sign Up to Our Newsletter to Get the 5 Free Must Have Apps to Travel in Michigan Like a Boss!
Follow Us on Instagram 
Check Out Our Traveling Michigan Videos on Youtube!
Check out our off-road Keweenaw Peninsula adventures on YouTube!
You May Also Like...
We would love to hear your ideas!
Share your Michigan events, stories, photos and ideas! We love to be inspired!