2019 Michigan Holiday Events
Our unique list of Michigan Holiday Events all in one place!  Tremendous dining, getaways and awesome things to do in Michigan! 
Ultimate squeal-inducing ideas to rock New Years Eve, Valentine's Day, St. Patrick's Day, Easter, Earth Day, Mother's Day, Father's Day, Independence Day, Sweetest Day, Halloween, Thanksgiving, Christmas and more!  
Michigan Valentine's Day
We are so excited to announce this year's epic collection of Michigan Valentines Day ideas to warm your heart! You'll discover a wide range of unexpected memory-making ideas for Michigan families, couples and friends.  Unique dining, getaway and things to do ideas!
"You only live once, but if you do it right, once is enough!"
Michigan St. Patrick's Day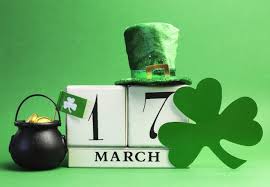 Available Feb 21, 2019! Come back soon!
The minions are curating something fabulous for St. Patrick's Day this year but they are taking forever.  
If you don't want to wait for the next holiday's ideas to populate, sign up for our newsletter and have it sent directly to your inbox!
Subscribe To Receive Exciting Destinations, Day Trips and Fun Directly to Your Inbox!
Sign Up to Our Newsletter to Get the 5 Free Must Have Apps to Travel in Michigan Like a Boss!
Follow Us on Instagram 
You May Also Like...
Podcast
Coming Soon! 

YouTube Videos
Coming Soon! 
Image Gallery Below
Do you have a great suggestion, tip, idea or fun story?
We would all love to hear your ideas! Share it!