Hotels Mackinaw City (Plus Tent Camping, RV and Cabin Rentals!)

Written by Sherry Trautman | Traveling Michigan
Hotels Mackinaw City-Great Mackinaw lodging choices include hotels, KOA camping, RV and cabin rentals.
After a full day of fun at Mackinaw City and Mackinac Island you will need a great night's rest!
Hotels Mackinaw City Michigan (Where We Have Stayed)
We have stayed at the Parkside Inn located on North Huron Avenue a couple times.  (We were not paid for this review, it's simply where we stay.)  We love that we can park at our hotel and then walk to all the popular destinations in the city. 
Why stay here?
Amazing views
Nice hot breakfast 
The rooms are comfortable
Walk-able to restaurants
The hotel faces Fort Michilimackinac and many of the rooms have a view of the Mackinac Bridge.  If you have one of those rooms, you will love the view at night. 
Mackinaw City is small enough that you can walk almost the entire area without moving your vehicle.
Super 8

519 South Huron, Mackinaw City, MI 49701
We stayed at the Super 8 because the location is super convenient to reach the shuttle and I really wanted a balcony!
We loved the beach views and many people were having a fire on the beach which added to such a lovely atmosphere.  Great choice for Hotels Mackinaw City.
We enjoyed fireworks while digging our toes in the sand. How perfect is that?
Why stay here?
Balcony-many offer lake views!
Location is awesome-close to restaurants and the ferries to Mackinac Island
Good hot breakfast in the morning
Close parking
Indoor pool


Court Plaza Inn and Suites
 202 E Central Ave, Mackinaw City, MI 49701
My parents enjoyed staying at the Court Plaza Inn and Suites.  The rooms were comfortable and my mother really enjoyed their plentiful breakfast.  
Why stay here?

You can park your car right in front of your room, especially if you are on the first floor.  Easy to transport your suitcases to your room. 
Indoor heated pool  
Very close to the Mackinaw Crossings shopping mall
Affordable

Cabin or RV Sites
Hotels Mackinaw City-If you are looking for other options...

Mackinaw Mill Creek Camping is a great choice They were voted "Michigan's Favorite Campground" by TV 9 & 10 viewers.
The Detroit News named Mackinaw Mill Creek Camping as one of Michigan's "Top Family Friendly Campground."
Location: 9730 US Hwy 23, Mackinaw City, MI 49701

All Types of Camp Sites-The campground offers sites for every type of camper. You can rent a cabin or score lakefront RV sites with full hookups. You can even pitch a tent!
Mackinaw Mill Creek Camping has something for everyone seeking to enjoy northern Michigan's great outdoors! 
They are located only 5 minutes from the Mackinac Island Ferry Docks and downtown Mackinaw City.
Mackinaw Lakefront Cabin Rentals Rent cabins-what a fun idea for families or couples wishing to get away from the business of Mackinaw City! 
10346 US Hwy 23, Mackinaw City, MI

Mackinaw Lakefront Cabin Rentals feature sixteen modern cabins and shaded RV sites.
Rent a cabin on the shores of beautiful Lake Huron located just outside of Mackinaw City (located on the interactive Mackinaw City hotel map). They are located only 5 minutes from the Mackinac Island Ferry Docks and downtown Mackinaw City
KOA Campground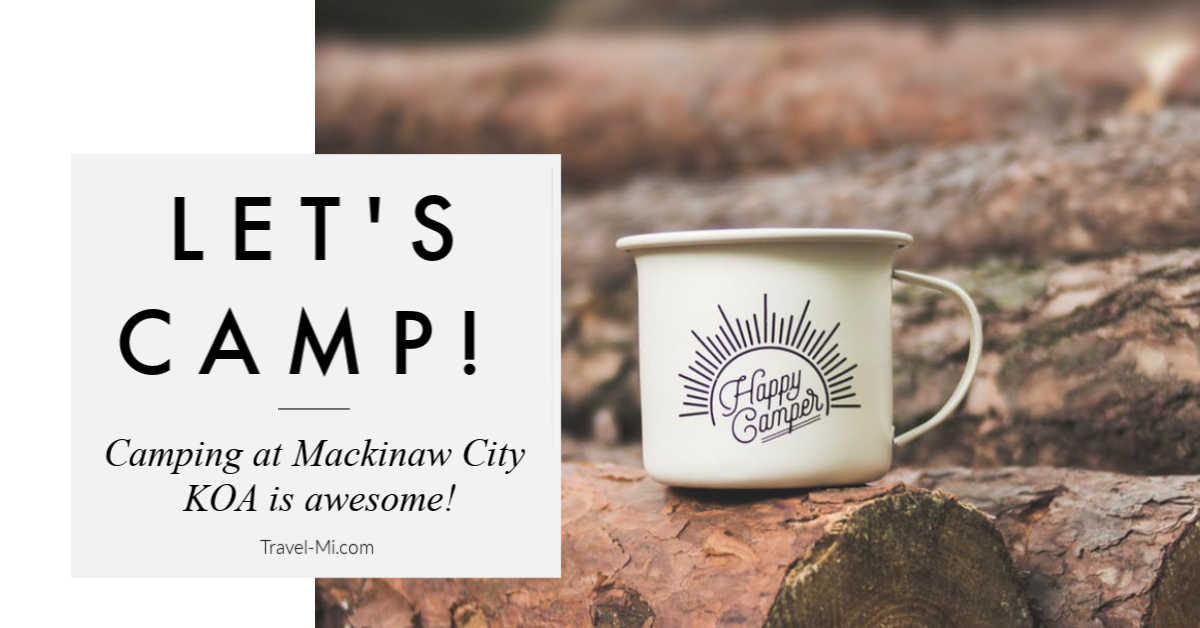 566 Trailsend Road, Mackinaw City, MI 49701
The Mackinaw City KOA is located just one mile south of city center and next to the North Western Bike Trail. Another great choice for lodging other than Hotels Mackinaw City.
Reserve: 800-562-1738
There are quiet, spacious, wooded sites and a heated pool.
Why Stay at the Mackinaw City KOA?
Free shuttles to island ferries. (less walking! Whoot!)
KOA's nature trail connects to a paved trail into Mackinaw City, where you can explore Colonial Michilimackinac and Old Mackinac Point Lighthouse. 
Bike the North Western State Trail 
You can rent a bike from KOA! 
Stay at the Mackinaw KOA as you explore the Mackinac Bridge to Tahquamenon Falls, Soo Locks and Great Lakes Shipwreck Museum on Lake Superior. 
Heated pool
Campfires! (smores!)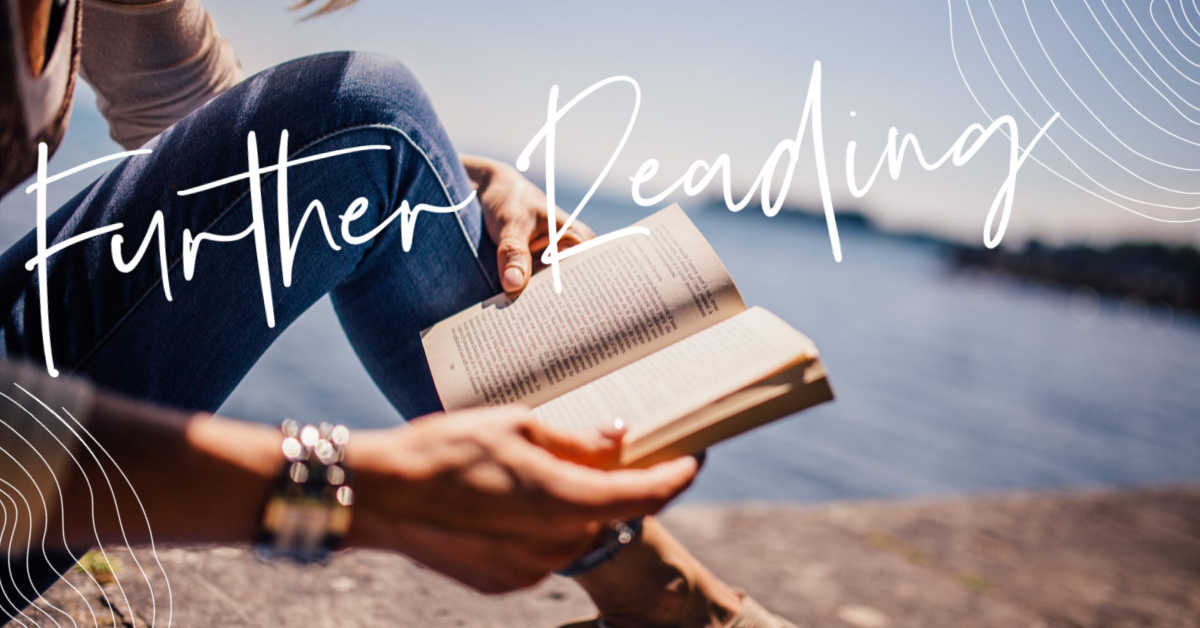 Join Us on Instagram! We're super fun, I promise!
Article By:
Sherry Trautman
Head of Content for Traveling Michigan (well, I'm the one that writes these articles hoping they inspire you to get out there and Travel Michigan!)
Founder of Travel-Mi.com
Subscribe To Receive Exciting Destinations, Day Trips and Fun Directly to Your Inbox!
Sign Up to Our Newsletter to Get the 5 Free Must Have Apps to Travel in Michigan Like a Boss!