Detroit Airport Parking
Detroit Metro Airport is one of the world's leading air transportation hubs offering more than 1,100 flights per day!!
Detroit airport parking can be tricky but we have some tips that can help. You'll find information about covered garages, hotel shuttle options and off-site parking. 

Driving to the Airport: If you are driving to the Detroit Airport on I-94 (runs east and west), your exit is 198 or 199 for The Big Blue Deck or McNamara Terminal Parking Garage.  If you are arriving via I-275 (runs north and south), look for Eureka Road which is exit 15.  You will see McNamara Terminal Parking Garage first.  
Detroit Metro Airport Office: 2500 World Gateway Place, Detroit, 48242. 734-247-7678
---
Driving a Rental Car to the Airport?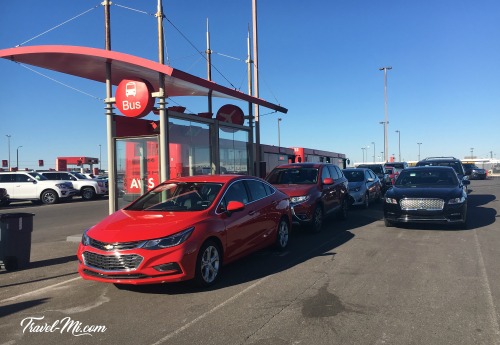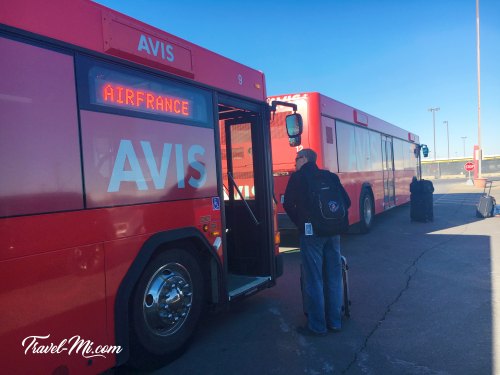 Follow the signs to your specific rental car provider's return lot.  Our example is Avis. 
Once you have parked, be sure to leave the keys in your rental car!  Sounds silly, but out of habit I tend to pocket them. 
Board the shuttle and tell the driver which airlines you are flying with...Sprint, Delta, etc and they will deliver you to the correct terminal. Stash your luggage on the pictured racks in the shuttle bus.  Once you arrive at the terminal, proceed to the baggage check in location.

---
Detroit Metropolitan Airport (DTW) has two terminals: McNamara and North. Delta and its SkyTeam partners Air France and KLM Royal Dutch Airlines operate from McNamara Terminal, while all other airlines operate from the North Terminal.

Using the info below:
Determine which terminal you will be utilizing by selecting your airline and then finding it's corresponding terminal in blue.  
Utilize the provided phone numbers for questions about your reservation or baggage.
Scroll to the next photo for the terminal address and further information.
Airline, Reservation Line, Baggage Service and Terminal Information
---
Detroit Airport Parking-McNamara Terminal 
Park in McNamara Terminal if you are flying with:
AeroMexico
Air France
Delta Air Lines
KLM Royal Dutch Airlines
Virgin Atlantic
The McNamara Terminal Parking garage is connected by a covered pedestrian walkway to the McNamara Terminal.  Cost is around $23 per day at the time of this writing.  EV charging is located on level 8.
McNamara Terminal Parking Garage Address: 295 Lucas Drive, Detroit, MI  48242
McNamara Terminal's dining options are awesome!  Try P.F. Chang's (our favorite!), Longhorn Steakhouse and Chic-fil-A. I ALWAYS go to Plum Market to grab fresh salmon salad behind the counter at the back to take on the plane-fresh, healthy and yummy.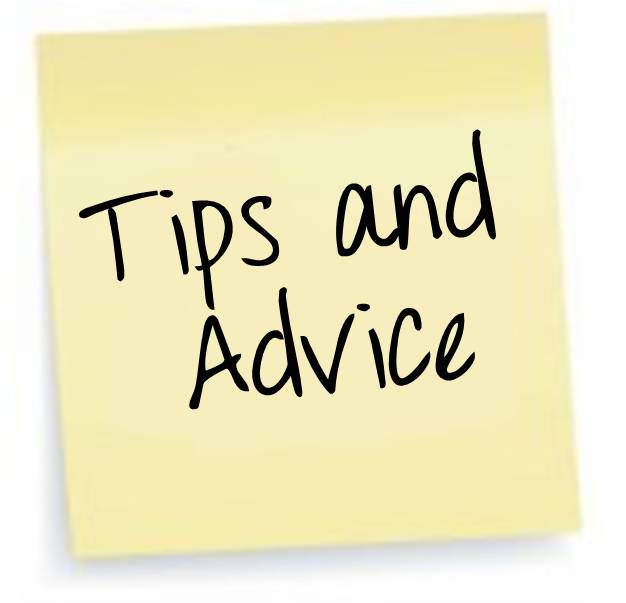 If you are spending the night before or after your flight, The Westin Detroit Metropolitan Airport Hotel (see on map above) is very close to the McNamara Terminal.  Address: 2501 Worldgateway Pl, Romulus, MI 48242
---
North Terminal Parking
Park in North Terminal (in the Big Blue Deck) if you are flying with:
Air Canada
AirTran Airways
Alaska Airlines
American Airlines
Frontier Airlines
JetBlue
Luthansa Airlines
Royal Jordanian Airlines
Southwest Airlines
Spirit Airlines
United Airlines
If you are flying with Spirit and those listed above, the North Terminal Parking (The Big Blue Deck) is where you will park. This is a covered parking garage.  Upon arriving at the garage, take a ticket and immediately put it in your purse or wallet.  After locking your vehicle, be sure all valuables or bags are placed in your trunk. 
Cost is around $13 per day at the time of this writing. 
EV charging is located in the Blue Deck on level 4.

After locking your vehicle, take the elevator to Level 4 and walk across the enclosed pedestrian bridge to the North Terminal.  
Big Blue Deck Address (North Terminal Parking): 1 Detroit Metropolitan Airport, Detroit, MI  48242.  
I ALWAYS take a photo of the level that I'm on so I can find my car when I return (see photos above). 
So for example, I was parked on level 5 and I took the elevator down one level to level 4 which is the walkway to the terminal. 
Detroit Airport Parking is MUCH easier if you document your progress with photos.  I even took a photo in front of the elevator pointing in the direction of my car.  You might laugh and think it's overkill, but you will thank yourself later for the extra steps because it triggers your memory when you return.

I've Parked, Found the Walkway, Now What???
YEY!  Be proud!! You are almost there!  OK....So, if you are checking bags, head to your airline counter and check your bags.  If you haven't checked in and received your ticket already, do so now.  Then proceed to the TSA checkpoint.  Be prepared to remove your shoes, laptop, ipad and jacket.  Have your ticket and ID ready. 
After passing through TSA, check your ticket for your gate number.  Be sure to head there first to check the monitor and make sure your gate hasn't changed.  
SPIRIT PASSENGERS:  Be sure to check your email upon arriving at the airport for any last minute gate changes.  Mine changed both ways.
UNBELIEVABLE OFF-SITE DETROIT AIRPORT PARKING DEAL!
So... Be prepared to be awestruck. I called the Hampton Inn Detroit/Belleville-Airport Area to ask about their transportation options...
Hampton Inn Detroit/Belleville-Airport Area, 46280 N. I-94 Service Drive, Belleville, Michigan, 48111; TEL: 1-734-699-2424

If you spend the night there before your trip, you can take their free shuttle to the DTW airport.  Shuttle leaves every hour on the hour 24 hours a day to the airport (example: 9:00 a.m, 10:00 a.m, 11:00 a.m). 

If your stay is 10 days or under, there is no cost for your car to stay in their hotel parking lot. WHATTT?! When you fly back from your trip and your bags are picked up from baggage claim at the airport, call the hotel 1-734-699-2424 and they will pick you up...again for free.
The hotel is about 10 miles from the airport so plan accordingly when arranging your shuttle to the airport from the hotel.
If you choose not to stay with the Hampton Inn they still offer the free shuttle service but it's $6 per day for a 3 day minimum.  Still cheaper than Detroit Airport Parking.
The hotel listed below has the same service, they are much closer to the Detroit airport but they charge a daily rate.  Just giving you options!
Americas Best Value Inn
Address: 7600 Merriman Road, Romulus
Distance from DTW: 1 mile
Phone Number: 734-728-2430
Daily Rate Around $11
Off-Site Detroit Airport Parking Options
Green Lots 1 and 2
Detroit Metropolitan Wayne County Airport - Green Lot 1, E Service Drive, Romulus, MI 48242
Open Surface Lot, Green Lot provides a long-term surface lot parking option with free shuttle service to both terminals.

Additional Off-Site Parking Options
All off-site Detroit airport parking is within 2.5 miles (6 minutes) from the North Terminal and 6 miles (10 minutes) from McNamara Terminal. 
Airlines Parking:  8325 Merriman Rd, Romulus, MI 48174. Around $11/day. As the largest off-site parking facility serving Detroit Metro Airport, Airline Parking offers both self-park and valet options. Open 24/7/365, this well-lit lot is fenced and patrolled. Complimentary shuttle takes you to the terminal and back to your car. Additional perks include free tire inflation and battery service. 

US Park: 9601 Middlebelt Rd, Romulus, MI 48174.  Around $11/day for drive up rate, $10/day if you book ahead on time on-line. Located a minutes from the airport, this 24/7 parking facility offers a free shuttle will take you from your car to the terminal and back, upon your return. Tire inflation and battery service is free.  
QwikPark: 7782 Merriman Rd, Romulus, MI 48174. Around $11/day for drive up rate, $10/day if you book ahead on time on-line. Check for coupons on their site. This 24/7 secured lot is only a  few minutes away from Detroit Metro Airport with self-park services. This well-lit lot is patrolled by security staff. Complimentary shuttle service takes you door-to-door, from your car to the terminal and back. Free battery and tire inflation service included.
Park-N-Go:  31555 Wick Road, Romulus, MI 48174 Coupon rate $9, Drive up $9.50.Open 24/7 this secured parking facility offers both long and short-term parking. Complimentary shuttle service takes you from your car to the terminal and provide free luggage assistance. Battery, tire, and lockout service are also provided free of charge.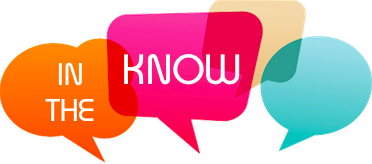 Check these companies websites for coupons.  
Book ahead of time generally saves you a dollar or two per day. 
Check for Corporate Rate Programs.
Need Packing Tips? I've Done It a "Couple Times!"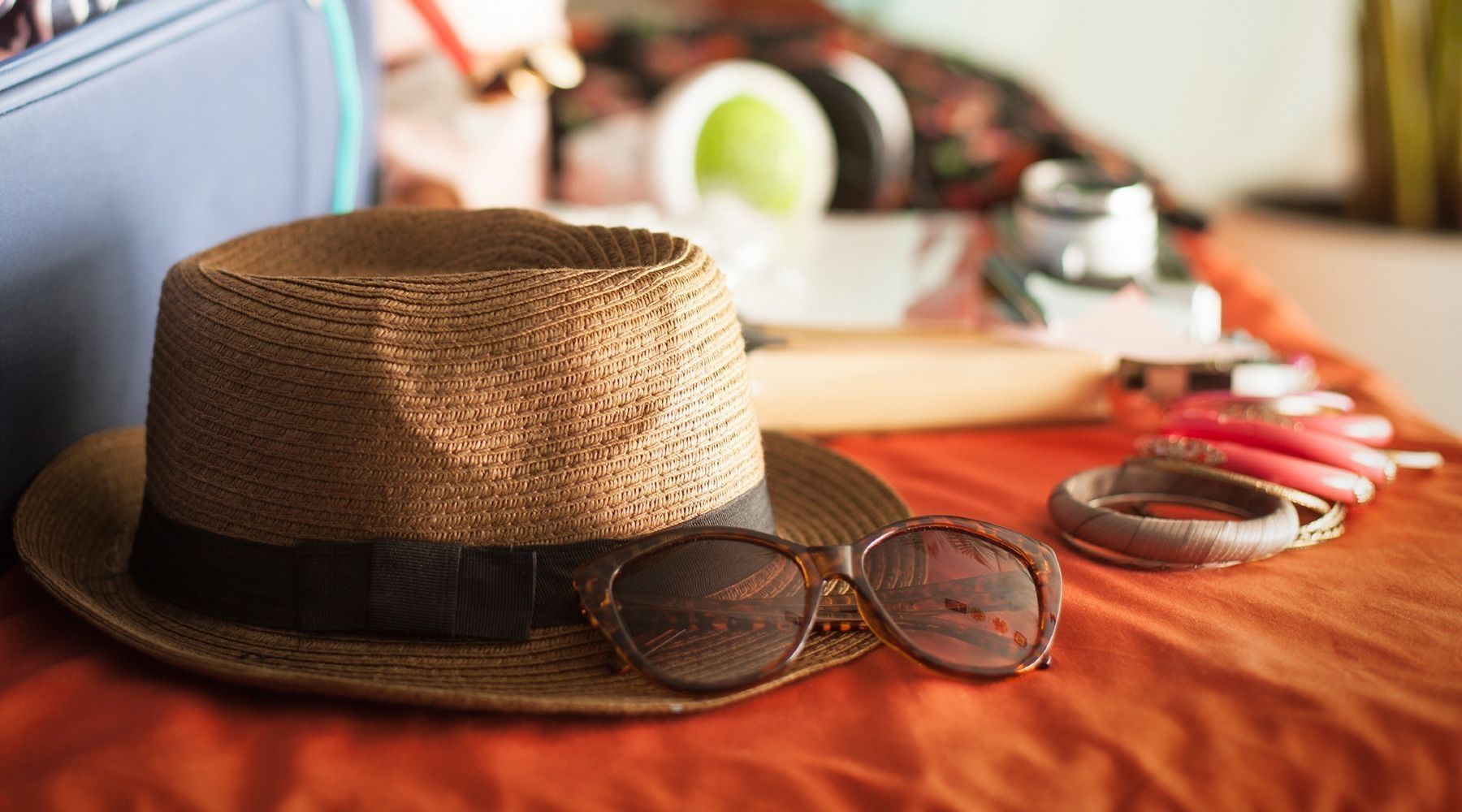 I've compiled a travel packing checklist that may help you to not forget anything while packing for an upcoming trip.  I use this list if I have to pack quickly. 
But really, as long as you have your essentials-contacts, glasses and medications you can buy anything you forgot. Remembering that took a lot of pressure off while packing!
DO NOT wear any jeans with sparkly, rhinestone, bling covered pockets to the airport unless you want to get padded, poked and prodded at the TSA checkpoint.  I love my sparkle jeans but I learned the hard way....numerous times.