7 Ingenious Travel Packing Tips To Make Travel More Comfortable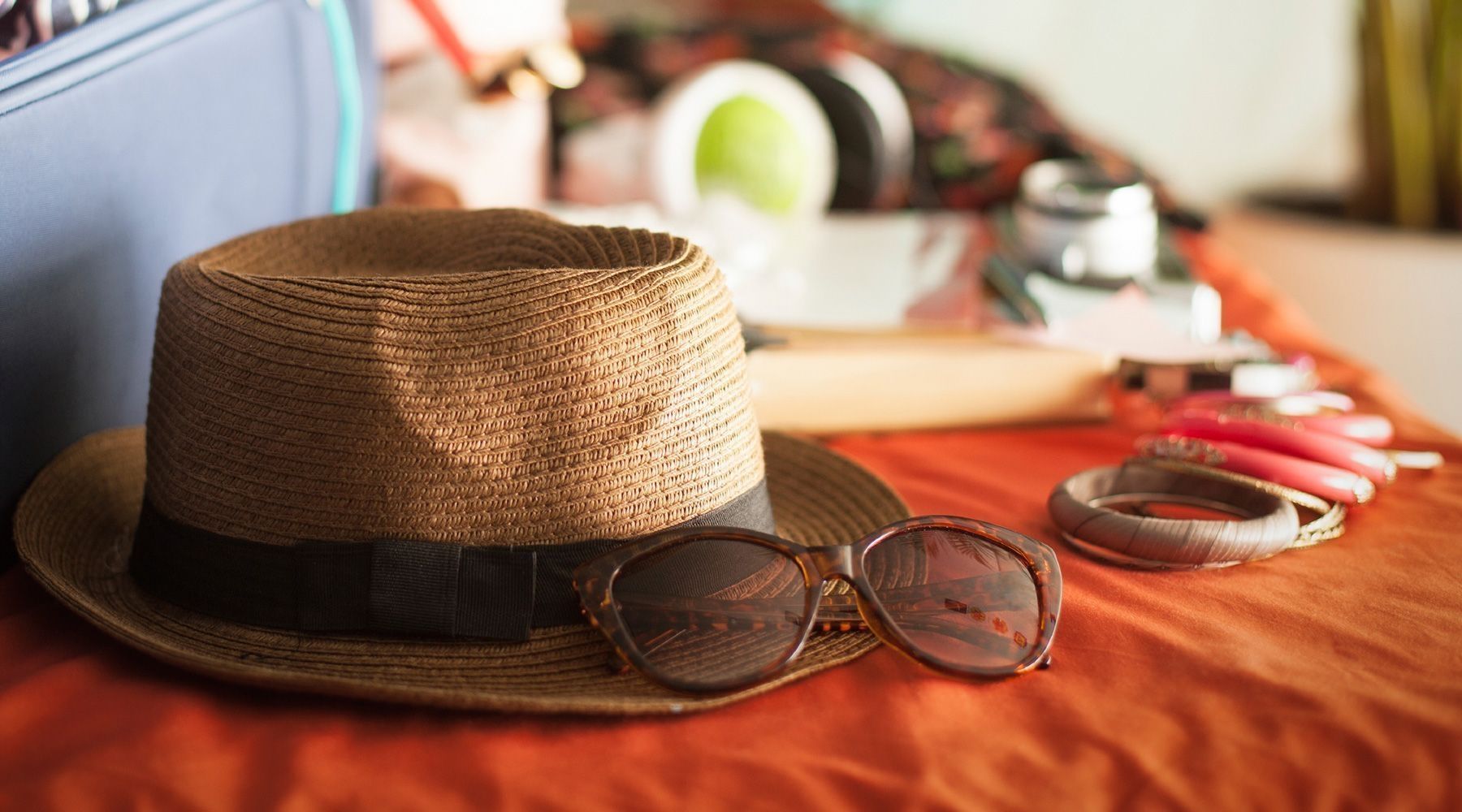 7 Ingenious Travel Packing Tips to Make Travel More Comfortable
By: Sherry Trautman | Traveling Michigan
We travel extensively throughout Michigan and the United States so we love the comforts of home while packing smartly!  
Some might seem a little excessive, but if you are on the road for a few days, comfort items will help you relax.  
FYI, we've created a travel packing checklist that includes everything you will need for your travels! <-- So check that out if you want an extensive checklist every traveler should know.
Disclosure: This blog post contains some affiliate links. As an Amazon Associate, Traveling Michigan may earn from qualifying purchases. When you click on or make a purchase from one of these affiliate links, I may earn a small commission. Of course, this is at no extra cost to you, and it helps to support this blog. Thanks for your continued support!

Let's Dig Into the Travel Packing Tips!
Hair: I never used to travel with hair styling products but lately, if traveling for business, I decided I need to look a little more professional. 
I found a small travel set that included a Mini Flat Iron Hair Straightener, Curling Iron, Hair Dryer, Diffuser and Clip on Amazon that had over 32k reviews and 5 stars so I felt confident trying it out! 
Dry Shampoo: I was reading in one of my fashion mags that Tresemme Fresh and Clean Dry Shampoo was their pick for dry shampoo. It comes in a 4.3 ounce and larger.  I got the smaller one and I like that it absorbs oil and smells citrusy! Perfect for travel and less liquids to worry about!
Teeth:  So. After returning from my last 6 month dental cleaning, I was told I had some suspect areas that could turn into cavities.  I FREAKED as just last year I had my FIRST cavity ever.  I am paranoid about my teeth. 
I wanted to know everything I could do to solve this and my dentist recommended the Philips Sonicare ProtectiveClean 5100 Gum Health. So I purchased this electric toothbrush and it seriously feels like I get a dental cleaning everyday. It comes with a travel case and is pretty compact (you can jam it into a sneaker) so I take it with me on trips over 3 days...because, I want to keep my teeth so I can eat tacos forever...just sayin.'
Keeping Your Suitcase Clean: Place your hiking boots in a shower cap or thin grocery bag to prevent dirt/mud or sand from getting everywhere in your suitcase. 
Amazon Fire Stick: We all know the channel selection is wretched at hotel/inns.  We just recently purchased an extra Fire TV Stick 4K with Alexa Voice Remote that we now pack with us on our trips.
Tiny, compact and after a day of hiking, exploring or photography we can relax and watch our usual Prime Video, Netflix, Hulu or Food Network shows.  All you need to do is change the Wi-Fi settings to login to where your staying. There's something about a bit of normalcy while traveling that helps me sleep. Plus it's tiny and packs in a shoe.  Definitely travel packing tips worthy!
Pro tip: Make a note on a hotel notepad to remind yourself to bring home your Fire Stick and remote! 
More Useful Travel Packing Tips
Deep Woods Off Towelettes: We discovered these great little packets right before a kayaking trip and decided to add them to our bags.  These towelettes are great as you don't need to pack a bottle. 
Chris uses it on his head and ears to keep away the pesky mosquitoes.  We use them kayaking, biking, hiking and anytime in the woods. Nothing sucks more than itching or pain during your trip so it was important for our travel packing tips list. 
Heartburn, Diarrhea, Indigestion: These little packets are lifesavers and a must for your travel bag because we all tend to drink a bit much, try some crazy rich food or just plain get tummy troubles when we travel! 
I mention them in my extensive Travel Packing Checklist but it's worth mentioning again because I ALWAYS ALWAYS pack them and I used them at home too.
I'm prone to severe heartburn with certain beverages and the Antacid works great.  Diamode is to combat Traveler's diarrhea.  Diotame is for nausea, gas, heartburn, indigestion.  Medi-Lyte is for heat fatigue, muscle cramps, heat exhaustion, heat stroke and helps to provide rapid re-hydration.  These little packets can be found on Amazon and are lightweight and tiny to pack.
Last, But Not Least!
Lastly, when possible, I like to pack my slippers. I know it sounds weird, but there's something homey about my slippers and a bag popcorn.
We hope you found our travel packing tips helpful to make your travel more comfortable!

Subscribe To Receive Exciting Destinations, Day Trips and Fun Directly to Your Inbox!
Sign Up to Our Newsletter to Get the 5 Free Must Have Apps to Travel in Michigan Like a Boss!
You May Also Like...
Join Us on Instagram! Seriously, We are Fun! ;)