Best Travel Movies: Top 10 Inspiring Films To Watch This Year

Travel Movies | By Sherry Trautman | Traveling Michigan
Nothing beats curling up with a blanket, a bowl of popcorn and possibly a glass of good red wine while watching inspiring travel films.  Some might not be on the traditional list of "travel" type movies but they show lots of scenery and well, inspires me!
So without further adieu, here is my personal Best Travel Movies: Top 10 Inspiring Films To Watch This Year that I can watch again and again. I hope you find a movie that inspires you to watch tonight!
Travel Movies That Feed My Soul
With so many movie choices out there, I like movies that move me, that inspire me to be adventurous and many times, produce a great laugh.  All of my listed travel movies are family friendly without a lot of bad language. 
Eat Pray Love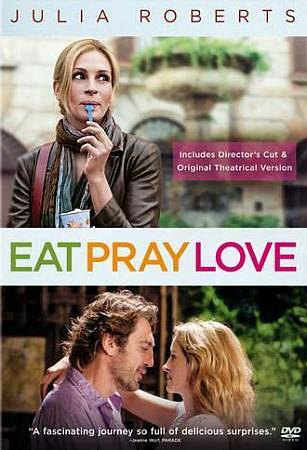 Eat Pray Love Movie
Eat Pray Love is probably the most inspiring for me personally.  I literally sigh with contentment, inspiration and renewed love for life after watching Julia Roberts find her way after a heartbreaking divorce.  Lots of fantastic scenery of Italy, India and Indonesia. 
Nominations: Satellite Award for Best Costume Design, People's Choice Award for Favorite Movie Actress
Under The Tuscan Sun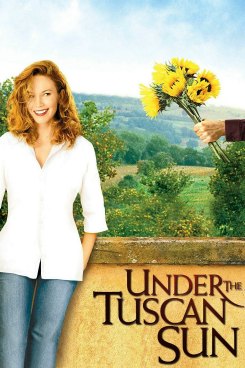 Under the Tuscan Sun
Under the Tuscan Sun is also at the top of my favorite Travel Movies of All Time list.  I think we all want to give it all up and move to another country for a fresh start.  Diane Lane heads to Tuscany and once there, she falls in love with the beauty of the area.  With stars in her eyes, she impulsively buys an aging, but very charming, villa.  Sigh...I need to watch this one again. 
Red II
Red II
Red II is a little off the usual track of the traditional travel movies BUT they travel all over the world to to track down a missing portable nuclear device.  I adore these Bruce Willis/Helen Mirren movies. The film was shot in Montreal but have images from London, Paris and Moscow.  Plus both Red I and Red II are awesome movies, so just watch them, darn it.
The Italian Job
The Italian Job
The Italian Job is one of my top all time favorite action/adventure/travel movies that shows lots of scenes in Italy.  I especially love the boat chase scene with the gondolas in Venice.  Features Charlize Theron, Mark Wahlberg and Jason Statham-all my favorite actors. 
The Secret Life of Walter Mitty
The Secret Life of Walter Mitty
The Secret Life of Walter Mitty is a movie featuring Ben Stiller who is desperately trying to find a missing photo. He feels lost and wants a more adventurous life.  Walter decides to travel from Iceland to Afghanistan and along the way he gains confidence and realizes he needs to seize what he wants in life. I love how he fantasizes in his mind and he's really a bad-ass skate boarder!  OH, and the scenery is incredible!
"Travel makes one modest. You see what a tiny place you occupy in the world." – Gustave Flaubert
Anne With An E
Anne With An E Movie
There are three Seasons of Anne With an E streaming on Netflix.  This series follows Anne, a young redhead that is adopted by Marilla and Matthew and Marilla Cuthbert, brother and sister. The show was filmed in Cavendish in the Prince Edward Island National Park.  The scenery is astounding and inspires me to visit this area.  
Mission Impossible-Ghost Protocol
Mission Impossible: Ghost Protocol
I'm a MASSIVE fan of all Mission Impossible movies, but this one is perhaps my favorite as this movie was filmed in Budapest, Mumbai, Prague, Moscow (see the Kremlin!), Vancouver, Bangalore, Chennai, and Dubai. 
You will see lots of scenes in the desert, sand storms and an iconic scene in which Tom Cruise scales the Burj Khalifa, in Dubai, United Arab Emirates. With a total height of 829.8 m and a roof height of 828 m, the Burj Khalifa is the tallest building in the world.  
Julie and Julia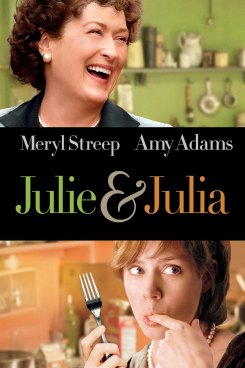 Julie and Julie Movie
OH, I just love this movie. It's so raw, so real. You feel for Meryl Streep, Amy Adams, Stanley Tucci as their characters are so vulnerable.  Plus it's all about cooking, struggles and triumphs.  All good stuff. This movie was filmed in Paris and New York.  
The Tourist
The Tourist Movie
Seriously, Johnny Depp and Angelina Jolie staring in this movie should be enough to intrigue you!  The movie was filmed Venice with scenes shot in the stunning Hotel Danieli, one of the most luxurious hotels in Venice. 
It makes you believe Venice is THE place for romance and intrigue. It definitely inspired my trip to Venice a few years ago.
Chef
Chef Movie
Let me just say, I LOVED this movie. Chef is the ideal movie for the food traveler.  Burnt out Chef Carl Caspar (Jon Favreau) is fired from his restaurant and so, he decides to open a food truck. He and his ex-wife (Sofia Vergara) travel across the United States to sell their food.  They travel to New Orleans, Austin and Miami. This movie is full of passion for food and creativity, and a love for family.  
Filming locations in Miami included the Versailles restaurant, the Fontainebleau Hotel, and the Cuban restaurant Hoy Como Ayer in Little Havana. In New Orleans, some scenes were filmed at Café du Monde in the city's French Quarter. In Austin, filming locations included Franklin Barbecue and Guero's.
Pin This Best Travel Movies Page
Keep Reading!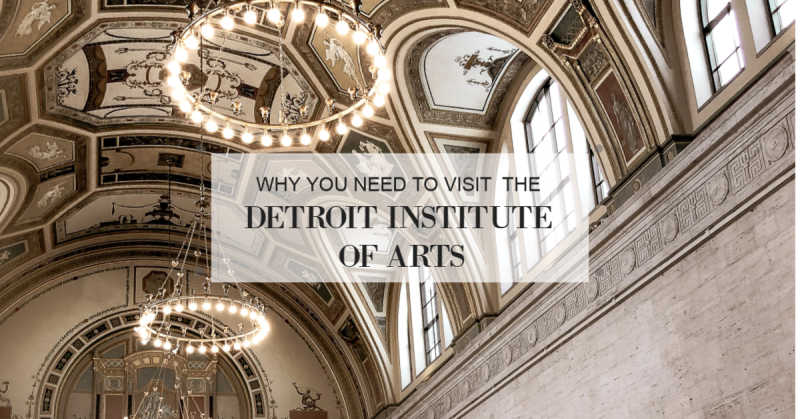 Subscribe To Receive Exciting Destinations, Day Trips and Fun Directly to Your Inbox!
Sign Up to Our Newsletter to Get the 5 Free Must Have Apps to Travel in Michigan Like a Boss!
Follow Us on Instagram