What Does Tim Allen, Tom Selleck and Eddie Murphy Have in Common?
What does Tim Allen, Tom Selleck and Eddie Murphy have in common?  Besides being super cool Hollywood movie stars? Each of these famous guys have a little known, exciting history in Michigan! Oh yeah, and a freakin' cool life-size mural in Detroit!

The Story:  We were driving around Detroit enjoying the sights, energy and history of this great city.  As we continued along Grand Boulevard in Detroit, Michigan we were giddy to discover life-size portraits of Tim Allen, Tom Selleck and Eddie Murphy on a wall next to an abandoned gas station!  I mean seriously, I was fan-girling!
The snow was up to my knees and we were worried we would get the truck stuck as this cool wall was in an unplowed lot but I sure as heck had to get this shot! 
Did you know Tom Selleck was born in Detroit, Michigan, on January 29, 1945?  We've got some cool people heralding from our state!
Tim Allen's Exciting Michigan History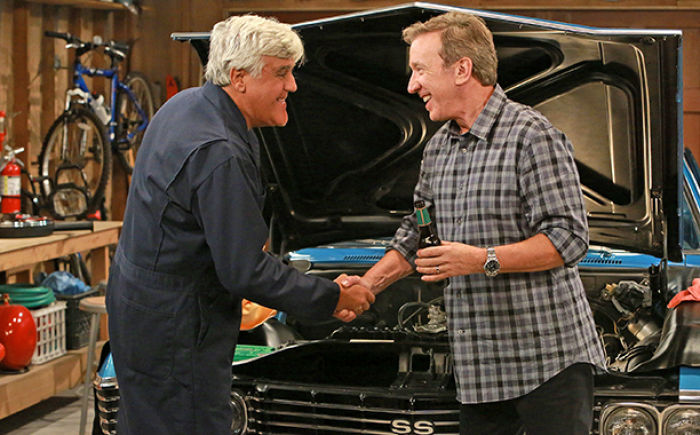 A bit about Tim Allen-He was born in Denver, Colorado.  His dad died in a car accident (colliding with a drunk driver) when Tim was only 11 years old.  Two years later, his mother married her high school sweetheart and moved with her six children to Birmingham, Michigan, a suburb of Detroit, to be with her new husband and his three children.  That made one heck of a huge family!! 
Tim attended Seaholm High School in Birmingham, where he was in theater and music classes. He then attended Central Michigan University before transferring to Western Michigan University in 1974.  (Excellent move, Tim!! WHOOT Western!!)
At WMU, Allen worked at the student radio station WIDR and received a Bachelor of Science degree in communications specializing in radio and television production in 1976.  He also minored in philosophy and design.
In 1998, Western Michigan University awarded Allen an honorary fine arts degree and the Distinguished Alumni Award. Allen really wanted to be a comedian so on a dare from one of his friends, he got up in front of everyone at a comedy night at Mark Ridley's Comedy Castle in Royal Oak, a suburb of Detroit. And the rest is history!!
Tim Allen's Little Known Legal Issues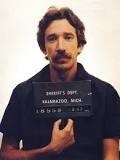 I seriously debated adding this as Tim has gotten beyond his past and is a fantastic guy but I thought it was interesting!
Allen was arrested in 1978 at the Kalamazoo/Battle Creek International Airport in Michigan for possession of over 650 grams (1.43 lb) of cocaine.
While awaiting trial in 1979, Allen worked as a creative director at a Detroit advertising firm and performed standup comedy at Detroit's Comedy Castle under his given name, Tim Dick.
After he pleaded guilty in 1981 to drug trafficking charges. He pleaded guilty to felony drug trafficking charges and provided the names of other dealers in exchange for a sentence of three to seven years rather than a possible life imprisonment.
Tim Allen was paroled on June 12, 1981, after serving two years and four months in a Federal Correctional Institution in Sandstone, Minnesota.
Once his legal troubles over, Allen was offered a position on a local talk show. He changed his name to Tim Allen because the producer was hesitant to show his original name on screen.
Tim Allen talked about his prison stay for felony drug trafficking, informing Closer magazine in a recent interview that it was his time behind bars that put him in a "position of great humility."

Eddie Murphy's Exciting Michigan History
"I don't know what you teach these fellows but they're not just regular cops. They're super cops. And the only thing missing on these guys are capes." – Axel Foley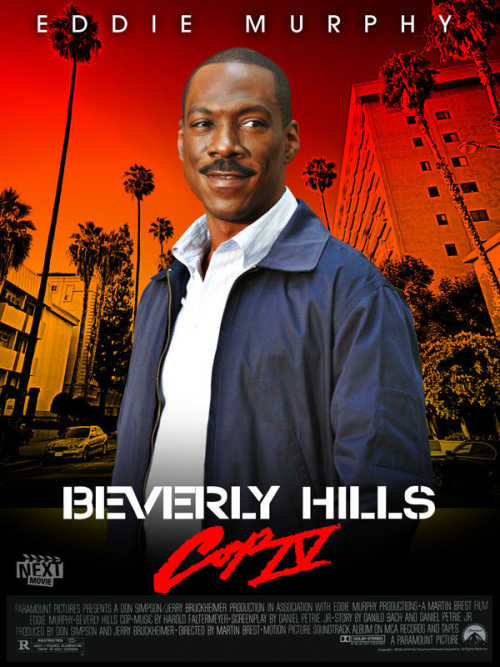 Eddie Murphy, as the famous Axel Foley in 'Beverly Hills Cop IV was shot in Michigan. Per Wikipedia, the project highlighted locations throughout metro Detroit that spoke to the city's heritage while making great investments in the community by hiring Michigan workers and local businesses. 
The 'Beverly Hills Cop IV' production was approved for an estimated rebate of $13.5 million based on up to $56,644,792 of projected in-state expenditures, according to a Michigan Film Office press release. 
The project was expected to employ approximately 352 Michigan workers during the film's shoot, with a full-time equivalent of 318 jobs. How great is that for Michigan?!
You May Also Like...
Subscribe To Receive Exciting Destinations, Day Trips and Fun Directly to Your Inbox!
Sign Up to Our Newsletter to Get the 5 Free Must Have Apps to Travel in Michigan Like a Boss!
Follow Us on Instagram 
What do you think?
Any great stories to tell about Tim Allen, Tom Selleck or Eddie Murphy?