Top 5 Most Interesting Places In Michigan
Most Interesting Places in Michigan | By Sherry Trautman | Travel-MI.com
Close your eyes and imagine the sunrise over beautiful Lake Michigan, morning rain glistening on forest trees and feel of sand between your toes. Simply divine? 
Oh, how about the sounds of laws being made in Michigan?  No? lol!
I'm guessing you were "all in" except for that last one! LOL! But we've got 'em all on our Most Interesting Places in Michigan list! Keep reading to see why!    
"Wherever you go, no matter what the weather, always bring your own sunshine." Anthony J. D'Angelo

Tour the Quincy Mine 
The Quincy Mine is an extensive set of copper mines located near Houghton Michigan. We toured the mine during the summer with Chris' mom and had so much fun wearing hard hats!
A bit of history: The mine was owned by the Quincy Mining Company and operated between 1846 and 1945, although some activities continued through the 1970's.
The Quincy Mine offers tours that tells of the fascinating history.  Grab a jacket and hard hat as you embark on this family friendly tour so you can play the part of a hard working miner! 
The tour definitely sets your imagination ablaze as you imagine the hard life these miners lived everyday.
Kensington Metro Park-Definitely One of the Most Interesting Places in Michigan!
Never in my life have I experienced a park where birds such as woodpeckers or chickadees land freely on your hand to eat some seeds or sandhill cranes allow you to quietly observe them as they feed their babies. 
There are no fences so the animals are wild and free to come and go as they please.
I was in absolute awe to the vastness of the Kensington Metropark...not only in it's sheer size of 4,481 acres of lush rolling hills, wooded hiking trails and sandy beaches, but the amenities were astounding. 
Hiking not your thing?  How about golfing, disc golf, pontoon rides, kayaking or simply enjoying the warm sand at Martindale or Maple beaches.  
Here's more info about Kensington Metropark and map!
Sleeping Bear Dunes
Sleeping Bear Dunes is a Michigan hotspot for sand lovers and photographers!  For a close-up view, we highly recommend checking out the Pierce Stocking Scenic Drive located near Empire, Michigan. 
This shady, tree lined drive offers numerous overlooks plus lots of chances for dune climbing, hiking and exploring. There is a fee per vehicle, approximately $25 but if you plan to spend several hours there, it's definitely worth it!
The Michigan State Capitol Is Full of Surprises!
Tour the Michigan State Capitol to catch a glimpse of the House of Representatives or the Senate Chamber in action! 
Lay on the floor in the Rotunda for a magnificent view of the beautiful painted muses 160 feet above the floor!  Try to find the fossils in the tile floors or search for the red Michigan pane in the coffered ceilings in both the House and Senate Chambers.
Tours are free!
Plan to spend about three hours if it is your first visit to the Michigan State Capitol.  You will see why we deemed this one of the most interesting places in Michigan!
See What It's Like to Be a Lighthouse Keeper at Point Betsie Lighthouse 
If you love sparkling views of Lake Michigan, wandering sparkling beaches looking for shells and exploring remarkable lighthouses, Point Betsie Lighthouse is for you!
At Point Betsie Lighthouse, you can walk through the original 1858 lighthouse keeper's residence and hear the stories of lighthouse life from the stories the docents will tell.
Climb 34 steps to the tower and reward yourself with views of shimmering Lake Michigan with it's miles of glorious beaches.
If you explore the Boathouse Museum, you will learn all about one of the most remarkable (and scary) rescues on Lake Michigan!  
Oh and before you leave, check out the fog signal building and Gift Shop! I'm sure you will find a great shirt or hat to remember your trip to Point Betsie Lighthouse!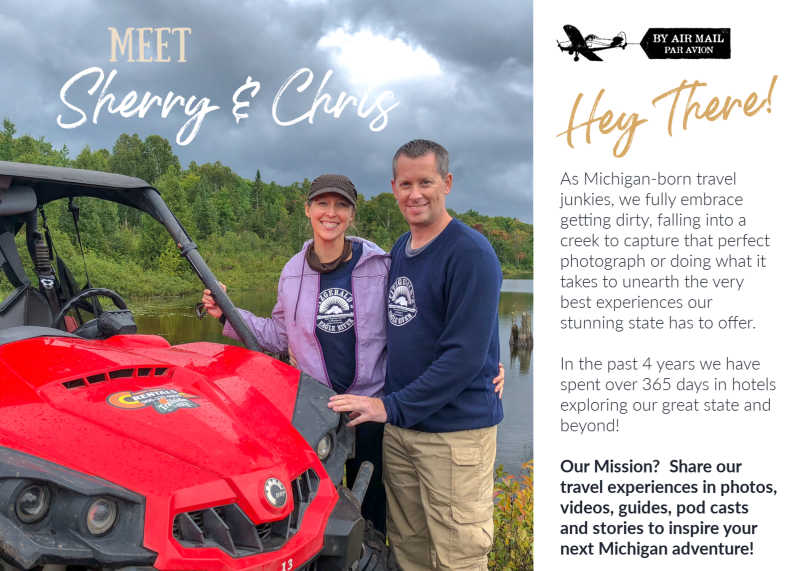 Keep Reading!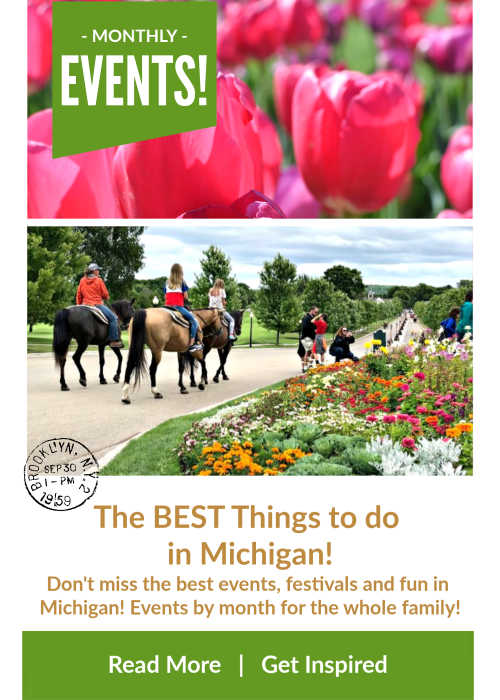 Subscribe To Receive Exciting Destinations, Day Trips and Fun Directly to Your Inbox!
Sign Up to Our Newsletter to Get the 5 Free Must Have Apps to Travel in Michigan Like a Boss!
Join Us on Instagram!
Have A Great Place That NEEEEDS To Be On Our List?
Let us know! Share it!