Save Time and Stress!  Insider Knowledge and Navigation Tips to the University of Michigan Hospital
Need a hospital in Michigan? After our recent extended stay at the University of Michigan Hospital, we gained valuable insider knowledge of the massive hospital that we wished we knew before our visit.  It definitely would have made things less stressful!
I know it may seem weird that we, a travel site, have an article about the University of Michigan Hospital, but unfortunately things happen that may require hospital stays. (We might know a thing or two about that) ; ( 
Especially if you are not familiar with hospitals in Michigan, this valuable information may help! We stayed at the University of Michigan Hospital due to an adventure related accident that involved a broken pelvis.  Yikes.  
INTERESTING STAT: U.S. News and World Report ranks the University of Michigan Hospital as #5 in the nation and #1 in Michigan.  So you know you are in good hands.
Parking Info and Parking Validation
Address: 1500 E. Medical Drive, Ann Arbor, MI
I found parking at P2 or P3 was most convenient.  Valet parking is also available.
After parking, leave your parking card that you received upon entering the structure on your dash. Or put it in your wallet or purse.  Definitely don't lose it.  You pay on the way out.
Head to the closest elevator and take a photo so you remember where you parked.
Go into the elevator and select the 2nd floor which is the hub of everything.  It's the main passage to the general hospital and Mott's children's hospital.
**If you will be there a couple days or plan to come in and out, see the service desk on the 2nd floor for a purple validating card. If you don't, it can be $20/day.  I got 6 days validated for $2/day.  I also asked for a voucher from the nurse.  Can't be too careful.  Sometimes it's not offered so be sure to ask.
Navigating the University of Michigan Hospital
Remember, the 2nd floor is the hub.  On this floor is:
Cafeteria
Vending Machines near the Cafeteria
Gift Shop
Mott's Children's Hospital
Main Hospital
Corridor to the Med Inn
Restrooms
Corridor to the parking structures
1st Floor is the surgery wing.  
Awesome Hospital Food?! What?
Let me be clear, the food here is excellent.  Penne pasta with meat sauce, potato encrusted cod, burgers, salads, baked potatoes, cucumber salad, pizza, chicken noodle soup and tomato soup are a few of the choices on the menu supplied in each hospital room.
If you are hanging out in the room with your injured one, feel free to order food with them.  Your breakfast is only $5 and your lunch and dinner is only $8.  Your meal will be billed to the room.
This includes an entree, three sides and two drinks. Great value for sure.  Plus you don't have to leave. 
TIP: Don't wait until you are starving, it take around 30-45 minutes to have the meal delivered to your hospital room. 
University of Michigan Cafeteria
Again, I was incredibly impressed. 
There are tons of choices: BBQ, sushi, soups and more.  There are different restaurants featured daily so be sure to check in to see the offerings.
Vending machines are also located near the cafeteria.
Med Inn
Here's the deal.  You definitely want to stay at the hospital inn if you plan to be with your loved one for more than one day. I can't stress that enough. Walking all the way back to the parking structure, navigating the town and driving to the hotel takes time and energy.  You've already have enough stress.
To solve this, University of Michigan Hospital has a Med Inn that is connected to the hospital.  You simply head to the second floor of the hospital and follow the signs to the Med Inn.  They have a pretty lobby too! 
I believe there are 7 floors in the Med Inn and the elevator is in the lobby of the Inn.  They offer a very simple continental breakfast on the 5th floor.  It includes cereals, pastries, hard boiled eggs and fresh fruit. 
Rooms are clean and simple yet the walls are thin so I brought ear plugs as I am a very light sleeper. The cost is around $80. Above is a photo, sorry the room is a mess, it's the only photo I took as I was packing to leave.
If you are unable to secure a room at the Med Inn, the front desk will arrange a nearby hotel for you. The price is about the same.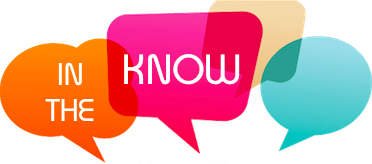 You MUST place your name on the list to receive a room around 7:00 a.m. the morning of your intended stay.
The list starts over each morning.  After you have stayed five nights, the room is yours for as long as you need it.  
How to Stay Up-To-Date During Surgery 
University of Michigan Hospital has around 36 surgical suites and performs approximately 100 surgeries per day!!!

The surgery wing is on the 1st floor. It is directly across from Elevator 3.
As a spouse or chosen advocate, you will be given a pager so you can be contacted. You will also be given a patient assigned number and a website so you can follow  the progress of the surgery.  It's very comforting to see the updates.
After you are provided a pager you can sit in the ample seating outside of the surgery center, get a bite to eat in the cafeteria one floor up or hang out in their hospital room.  The pager reaches anywhere in the hospital.  
You will be paged for a surgical consult. At which time your pager will go off and it's necessary to hurry back to the surgical center.
General University of Michigan Hospital Tips
Visiting hours are 24/7. 
There is a nutrition room available to guests that has water, ice, juice and a refrigerator.  I used it a ton.
Guest bathrooms are down the hall-use of the in-room bathrooms are for patients only.
Pack a blanket, socks, slippers and snacks.  
Bring an I-pad, phone charger and a laptop if you are staying for an extended time.
Make sure you have your insurance and HSA card if you have one to pay for meds before you leave.
Tip: Call your insurance and find out if DME items are covered.  If not, you can obtain necessary items at Walmart and Amazon for much less money.