Midland Michigan Flooding: Shocking Videos, Information and Photos
Midland Michigan Flooding | By Sherry Trautman | Traveling Michigan
We knew it was going to be bad when the emergency messages awoke us at 12:30 a.m. on May 19, 2020. People were being evacuated from Sanford and Edenville, Michigan.  The Wixom Lake and Edenville dams had broken and the areas of Midland, Freeland, Sanford and Edenville were being flooded. 

We watched in horror as houses floated down the river and businesses were flooded to the ceilings.  It is hard enough economically with the Corona Virus pandemic and the fact that Michigan is still shutdown, now people are literally losing their homes and businesses.
Midland Michigan Flooding Videos
These videos were taken by me in Downtown Midland on May 20, 2020.  I wandered downtown near the H Hotel and Courthouse in shock.  The water was rushing much stronger than I anticipated. 


Thousands of people were evacuated from their homes, some in the middle of the night.  The Chairman of the Board of Commissioners for Midland County, Mark Bone, referred to the flooding as a 500-year flood and said there are about 500 people staying at the five shelters across the county.
The Tittabawassee River is forecast to crest 38 feet at 8 p.m. on May 20, 2020.  The river set a new record, surpassing 33.89 feet, which was the previous record set in 1986.
It's very sad that the Grace A. Dow Memorial Library (next door to Dow Gardens) suffered $1 million in damages due to the horrible 2017 flood.  It has once again been flooded. The first floor is completely flooded and workers are removing materials.
Midland Michigan Flooding Photos
You can see how high the water is in relation to the bottom of the Tridge (brown arched bridges) seen in the distance.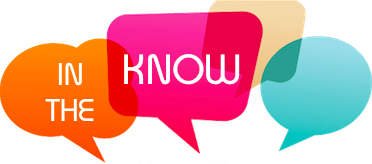 BE SAFE: Stay away from the water as their may be downed power lines.
Keep Reading!
Subscribe To Receive Exciting Destinations, Day Trips and Fun Directly to Your Inbox!
Sign Up to Our Newsletter to Get the 5 Free Must Have Apps to Travel in Michigan Like a Boss!
Follow Us on Instagram