2021 Ultimate National Cherry Festival Map: Interactive Guide 
Cherry Festival Map | By Sherry Trautman | Traveling Michigan
TIP: Bookmark This Page Now!  This is where your interactive map lives.
Thanks so much for getting our Interactive Guide!! 
Utilize the guide to maximize your time, eliminate stress and get the most out of Cherry Festival events and fun!  


The Cherry Festival Interactive Guide Map Includes:
Locations of the Traverse City National Cherry Festival events so you can plan your day without missing anything!
The famous Cherry Festival Parade Routes so you can grab a great viewing spot! 
Awesome places to view the U.S. Navy Blue Angels (includes a classy restaurant rooftop!) 
Convenient hotels close to the action!
BONUS: Top 5 favorite things to do in Traverse City (just in case you get cherried out!!)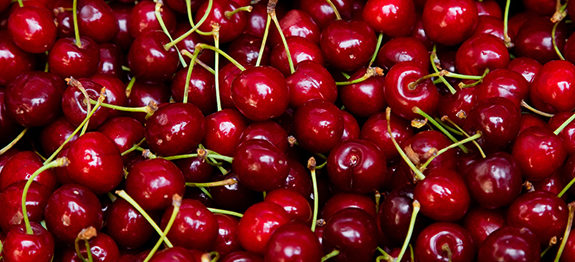 2021 Traverse City National Cherry Festival Interactive Map
Use this Google Maps Link for an live version of the Traverse City National Cherry Festival Map!
How to Use the Interactive Cherry Festival Planner Map
Moving the Map: If using a mouse, click on the little hand icon to

move the map around. 
Expanded Map View: Click the grid marks on the upper right of the map to expand the map.
Grab the Traverse City National Cherry Festival Schedule of Events and Things to Do
Grab the Traverse City National Cherry Festival Schedule of Events and Things to Do!
You'll Fall in Love With Traverse City in One of Our Favorite Convenient Lodging Locations
Available exclusively through Traveling Michigan!

If you are like us, you value a visual overview of where everything is located so you can get a game plan together. We were unable to find an easy to use, all-inclusive planner so we spent a ton of time creating our own Cherry Festival Planner!
Our interactive map visually shows the Cherry Festival's events in an organized, coded manner.  No more driving all over the place hoping to see it all!
We hope you have  great time! - Sherry and Chris

Top 5 Things To Do In (or Near) Traverse City
1. The Village at Grand Traverse Commons-830 Cottageview Dr, Traverse City, MI 49684   I ADORE this Historic 1884 Traverse City State Hospital complex that was renovated and transformed into an incredible shopping & dining hot spot.  We had a fabulous time touring the old steam tunnels during the Historic Tour of The Village campus, formerly the Traverse City State Hospital grounds..  
2.  Take the afternoon and drive up the Leelanau and Old Mission wine trails for jaw dropping vistas and extraordinary wine. If you don't wish to drive, there are tons of tours that will allow you to relax and have a great time!
3.  Grab a bike or your walking shoes and embark on the TART Trails network that contains eight multi-use trails in Grand Traverse and Leelanau counties including a cross-town bike route.  The views are incredible!
4. Visit Leland, also know as Fishtown!  Northern Michigan's commercial fishing heritage remains active in Leland's Fishtown! Walk along the docks, check out the weathered fishing shanties, smokehouses, drying fishing nets, and colorful fish tugs on the Leland River.  Fishtown still operates as one of the only working commercial fishing villages in the state of Michigan!  Shop and eat away the afternoon!
5. Discover the majestic views from the top of Mission Point Lighthouse! 20500 Center Rd, Traverse City, MI  First floor of museum free and there is a *small fee to see the 5th Order Fresnel lens, 2nd floor museum and having the cool experience of climbing to the tower with jaw dropping beach views:
HOURS: 10-5 daily, November weekends (Fri-Sun) Noon-4.
*All proceeds from admissions benefit the Mission Point Lighthouse
and its preservation, restoration, and interpretation.
Click here to return to Travel-Mi.com home page.
Things To Do in Charlevoix and Grand Haven!
Subscribe To Receive Exciting Destinations, Day Trips and Fun Directly to Your Inbox!
Sign Up to Our Newsletter to Get the 5 Free Must Have Apps to Travel in Michigan Like a Boss!
Follow Us on Instagram!! We're Fun!
Have A Great Story About This Topic?
Do you have a great story, tip or suggestion of great things to do in Holland? Share it!