Why the Wharton Center for Performing Arts Sparkles as Michigan's Hot Spot for Broadway Shows!
By Sherry Trautman | Traveling Michigan

It's Showtime Folks!
The Wharton Center for Performing Arts, located in Lansing Michigan, has generated state and national prominence for its touring mega hits and sold-out sensations, as well as commissioning new works by up-and-coming artists.
Their extraordinary shows draw sold-out crowds and numerous programs integrate the arts and academics worlds.  The Center aims to enrich lives and strengthen the value of the arts in everyday life.
Does the Wharton Center Really Sparkle?
OHHH YEAH!!!!
Since their opening night in 1982, the Wharton Center has rocked the stage with artists like Martina McBride, Bob Dylan, Rain, The Illusionists and Wild Kratts! 
Plus, Disney's Aladdin is a showstopper!  (Trust me, I was there!)
The Wharton Center History-The Magic Behind the Sparkle!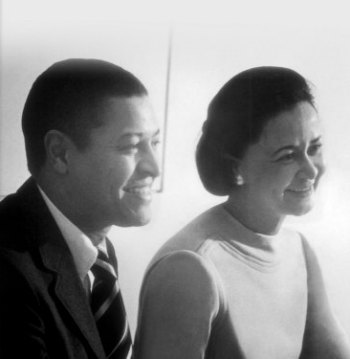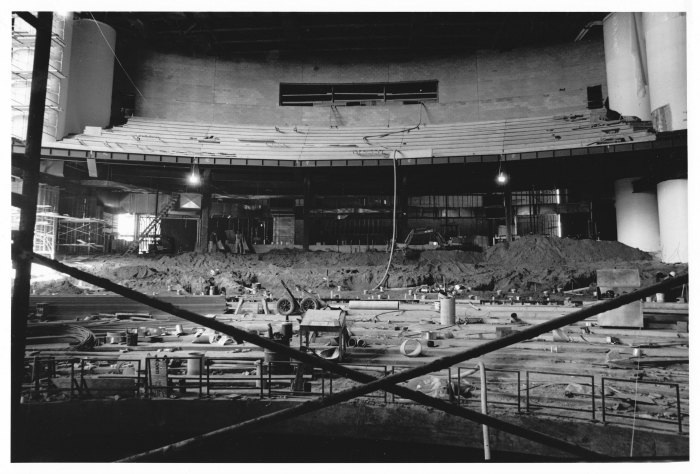 Learn all about the exciting Wharton Center history and how it became the dazzling hot spot for Broadway shows, performances and programs.
See how the Wharton's were instrumental in the center's success and see what First Lady, Nancy Reagan thought! 
Disney's Aladdin At the Wharton Center
Disney's hit Broadway Musical runs December 4-15, 2019 .
We were so so so excited to attend the show!
A bit about the show: From the producer of The Lion King comes the timeless story of Aladdin, a thrilling new production filled with unforgettable beauty, magic, comedy and breathtaking spectacle. It's an extraordinary theatrical event where one lamp and three wishes make the possibilities infinite.
Grab your tickets today!
FROM ALADDIN:
Genie : You have got to be more confident about what you have to offer.
Aladdin : What do I have to offer? Knowledge about how to steal food, how to jump over buildings?
Genie : Stop, stop, stop! I made you look like a prince on the outside, but I didn't change anything on the inside. Prince Ali got you to the door, but Aladdin has to open it.
FUN FACT… during one performance of Disney's ALADDIN, 102 costume changes take place in under 1 minute and 52 costume changes take place in less than 30 seconds!

Why I Was Blown Away by Disney's Aladdin At the Wharton Center
This show is an absolute explosion of beauty, color and sparkle!  Breathtaking majestic scenes, flawless performances and super high energy vibrated from the unbelievably talented cast.
Did I mention the spectacular costumes?  HOLY MOLY!  (Seriously, I think there is now a sequin shortage in the world!)
I didn't think they could possibly top the beauty of each costume as the scenes unfolded, but they did!!  We were dazzled by the sparkle, creativity of each outfit and the extraordinary fit of the costumes.  It was like the designers created each piece specifically for each performer and their body type.  
The Aladdin touring orchestra performed delicious scores that delighted us from the moment we sat down until we stood for the standing ovation.  BRAVO!  We LOVED "Arabian Nights," "Diamond in the Rough" and "Prince Ali."

And the Scenes!  OMG!!!! The colors, mechanical genius of the moving parts (can you say, flying carpet!) and the brilliance of colors was absolutely thrilling!  Let me tell you, no expense was spared in preparing the backdrops and props. 
Wait until you see the gold set where Aladdin finds the magic lamp!! (Swoon)


But Let's Be Honest...
Korie Lee Blossey, the genie, brought the house down. 
His talent to render the audience into a spellbound state was unbelievable.  Korie Blossey was a phenomenal storyteller from the beginning to end.  He sang, delivered jokes flawlessly, tugged at your heart strings and well, danced his ass off.   Plus, Korie is from Bay City, MI!  WHOOT!
Let's not forget Jonah Ho'okano, who played Aladdin with his merry band of thieves.  Jonah's voice was incredible and he sold as us as the street urchin that desperately wanted to be successful, make his mother proud and win the girl's heart.  I absolutely loved his sidekicks, especially Zach Bencal that played Babkak, who was obsessed with food! "Did someone say Flan?"
All in all, the entire cast delivered flawlessly.  It is a not-to-be-missed production. 
Aladdin Brought Us to Tears!
At the end of the show as we stood for the standing ovation, I kid you not, I was in tears. 
It was absolutely magical. My husband and I agree that it was the best show we have ever seen.
So to RECAP: Yeah, the Broadway show was ok....JUST KIDDING!!  Aladdin is a fabulously glitzy show filled with wonderful Disney magic and a fantastic score. What a perfect date night!
Upcoming 2020 Wharton Center Broadway Shows
My Fair Lady (Feb 26- Mar 1) Lincoln Center Theater Production
Wicked (April 1- April 19) The untold true story of the Witches of Oz
Dear Evan Hansen (June 16-21) The Tony Award®-Winning Best Musical
Why Choose the Wharton Center?
The Wharton Center completely blew my socks off during our first visit to see Aladdin and here's why...
The Wharton Center is absolutely beautiful, modern and organized.  
There are docents everywhere! So don't worry, they will help you find your seat and answer any questions. 
The view is fantastic from any seat
Speaking of seats, they are actually comfortable! (cushioned fabric) Plus, there is good space between the rows to stretch your legs and actually get past people without stepping on them.
The acoustics are outstanding!  Enjoy a symphony concert at the Wharton Center and you will agree!
Their top notch performances will leave you in tears or absolute amazement.
Ease of parking (see more details below)
Nice affordable concessions to grab sodas, water and snacks like jerky or brownies. Tip: Bring cash as there are lines for cash or credit.  Most items are $1-$5. 

Beautiful gift shop! Shop for unique gifts or souvenirs! 
Plenty of restrooms
Wharton Center Parking
There is a 4 level parking garage attached to the Wharton Center.  The Center is located on the 2nd floor so you can simply take an elevator directly into the hall if you are parked on any other level.  Leave your coat in the car if you like!
Parking is controlled by Michigan State University. Event parking has a fee, usually around $10.  
Tip: Bring at least $20 in cash for the parking fee just in case it is more or less depending on the event.
Subscribe To Receive Exciting Destinations, Day Trips and Fun Directly to Your Inbox!
Sign Up to Our Newsletter to Get the 5 Free Must Have Apps to Travel in Michigan Like a Boss!
Follow Us on Instagram 
Super Cool Articles You May Love!
Have A Great Story About This Topic?
Do you have a great story about your experience at the Wharton Center? Share it!