Jaw-Dropping Flower Farms for U Pick Michigan Sunflowers (Local Fresh Cut Flowers), Wildflowers, Lavender & Tulips | Try Picking Your Own Flowers This Summer - Perfect for Weddings! + Pre-Made Bouquets
If you love flower picking in the summer as much as I do, you will love this list of Michigan flower farms!  There will definitely be one near you!
Summer is the time to buy fresh, locally grown flowers!  

Are you wanting to pick your own flowers? If you are searching for "flower picking farms near me," keep reading! We've got you!
Sunflower Fresh Cut Flowers and Where to Find Them
My friends, if you absolutely love fresh cut sunflowers or simply wish to wander amongst their cherry yellow faces, check out these Michigan Sunflower Farms, Festivals and U Pick Fields. 
Every late July through mid August, stunning Michigan Sunflowers are a sight to behold! 
Check out our Sunflower Map for Sunflower Fields and Sunflower Farms in Michigan. Plus, many farms offer sunflower u pick!
Sunflower fields, mazes and gardens can be found in Traverse City, Grand Rapids, Howell, Ann Arbor and all across west Michigan!
Gorgeous Michigan Lavender Fields, Farms and U Pick!
Each July through about mid August, Michigan is ablaze with stunning Lavender Farms, Fields and Festivals!  Plus, many farms offer U Pick flowers!
The smell of lavender is absolutely divine and assaults your senses as soon as you step out of your vehicle.  It's virtually impossible to arrive at a lavender farm and not gasp at the utter beauty of the soft purple blooms swaying in the breeze!  It's absolutely breathtaking!
Michigan has stunning lavender farms in Traverse City, Boyne City, Charlevoix, Saugatuck, Fennville, Imlay City, Mattawan, Mears, Marion and Petoskey regions.  
Grab our guide (includes an interactive map!) ---> 11 Gorgeous Michigan Lavender Festivals, Farms, Fields, Mazes, U Pick Flower Farms, and Labyrinths You MUST Visit This Summer!
When To Pick Locally Grown, Fresh Cut Flowers in Michigan - Wildflowers
Picking can begin as early as late May through October depending on the location of the Michigan flower farm and the weather. 
**Be sure to check your intended farm's Facebook Page or website prior to visiting for directions, information, hours, pricing and availability. 
Michigan Flower Farms - Wildflowers, Tulips, Daisies, Sunflowers, Poppies and More!
** Many of these Michigan flower farms are exact cash only as u pick is on the honor system. Please be prepared and bring lots of $1 and $5 bills. Some also accept Venmo or checks.  
Manchester Blooms - Address: 10722 Bethel Church Rd, Manchester, MI 48158
By late May, Manchester Blooms' wildflower fields will be showing off their glorious shades of purple and white!
The first week of June you can purchase early wildflowers such as Oxeye Daisy, Pincushion flowers, and Tall Phlox. Closer to the first week of July the next batch of annuals will begin to bloom and include lovely flowers such as Cornflower, Baby's Breath, Coreopsis, Poppies, and Rudbeckia. Come on out for Michigan U Pick Flowers! Oh, and they also have Michigan sunflowers! They have scissors available for those who would prefer to use theirs.
Omena Cut Flowers U-Pick - Address: 12401 E Freeland Rd, Suttons Bay, MI 49682. 
Omena Cut Flowers is a U-Pick flower farm located about seven miles north of Suttons Bay on M-22 in Leelanau County. From the month of May through October, they are open daily from dawn 'til dusk.
This Michigan flower farm is self-service, offering 26 beds to pick your favorite flowers, with over 40 varieties of annuals and perennials. The season begins with daffodils and ends with dahlias and mums, so there is always something new blooming from May to early November. Some flowers you may find at Omena Cut Flower U Pick include bachelor buttons, phlox, daffodils, daisies, spiderwort, aster, snapdragons, peonies, mums and sunflowers! Nothing beats fresh cut local flowers!
What perfect places to pick flowers for your wedding! 
Three Acre Farm - Address: 9973 Homerich Ave SW, Byron Center, MI 49315. They are located in Byron Center, about 4 miles west of Highway 131. All blooms and bouquets are sold at their self-serve farm stand.  NO U PICK.
Generally open June through early October.
Three Acre Farm offers tours, classes, events-at set times. Please check their website for dates, times and more info.  
Jazz Blueberry Farm and Flowers - Address: 7223 W Grant Rd, Shelby, MI 49455. U-Pick Blueberries, Strawberries, Raspberries, Pumpkins and cut flowers for bouquets. If you would like any flowers the farm to make arrangements on picking or pre-ordered bouquets.
31 Petals You Pick Flower Farm - Address: East, Coleman Rd, Kewadin, MI 49648. Open May-October. They are at the intersection of US 31 North and East Colman Rd, Kewadin, MI. 49648.  Only 7 minutes north of Elk Rapids. You pick flower season is from early May-October, open from sunrise to sunset 7 days a week. 
How it Works: This lovely Michigan flower u pick farm is a self serve, honor based system. They have containers, water, and scissors. Their pre-made arrangements and bouquets are stored in the red Market inside the fridge ready for you to grab and go.
Fairview Berry & Flower Farm - 3788 Mast Rd, Fairview Michigan. Open early June. They have a lovely wildflower area as well as fields of Sunflowers and Zinnia, just to mention a few. Oh, and check out their walking trails as well as the Flower Barn to purchase gifts and artwork from local artists. Workshops are listed on their website.  There is no admission charge to visit the farm and they encourage families to come be a part of this u-pick adventure.
Muddy Acres Flower Farm - 9777 Warren Rd, Plymouth, MI 48170. Their farm backs up to Ann Arbor Road however the entrance is on Warren. 
Come to Muddy Acres Flower Farm to walk amongst the flowers, capture family photographs and cut your own bouquets!  You will need a ticket (kids too). 

Their farm will only be open to those with pre-purchased passes so be sure to bring your receipt. A mason jar will be provided along with a pair of scissors. 
Ankley Family Farm - The Farm Stand is located at 6767 Clear Lake Rd. Imlay City, MI 48444. July- October visit their farm for u-cut flowers, sunflower trail, fresh produce and local products.  U-Cut Flowers: ​Their u-cut flower field has over 10,000 plants! Small fee to enter the fields for photos.   
Old Mission Flowers -Address: 16550 Center Rd, Traverse City, MI 49686. The driveway is off Ladd Rd.
Old Mission Flowers is a self-serve u pick cutting garden with hundreds of varieties of flowers. The blooms are always changing throughout the growing season, so stop by often.  Plus, the garden is on one of the Peninsula's highest ridges and there are views of both East and West Bay-just gorgeous! 
Old Mission Flowers is open from dawn until dusk, May Day through the end of September. It operates on the honor system so pick your flowers and put money or a check in the pay pipe or use Venmo. There are paper cups, vases, and jars that are priced for filling. Daffodils, Tulips, Peonies, Gladiolus and Sunflowers are sold by the stem.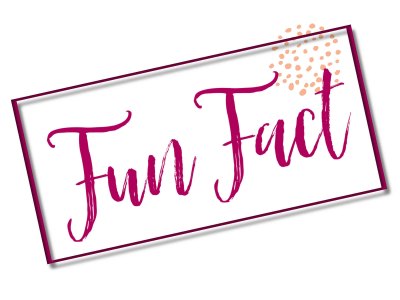 What is Michigan's wildflower?
Did you know...(per SummitPost), Michigan's State Wildflower, the delicate Dwarf Lake Iris, is found nowhere else in the world except along the north shores of Lake Michigan and Lake Huron? Cool, huh?
Slow Farm - Address: 4700 Whitmore Lake Rd, Ann Arbor, MI 48105.  A certified organic, diversified U-Pick farm providing the SE Michigan community with heirloom produce, flowers, and a hands-on experience. 
Gust Flower and Produce Farm -  The Summer Market is located at 11998 Rodesiler Highway, Ottawa Lake, MI 49267. Gust Flower and Produce Farm offers you a chance to cut own flower bouquet, wander through their sunflower trail, or pick-your-own vegetables.  They also offer pre-picked produce for purchase.
Get lost in their 10 acre u-pick field filled with over 100 varieties of different vegetables and cut flowers. It is tentatively open starting mid July.
Brightmoor Flower Farm - Address: 15125 Grayfield St, Detroit, MI 48223  
Brightmoor Flower Farm is a micro cut flower farm in the Brightmoor neighborhood of Detroit that have a seasonal open farm and U Pick, events, workshops or rent the farm by the hour!  You will receive a tour of the farm, learn the names of the flowers for cutting, a pair of snips to cut and design your own bouquet!
Please bring your own jar for your bouquet or they can be purchased from the farm for an additional $5.
DeBucks Sunflower farm - 50240 Martz Rd, Belleville, MI 48111
Experience their beautiful lavender and sunflower fields of u pick! It's the perfect opportunity to get amazing pictures too! They have 15 acres of sunflowers for you to experience. That's 12 football fields of sunflowers!
U-pick lavender, U-pick sunflowers, food and drinks, and spend the rest of the day playing on their family fun attractions. Come out for their lavender festival and sunflower festival!
Van Houtte Farms
- Address: 69475 Romeo Plank Rd, Armada, MI 48005 
U-Pick Flowers should begin blooming in the beginning of July
Types Of Michigan Flowers You May Find For U Pick
Alba
Apple of Puru
Aster
Atriplex
Amaranthus
Ammi
Bachelor buttons

Basil
Basil Citrus
Bells of Ireland
Bupleurum
Celosia
Centaurea
Chamomile
Chinese Leeks
Garlic
Chives
Cosmos
Craspedia
Cynoglossom
Daffodil
Dahlia
Day Lily
Delphinium
Dianthus
Digitalis
Dill
Dusty Miller

Echinacea
Eryngium
Eucalyptus
Euphorbia
Feverfew
Figwort
Gazania
Gomphrena
Gypsophila
Helipterum
Iris
Lace Flower
Larkspure
Lavender
Liatris
Lisanthus
Lily asiatic
Marguerite Daisy
Marigold
Marjoram
Mint
Mums

Nigella
Oregano
Orlaya
Peony
Phlox

Rudbeckia
Sage
Salvia
Scabiosa
Snapdragon
Spiderwort
Spilanthes
Statice
Straw Flower
Sunflowers
PeaSweet
Rocket
Tithonia
Tulips
Verbena
Veronica
Viola
Yarrow
Zinnias
Subscribe To Receive Exciting Destinations, Day Trips and Fun Directly to Your Inbox!
Sign Up to Our Newsletter to Get the 5 Free Must Have Apps to Travel in Michigan Like a Boss!
Follow Us on Instagram